ART PARIS 2021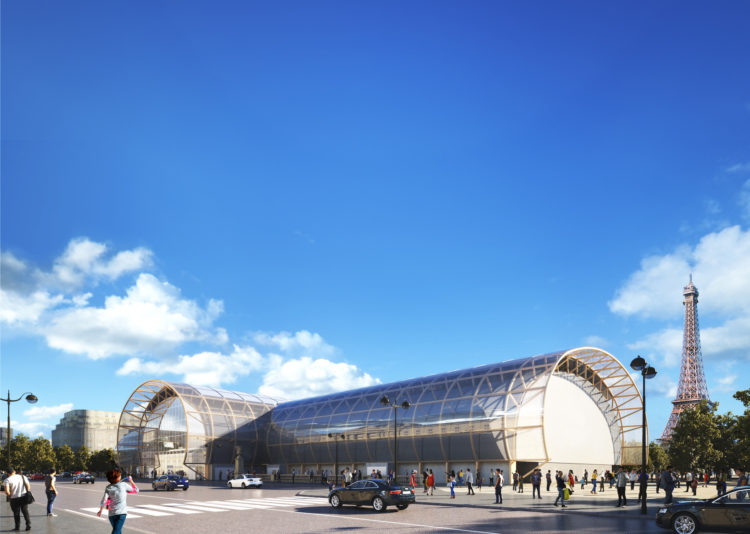 ART PARIS 2021 reporte ses dates du 9 au 12 septembre
Grand Palais Éphémère
Plateau Joffre 75007 Paris – www.artparis.com @ArtParisArtFair #ArtParis
Vernissage (sur invitation)
Mercredi 8 septembre de 11h à 21h
Horaires d'ouverture
Jeudi 9 septembre de midi à 20h Vendredi 10 septembre de midi à 21h Samedi 11 septembre de midi à 20h Dimanche 12 septembre de midi à 20h
Après de multiples concertations avec l'ensemble de ses partenaires, Art Paris 2021, prévue du 8 au 11 avril, est reportée du 9 au 12 septembre prochain (vernissage le 8 septembre).
L'évolution de la situation sanitaire (l'irruption de nouveaux variants à travers le monde, le retard de la campagne de vaccination), l'absence de visibilité sur la réouverture des frontières, sans parler des institutions, hôtels et restaurants parisiens et le maintien des fermetures administratives en France pour les grands événements jusqu'au mois de juin font peser trop d'incertitudes sur le printemps.
Les membres du comité de sélection et l'ensemble des exposants interrogés à ce sujet ont approuvé ce report de la foire, jugeant préférables les conditions offertes par le mois de septembre pour la pleine réussite de leur participation malgré le calendrier chargé des foires en automne. Comme prévu par les conditions générales de ventes et depuis le début de la commercialisation de l'édition 2021, les acomptes réglés par les exposants seront intégralement alloués à l'édition de septembre 2021.
Bien que reportée à septembre, Art Paris est la première foire d'art moderne et contemporain à être accueillie au Grand Palais Éphémère au Champ-de-Mars, spectaculaire structure temporaire du XXIe siècle imaginée par l'architecte Jean-Michel Wilmotte, avec une liste éblouissante de 140 galeries de 20 pays et au sein d'une ville, Paris, qui est plus que jamais le centre d'attraction pour l'art contemporain en Europe.
.-.-.-.-.-.
ART PARIS 2021 postponed until 9-12 September
Grand Palais Éphémère
Plateau Joffre 75007 Paris www.artparis.com @ArtParisArtFair #ArtParis
Preview (by invitation only)
Wednesday 8 September from 11 am to 9 pm
Opening Hours
Thursday 9 September from 12 pm – 8 pm Friday 10 September from 12 pm – 9 pm Saturday 11 September from 12 pm – 8 pm Sunday 12 September from 12 pm – 8 pm
After consulting several times with all our partners, Art Paris 2021, which was initially planned for 8-11 April, will now be held from 9-12 September (with the preview on 8 September).
The current evolution of the health crisis (with the appearance of new variants around the world and delays in the vaccination campaign), the absence of visibility as to when the borders will reopen, without talking about Paris's institutions, hotels and restaurants and the prolongation of the ban on major events in France until June means that a cloud of uncertainty weighs on this spring.
The members of the selection committee and all the exhibitors with whom we spoke about the subject agree with the decision to postpone the fair, judging that conditions in September will be more favourable and will ensure the success of the event, despite the number of fairs scheduled in autumn. As provided for in the general terms and conditions of sale relevant to the 2021 fair, the deposits paid by exhibitors will be transferred in their entirety to the September 2021 edition.
Although it is being postponed until September, Art Paris will still be the first modern and contemporary art fair to be held at the Grand Palais Ephémère on the Champ- de-Mars, a spectacular temporary structure fit for the 21st century designed by the architect Jean-Michel Wilmotte. It will bring together a dazzling list of 140 galleries from 20 countries in Paris, a city that is more than ever a hub for contemporary art in Europe.