CENTRE POMPIDOU WILL OPEN ITS DOORS IN MAY 2010 | METZ, FRANCE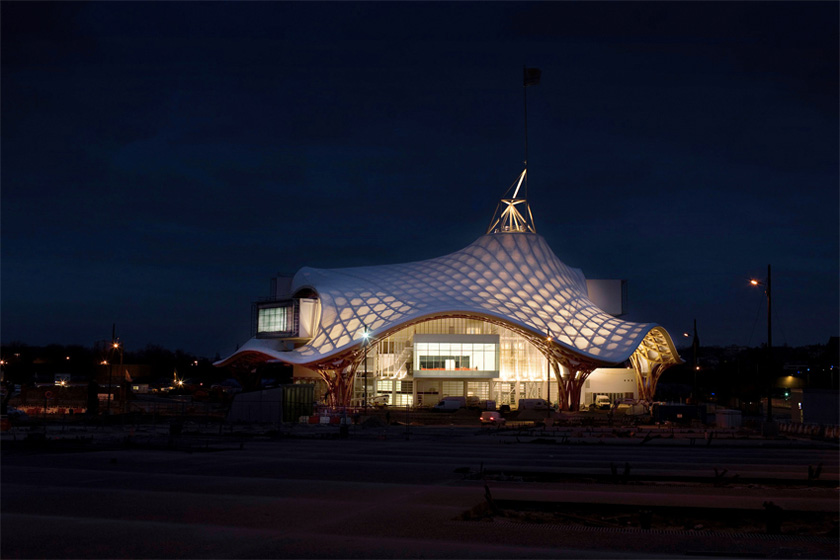 Chantier du Centre Pompidou-Metz de nuit, janvier 2010
© Shigeru Ban Architects Europe et Jean de Gastines / Metz Métropole / Centre Pompidou-Metz. Photo Olivier-Henri Dancy
http://www.centrepompidou-metz.fr/

To celebrate its opening in May 2010, the Center Pompidou-Metz invited the public to participate in "Days  Inaugural "from Wednesday 12 to Sunday, May 1.
Entitled "Chefs-d'œuvre ?", the inaugural exhibition of the Centre Pompidou-Metz will embrace every part of the new Centre. This exhibition will consider the notion of masterpiece, a notion that has been widely abandoned by artists and the public when considering art from 20th and 21st centuries.