11 CITIES BY 2011 AND 11 PARTICIPANTS – PROJECT 59 BY IRINA DANILOVA | BROOKLYN, NY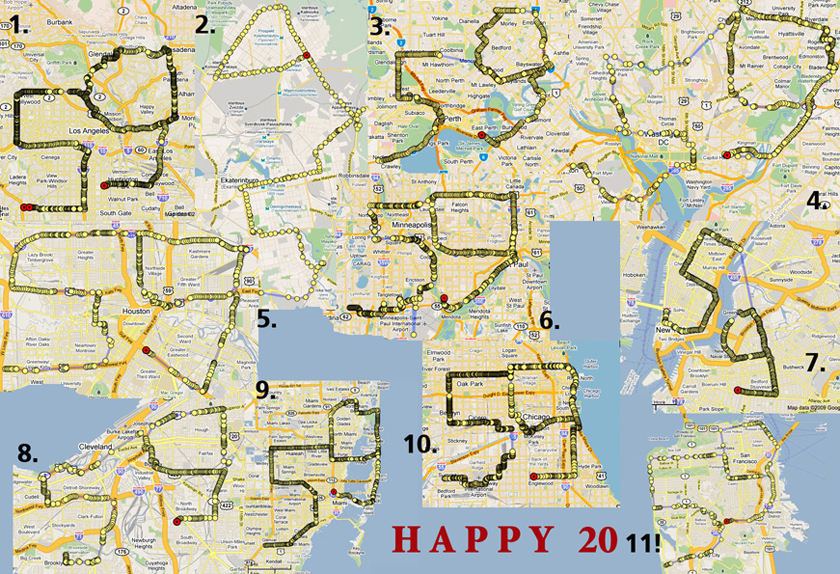 11 cities by 2011: New York, San Francisco, Miami, Los Angeles, Houston, Cleveland, Minneapolis, Perth (Australia), Chicago, Ekaterinburg (Russia) and Washington DC.
11 Participants: Hiram Levy, David Ross, Ruthie Kuchevsky, Ignat Ayzenberg, Yelena Lidsky, Duby Kaufmann, Aleksey Danilov, Polina Lapteva, Darja Kostina, Trudy Levy and Mike Gutman.
Project 59 Inc. is a not-for-profit organization dedicated to providing alternative opportunities in the form of international projects for unconventional artists from around the globe.
Project 59, Inc. is a not-for-profit organization incorporated in the State of New York on March 19, 2008.
Project 59, Inc. received 501(c)(3) status as a public charity on August 10, 2010.
President: Irina Danilova
Treasurer: Hiram Levy
Project 59 – www.project59.org/ –  project59@gmail.com – 9176215941
303 Beverley Rd. Apt. 5K, Brooklyn, NY 11218
CITY DRAWINGS
http://www.irinadanilova.net/citydrawings.html
Locative media project City Drawings turns cities into canvases, using car, mobile phone, and open source tracking systems. This project is about tracks we leave, routes we take, possibility and limitations of making a drawing in the urban realm, incorporating a new media. It is an alternative way of revealing the structures of the cities, their physical and wireless connectivity. Project City Drawings started in New York, USA in 2009. In 2010 the first foreign drawing was made in Perth, Western Australia, followed by drawing in Ekaterinburg, Russia. The ultimate goal of project City Drawings is to make drawings in 59 cities around the globe (first come first served).