LONDON ART FAIR 2011 | TEXT-REPORT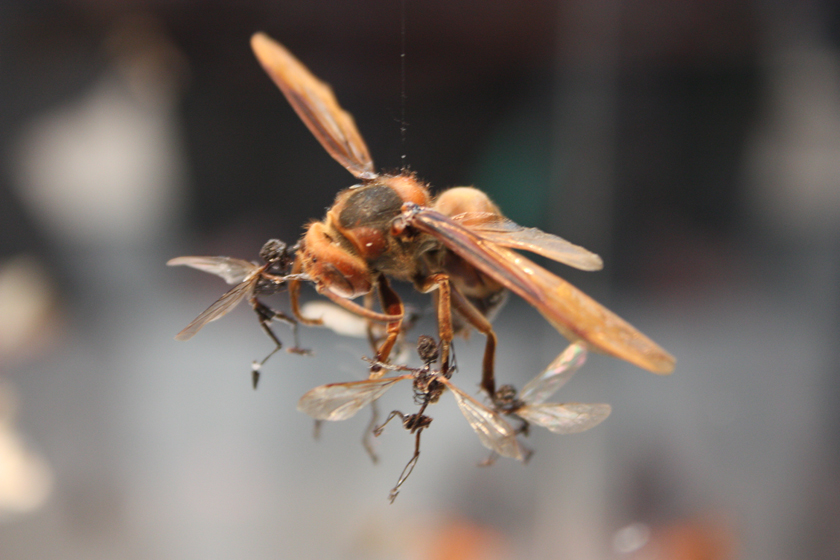 LONDON ART FAIR
19 | 23 JANUARY 2011
Upper Street Events, 58 White Lion Street, Islington, London, N1 9PP
www.londonartfair.co.uk
Text by Francesca di Fraia
This January 124 leading modern British and contemporary art galleries have come together the 23rd edition of the London Art Fair – the largest of its kind in the UK – at the Business Design Centre in Islington, North London. Every year an average of 20,000 visitors enjoy the work of over 1,000 leading artists ranging from modern British masters to the most recent contemporary talent. The works on show – and, of course, on sale – include paintings, sculptures, drawings, installations, photographs, videos, prints and multiples. The Fair attracts visitors with a passion for art, from experienced collectors to business dealers and those buying their first original canvas.
The seventh edition of Art Projects – a space for emerging artists and new works – this year spreads over two parallel areas hosting, for the first time, an interesting forum of international galleries.
On the same level visitors can enjoy a curated showcase of contemporary photography, Photo50, featuring the work of nine artists that includes a broad range of approaches of contemporary photography.
While some of the visitors recognised a few pieces from last year's show there also seem to be more "big names" on offer, such as Riley, Lowry, Hockney, Aitchinson, Emin and Blake.
The audience also commented on costs, which are slightly lower than last year and there seem to be less high value works. Prices actually range from £800 to £100,000.
A few popular themes recur throughout the show, showing how some British artists do share a common narrative in art. These themes are namely butterflies and collages as well as those Victorian glass cloches used to protect intricate flowery memorials, not to mention abstract work and landscape.
Although some of the works seem to lack originality and deliberately look back to devalued art models – Warhol and Lichtenstein, just to mention a couple – the atmosphere is full of excitement.
However, some of the British newspapers claim that London Art Fair should be more selective to escape the uncomfortable status of an art market place as such.
Francesca Di Fraia
Photos Luca Viola © 2011