KEITH HARING – GLADSTONE GALLERY | NY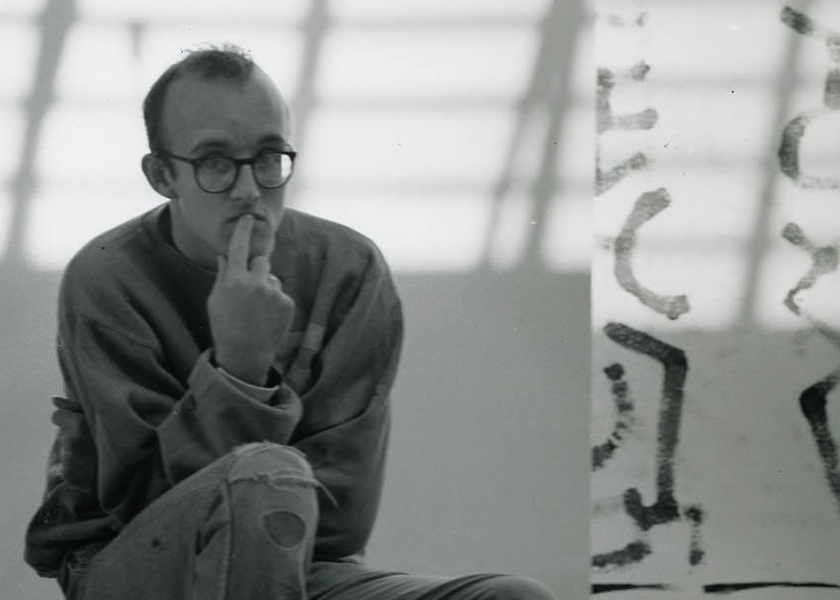 Keith Haring
Gladstone Gallery
515 West 24 Street New York, NY
Gladstonegallery.com
Gladstone Gallery is very pleased to announce the representation of Keith Haring. As early as 1982, Barbara Gladstone commissioned a series of lithographs that were the first prints ever made by Haring, therefore we are particularly honored to be representing the Haring Studio and to be a part of the continuing dialogue and celebration of this legendary artist and his spirit.
Haring (1958-1990), the brilliantly inventive and prolific artist, performer, and filmmaker, forged new artistic territories throughout his life and work that profoundly reflected his deep insight and involvement in the cultural zeitgeist of his day. Born in Reading, Pennsylvania, Haring arrived in New York in 1978 at the age of 19 when he enrolled in the School of Visual Arts. Strongly drawn to the vibrant and thriving downtown urban street culture of the period, Haring anticipated this context as a radical alternative to the commercially dominating models of art establishments at large. Encountering the pervasive graffiti marks found on the streets, subway cars, tunnels, and platforms, Haring was inspired to further develop his already burgeoning interest in the fluidity of bold graphic lines, seeing this as an immediate form of communication and expression that referred back to his early obsession with comic book aesthetics. Remarking that the subway became a "laboratory" for working out his ideas, Haring challenged the boundaries between the artistic modes of street and underground sub-cultures and the conventions of "high" art. In disseminating and displaying his work throughout public sites, Haring was able to reach an audience outside the traditional space of the art object as well as to develop a recognizable visual language that would oppose and challenge the cryptic intellectualism and opacity of the art movements of the 1980s.
While Haring's exuberant contours and pop aesthetic are most associated with his signature iconography such as the radiant baby, barking dog, and running figure, much of the underlying themes of Haring's work were founded upon culturally subversive attitudes towards sexuality and gender, religion, and politics. Haring's imagery is often highly transgressive, which not only powerfully captured the momentum of 1980s downtown gay culture, but also in many ways was highly influential in shaping the very culture it sought to reflect. Spanning an incredibly wide range of media including ink, paint, collage, video, and sculpture, Haring's indomitable spirit of inclusion, collaboration, and expressive liberation continues to resonate and inspire the culture of artistic freedom today.
Keith Haring died in 1990 of AIDS-related illnesses at the age of 31 in New York. Since his death he has been the subject of several international retrospectives. His work is in major private and public collections, including, the Museum of Modern Art; the Whitney Museum of American Art; Los Angeles County Museum of Art; Art Institute of Chicago; the Bass Museum in Miami; Centre Georges Pompidou, Paris; Ludwig Museum, Cologne; and Stedelijk Museum, Amsterdam. The most recent exhibition, "Keith Haring: 1978-1982," was on view at the Kunsthalle Wien. The exhibition will travel to the Contemporary Arts Center in Cincinnati, Ohio, from February 26th through September 5th, 2011.
The Gallery plans to mount its first exhibition of Haring's work at its 21st Street space in May 2011.
For further information please contact Sascha Crasnow
212 206 9300 or scrasnow@gladstonegallery.com