REVOLUTION AND RAPRESENTATION, HOW THE INTERNET AND VISUAL ARTS HAVE INFLUENCED -AND PROBABLY COPRODUCED-THE ARAB SPRINGTIME | DIOGENE PROJECT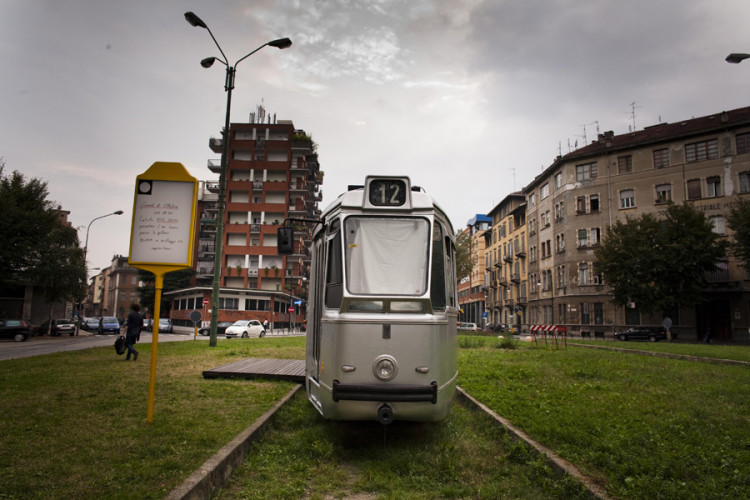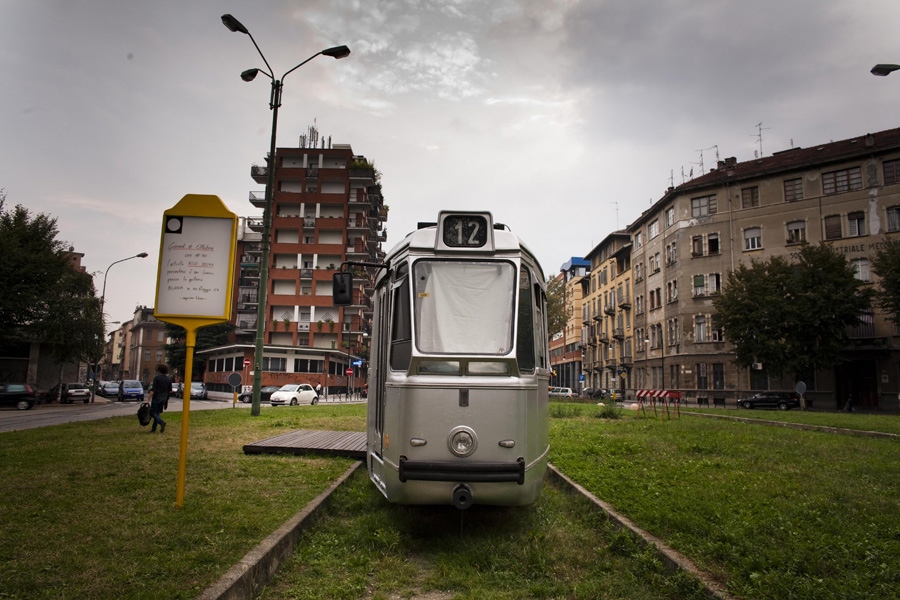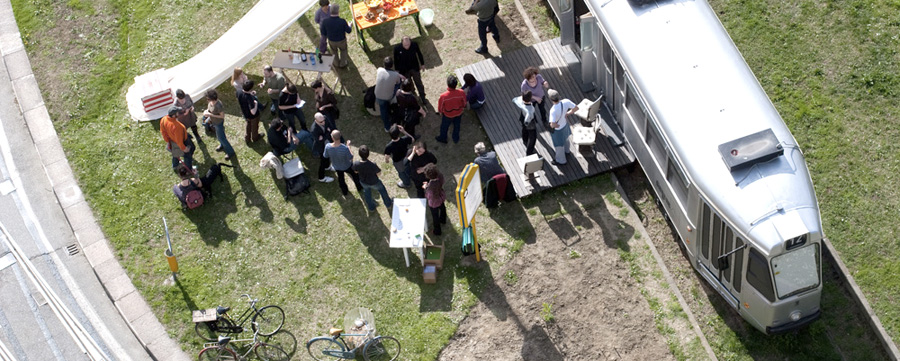 Progetto DIOGENE
Terreno di confronto/ Collecting People
Francesca Paci (journalist)
REVOLUTION AND RAPRESENTATION, HOW THE INTERNET AND VISUAL ARTS HAVE INFLUENCED -AND PROBABLY COPRODUCED- THE ARAB SPRINGTIME
Tram Diogene, Corso Regio Parco X  Corso Verona, Torino
Monday 16 May 2011 6.30 p.m.
It is not possible to understand the Arab springtime without taking in consideration the Internet, social networks and mobile communications; from sms to twitter.  Web sociologists are already talking about 2.0 revolutions, the very first tangible ones after the debut of virtual politics and participative journalism. But there is much more: the Net and new technologies have astonishingly helped protests against long-lasting dictatorships held by populations where most of the participants are very young, at least 30% are not even 30 years old.
However, along the digital shortcuts, Egyptians, Tunisians, Libyans, Bahrainis, Jordanians, Syrians (but in the shadow also Saudis, Moroccans, Algerians…) have sharpened their wits and resorted also to more traditional "methods" which up until to now they were too afraid to use. Their challenge was to communicate their dissatisfaction and anxiety, their repressed energy and their will to be free. They communicated this not only through the Internet but also by inventing new songs and slogans, theatre shows, paintings and drawing symbols and caricatures. Maybe somehow the web has given them the courage to break the silence in all possible ways, allowing irony to cement the thousands of messages regarding the protest. Though respecting the casualties, the injured and the victims of the repression, the youth of Tahir Square, as well as all the other squares of the Arabic countries, unaware heirs of the anarchic challenge of the 60s which we can synthesize in the in the motto- A laugh will bury you- though hit by this wind of revolution, never lost their sense of humour. Their voices, their graffiti are the true report of the Middle East and Maghreb springtime while waiting for history to crystallize its genesis and evolution.
Francesca Paci is an Italian journalist in the Middle East for the newspaper La Stampa. She was a correspondent in Jerusalem and London. She has won the international Journalistic award Luchetta and Premiolino. She conducted the TV show Nirvana on channel 7 and has published the following books: L'islam sotto casa (Marsilio, 2004), Islam e violenza (Laterza, 2006), Dove muoiono i cristiani (Mondadori, 2011).
Collecting People is about creating this space – in a tram – where artists, critics and theoreticians from the contemporary cultural scene can share their reflections, thoughts and ideas.
This series of informal encounters was conceived as a way of spreading knowledge and understanding by encouraging a free, reciprocal exchange of experiences.
Criteria for selecting guest speakers were determined by their keenness to explore different fields that overlap with the world of contemporary artistic experimentation. The aim is that of triggering off trans-disciplinary debate and starting up fruitful collaboration.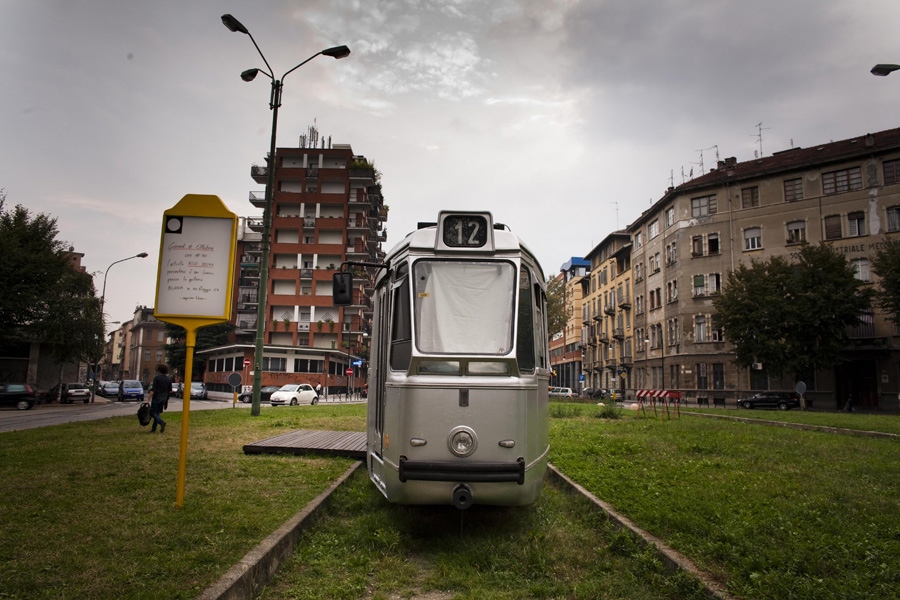 Progetto Diogene has been made possible thanks to financial support from Compagnia di San Paolo, the Piedmont Region and Arte Giovane; and the patronage of the Città di Torino, GAI – Associazione Circuito Giovani Artisti Italiani and the collaboration of: GTT Gruppo Torinese Trasporti, Heliant, Neube Architettura, e/static, Spinola Banna Foundation for Art.
ON LINE
RESIDENCE program
Diogene bivacco urbano
DEADLINE 16 maggio 2011
www.progettodiogene.eu
Press office Diogene-bivaccourbano
Paola Varallo paolavarallo@yahoo.it tel. +39.347.0883394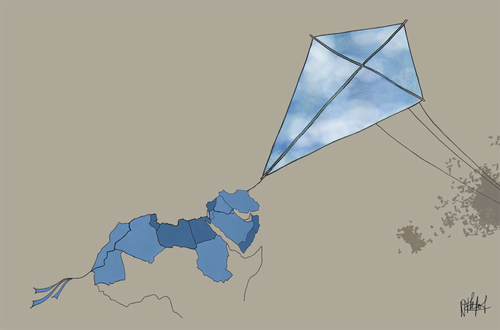 Progetto DIOGENE
Terreno di confronto/ Collecting People
Francesca Paci (giornalista)
LA RIVOLUZIONE E LA RAPPRESENTAZIONE, COME INTERNET, ARTI VISIVE E PUBBLICITA' HANNO INFLUENZATO-E FORSE COPRODOTTO- LA PRIMAVERA ARABA
Tram Diogene, Corso Regio Parco X  Corso Verona, Torino
Lunedì 16 maggio 2011 ore 18.30
Non è possibile comprendere la primavera araba trascurando internet, i social network, la tefonia mobile, dagli sms a twitter. I web-sociologi parlano già di rivoluzioni 2.0, le prime reali dal debutto della politica virtuale e del giornalismo partecipativo, alias dal basso. Ma c'è qualcosa di più. La Rete e le nuove tecnologie hanno aiutato e aiutano in maniera sorprendente la protesta contro dittature decennali di popoli che nella stragrande maggioranza dei casi sono giovanissimi, almeno il 60% di loro ha meno di 30 anni. Accanto alle scorciatoie digitali però, egiziani, tunisini, libici, barhaini, giordani, siriani (ma anche nell'ombra sauditi, marocchini, algerini…) hanno aguzzato l'ingegno e sono ricorsi anche ai "metodi" tradizionali che finora avevano avuto paura di usare. Comunicare era la loro sfida – comunicare l'insoddisfazione, il disagio, la propria energia repressa, la propria voglia di libertà – e l'hanno fatto con internet così come inventando canzoni, allestendo spettacoli teatrali, dipingendo, inventando slogan, disegnando simboli e caricature. Ecco, forse in qualche modo il web ha dato loro il coraggio di rompere il muro del silenzio, in qualsiasi modo avvenisse. E l'ironia ha cementato i mille messaggi della protesta. Pur nel rispetto dei morti, dei feriti, delle vittime della repressione, i giovani di piazza Tahrir e di tutte le altre dei paesi arabi scossi dal vento della rivolta non hanno mai perso l'umorismo, eredi forse inconsapevoli della sessantottina sfida anarchica ai potenti sintentizzata nel motto "una risata vi seppellirà". Sono le loro voci e i loro schizzi sui muri la cronaca della primavera mediorientale e magrebina, nell'attesa che la Storia ne cristallizzi genesi ed evoluzione.
Francesca Paci è inviata per il Medioriente de La Stampa. E' stata corrispondente da Gerusalemme e da Londra. Ha vinto il Premio Giornalistico Internazionale Luchetta e il Premiolino. Ha condotto la trasmissione televisiva Nirvana, in onda su La7, e ha pubblicato i volumi L'islam sotto casa (Marsilio,2004), Islam e violenza (Laterza, 2006), Dove muoiono i cristiani (Mondadori,2011)
Collecting People nasce come occasione per condividere, nello spazio del tram, una raccolta di riflessioni, pensieri ed intuizioni, di artisti, critici e teorici e della scena culturale contemporanea.
Questo ciclo di incontri informali è concepito come strumento di conoscenza e di approfondimento e si sviluppa attraverso un movimento spontaneo di scambio reciproco di esperienze.
La selezione degli ospiti invitati segue criteri dettati dalla curiosità di approfondire alcuni aspetti legati, in modo più o meno evidente, alla ricerca artistica contemporanea, con l'intento di dare vita ad un dibattito culturale transdisciplinare e far nascere proficue collaborazioni.
..)(..
Progetto Diogene è realizzato grazie al contributo della Compagnia di San Paolo, della Regione Piemonte e di Arte Giovane, con il Patrocinio della Città di Torino, del GAI – Associazione Circuito Giovani Artisti Italiani e la collaborazione di: GTT Gruppo Torinese Trasporti, Heliant, Neube Architettura, e/static, Fondazione Spinola Banna per l'Arte.
ON LINE
RESIDENCE program
Diogene bivacco urbano
DEADLINE 16 maggio 2011
www.progettodiogene.eu
Ufficio stampa Diogene- bivaccourbano
Paola Varallo paolavarallo@yahoo.it tel. +39.347.0883394