TOMAS SARACENO – CLOUD CITIES | HAMBURGER BAHNHOF – BERLIN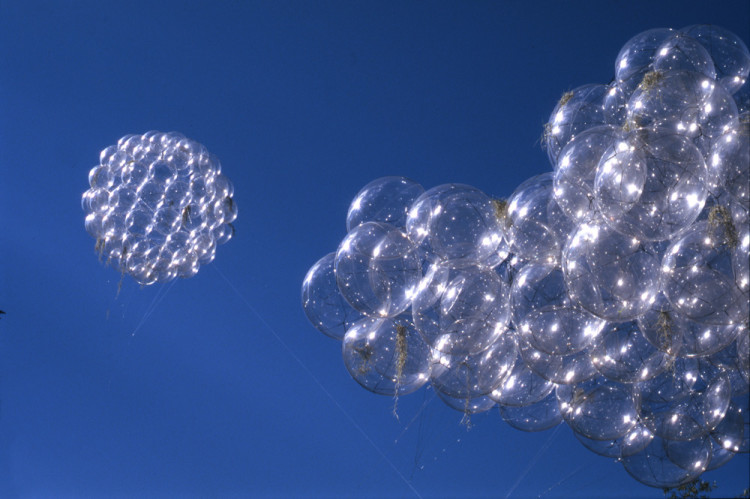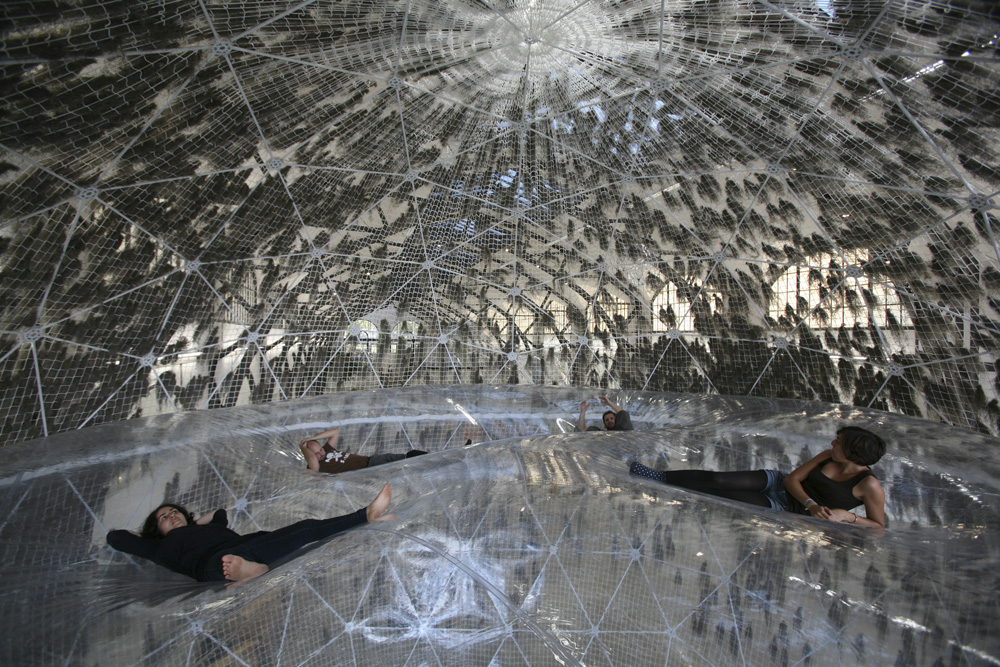 Hamburger Bahnhof – Museum für Gegenwart – Berlin
Thu 15 September 2011 – Sun 15 January 2012
http://www.hamburgerbahnhof.de/
Tomás Saraceno.
Cloud Cities
Tomás Saraceno's installations shatter traditional concepts relating to place, time, gravity and traditional ideas as to what constitutes architecture. His works are utopian and invite the viewer to play a part in their impact on a particular space, as they reach up to the sky and down to the ground. The artist creates gardens that hang in the air and allow visitors to float in space, fulfilling a dream shared by all humankind. Saraceno draws inspiration from soap bubbles and the incredible strength and flexibility of spider webs.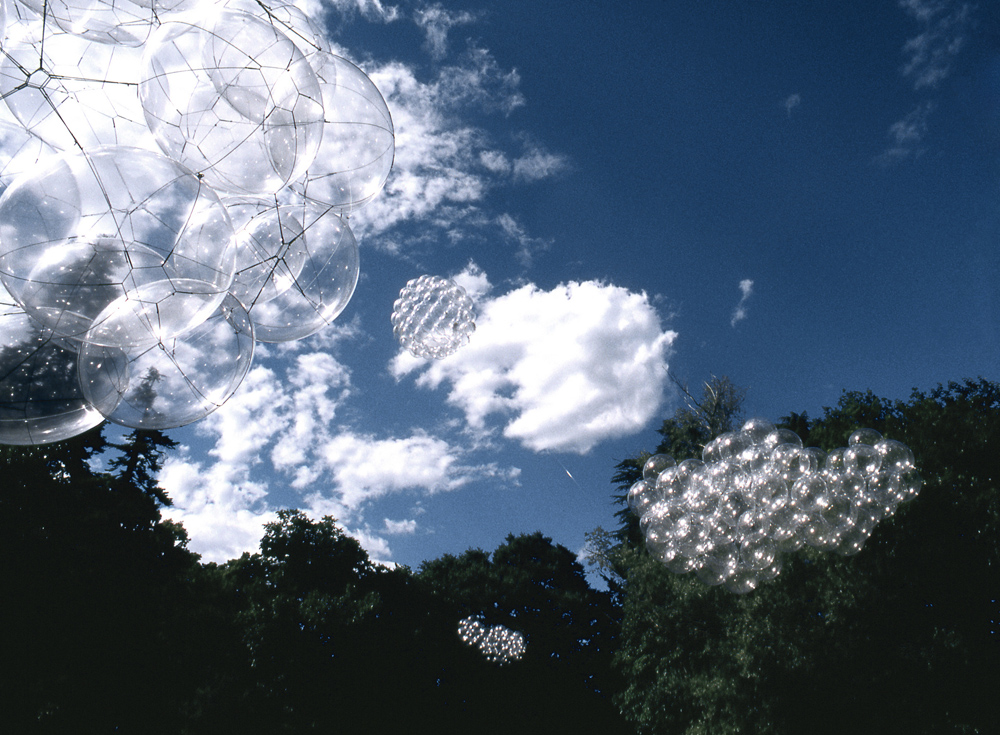 The interests of the artist (born in 1973, in Tucuman/Argentina) are broad and he moves with confidence from place to place throughout the world. With his studio in Frankfurt, it is unsurprising that the city's international airport plays an important role in his work. Everything he does appears to develop from a certain degree of boundlessness, motivated by an interest in the changes taking place in the world in which we live. Each of his objects invites the viewer to consider alternative forms of knowledge, feelings and our interaction with others.
The exhibition in the Hamburger Bahnhof will for the first time see approx. 20 of his balloon models go on show at one time. The exhibition will give visitors the chance to see for themselves how the hanging settlements interact with each other and the space, not merely by observing them from afar, but by actually entering them.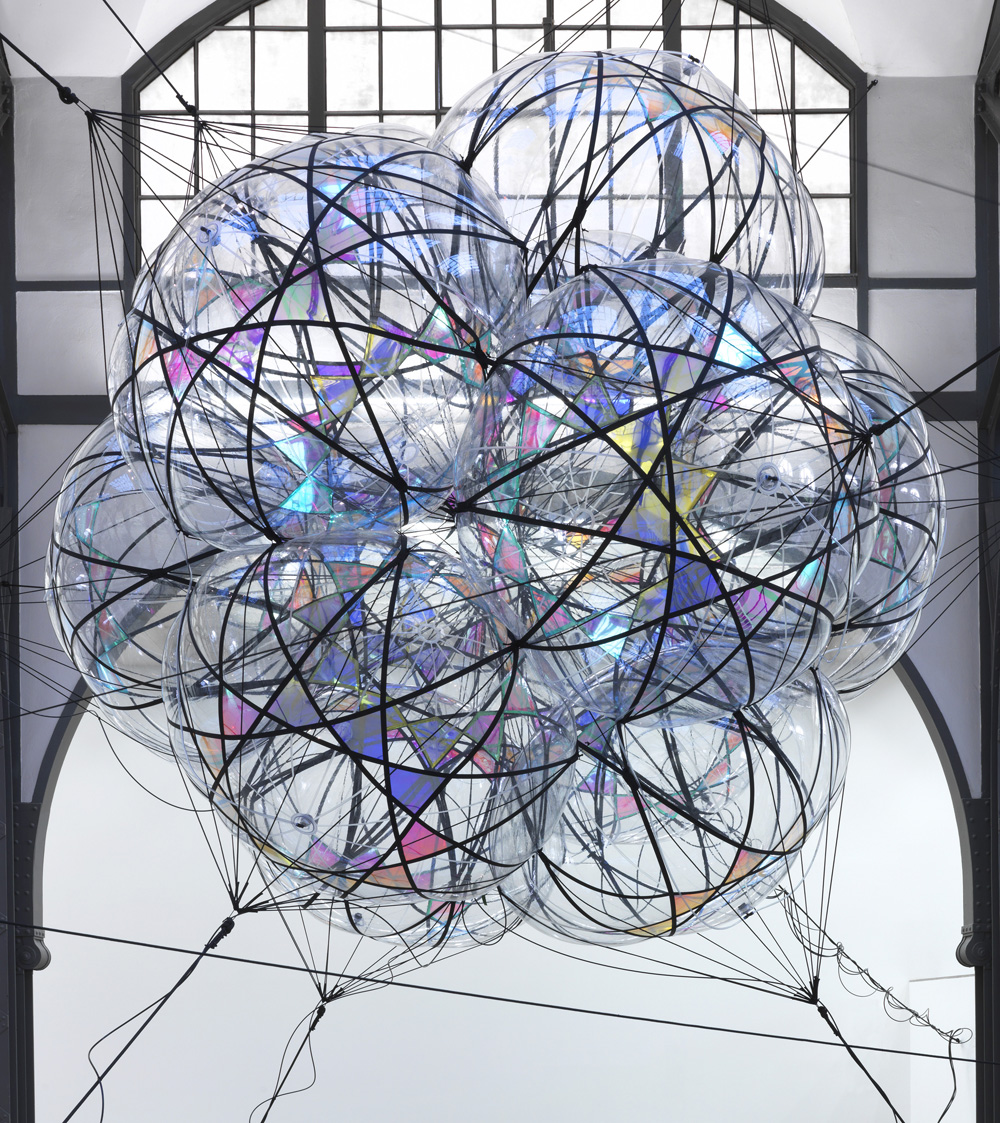 The exhibition, presented by the National Museums in Berlin, has been made possible by the Verein der Freunde der Nationalgalerie and sponsored by Dornbracht Installation Projects, 2011 (www.dornbracht.com). With thanks to the Outset Contemporary Art Fund, London, for their generous donation of the work 'Observatory' to the Nationalgalerie's collection.
Presented by:
National Gallery
Verein der Freunde der Nationalgalerie
Visitor Entrance
Invalidenstraße 50-51
, 10557 Berlin
Position the cursor on the images to view captions, click on images to enlarge them.
Posizionare il cursore sulle immagini per leggere le didascalie; cliccare sulle immagini per ingrandirle.