GINO SEVERINI 1883-1966 – MART ROVERETO AND MUSEE D'ORSAY OF PARIS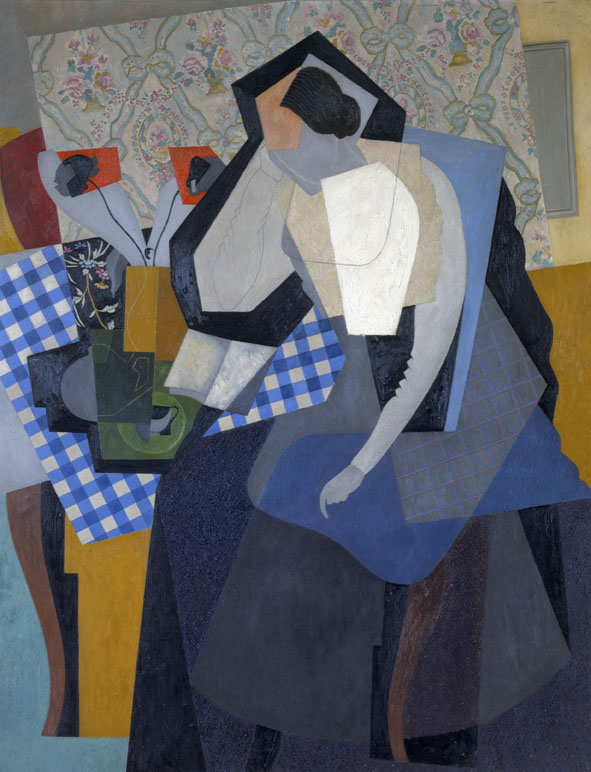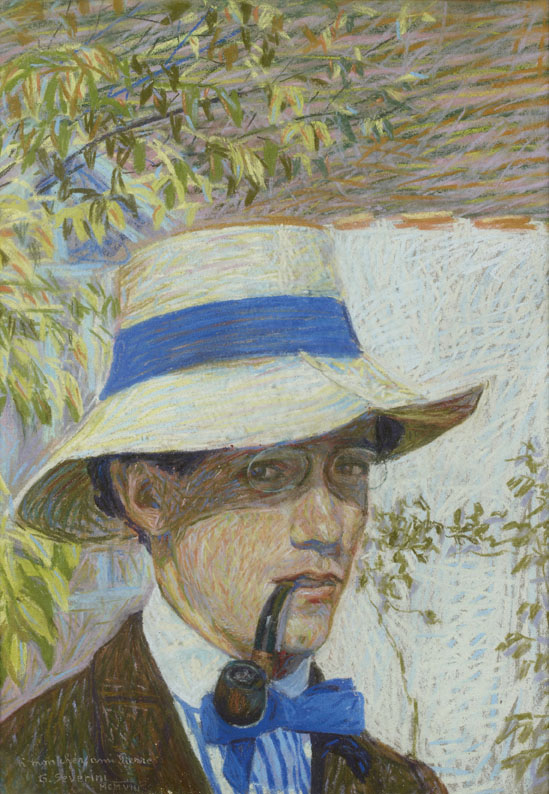 Gino Severini 1883-1966
MartRovereto from 17th September, 2011 to 8th January, 2012
www.mart.trento.it
The Mart, Museo d'Arte Moderna e Contemporanea di Trento e Rovereto, and the Musée d'Orsay of Paris, present a major exhibition dedicated to the life and work of Gino Severini (Cortona, 1883 – Paris, 1966).
Curated by Gabriella Belli and Daniela Fonti, the exhibition had a major preview between April and July 2011 at the Musée de l'Orangerie in Paris, in the form of the show entitled "Gino Severini (1883 – 1966), futuriste et néoclassique". It now arrives at the Mart di Rovereto, where it will open from 17th September, 2011, to 8th January, 2012, under the title of Gino Severini 1883-1966.
Compared to the Paris preview, the exhibition in Rovereto will display an additional section, featuring works from the the 1940s and 1950s, which makes it possible for the first time in 20 years since the last major monographic exhibition, to examine the complex associations characterising the various milestones in Severini's artistic development. His was an intense and complex story, one not limited to painting alone but also encompassing an equally important theoretical development, as evidenced by his numerous publications: "Tutta la vita di un pittore" (1946), "Témoignages. 50 ans de réflexion" (1963) and "Tempo de L'effort Moderne, La vita di un pittore", which was written between 1943 and1965, but published posthumously in 1968.
Moreover, the Mart di Rovereto will be able to offer two important canvases of 1915 that were not on display in Paris: "Lanciers italiens au galop (Lanciers à cheval)", from the Pinacoteca Giovanni e Marella Agnelli in Turin, and "Train de la croix rouge traversant un village", from the Guggenheim Museum of New York.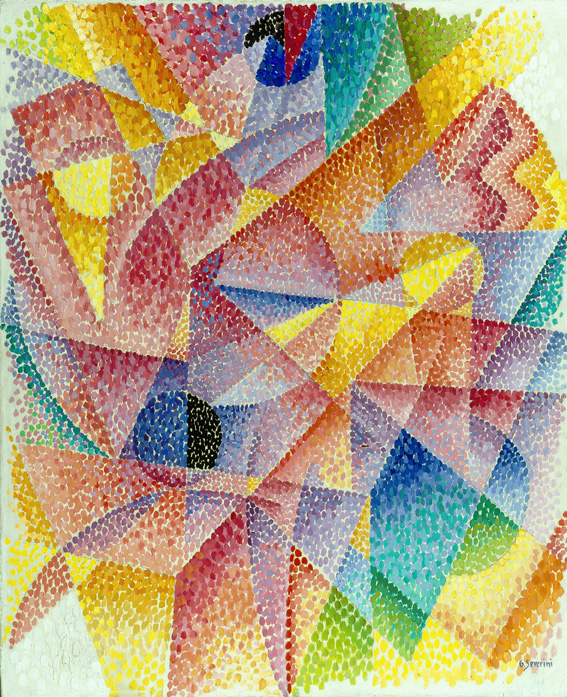 The Gino Severini 1883-1966 exhibition thus offers a complete and detailed survey of the œuvre by this great Italian artist, born in Cortona, who, after a period in Rome, moved to Paris to play a leading role in his life dedicated to painting.
In this way, his work – from the extraordinary paintings to the demanding theorical writings – can be situated with greater awareness at the centre of the historic events in European artistic culture as a whole: from the "Divisionist prologue" in Rome in the early 20th century to the many years in Paris, during which Severini first explored a highly original interpretation of Futurism, and then boldly defined the step "Du cubisme au classicisme" – to quote the title of his 1921 publication – and finally, on to his groundbreaking work after the Second World War, in a backward-looking development full of echoes and also fascinating proposals that were ahead of their time.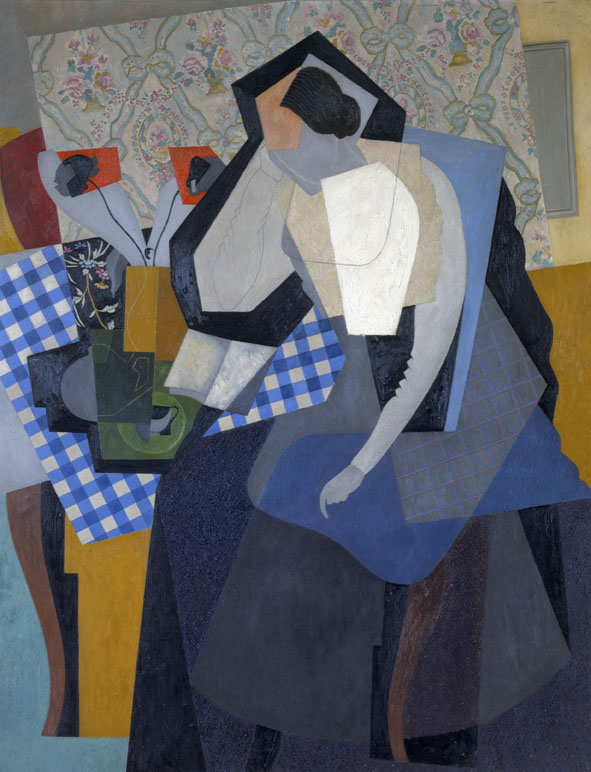 THE EXHIBITION
Divisionism
Born in Cortona in 1883, while still very young, Severini joined Giacomo Balla's studio in Rome, together with his friend, Umberto Boccioni. His public debut took place in the rooms of the "Amatori e Cultori" society, where he exhibited his large "Al solco" (1903-04). In 1906, Severini moved to Paris, and regularly spent some time in the small rural village of Civray, immortalised in a landscape of 1908.
His Roman studies on Divisionism drew him to Seurat's Pointillisme; this phase is typified by a small masterpiece entitled "Printemps à Montmartre" (1909), in which the artist depicted the beauty of the city landscape.
For Severini, 1909 marked the year of transition from Divisionism to Futurism: while continuing to live in Paris, his support for Marinetti's movement was immediate and enthusiastic, and we find his signature on both the manifestos of 1910.
Futurism
The"Souvenir de Voyage", dated 1911 and displayed in 1912 in the Galerie Bernheim Jeune, the first major showcase of Futurist art, provides a visual summary of Severini's new approach to painting. In line with the theories expounded in Manifesto tecnico della pittura futurista (A technical manifesto of Futurist painting), the painter set himself the objective of rendering a simultaneous vision of his memories while, above all, "bringing the spectator to the centre of the painting". These were extremely innovative elements, which made of Severini one of the most profound interpreters of the leading Italian avantgarde movement of the 20th century.
Nevertheless, there is also an element of novelty and originality in Severini's stance within the Futurist circle. Severini responded to the explosive violence of Marinetti influenced by Sorel and Nietszche with a more careful and closely painterly reflection that led him to try out all the languages of Futurism and manifest a sort of joie de vivre that preserved him from many of the tragedies of those years. For Severini, the bustle of modern life meant above all that of the café chantants and dancers. This preference is reflected in an accentuated dis-composition of the figure, as highlighted, for instance, in a picture like "Danseuse parmi les tables" (1912).
The dis-composition of planes that Severini explored in his works made him similar in this respect to the work undertaken by the Cubists in those years. From this point of view, the artist played a fundamental and complex role with regard to the Futurist group. Indeed, he was the first to bring them into contact with Cubism, causing an enormous impression among his colleagues. From their first appearance at the Bernheim Jeune Gallery, Marinetti, Carrà, Boccioni and Russolo all adapted their style to the air of change that was blowing through Paris in those years.
Between 1913 and 1914, town views and speeding trains made their debut in Severini's canvases; his painting became more abstract and concentrated to a greater extent on phenomena of light. The "Expansion de la lumière", of which the exhibition will offer two splendid examples, reveal an almost total dissolution of the subject. In the Manifesto delle analogie plastiche (A Manifesto of plastic analogies), published in 1913, this approach was justified from a theoretical point of view as an attempt to put down on canvas both the visual data perceived and those remembered. Examples of this approach are "Mare=Ballerina" (1913) and "Danzatrice + Mare + Vela = Mazzo di fiori (Danseurs)", dating from 1914.
Cubism
With the outbreak of the First World War, and in line with that of all the leading exponents of the avant-garde movements, Severini's style underwent great change. Pictures like "Treno blindato in azione" (1915), an exceptional loan from the MoMA of New York, and the above-mentioned "Lanciers italiens au galop", present a re-composition of the image as a prelude to a renewed figuration.
Naturally, this was no step backwards: excused military service, Severini in 1916 was in Paris and in direct contact with the developments of Cubism and Orphism. Thanks to the use of collage, his paintings now began to present a sort of figurative reconstruction in Cubist key that was similar in approach to that of Picasso, Braque and Gris. But Severini's Cubism, with his bright colours, appears at a firmly original intepretative level when compared to that of the other European masters.
"Femme a la plante verte", of 1917, provides a perfect exemple of this unusual period. The painting once belonged to Henri Matisse, and was for a long time thought lost.
The classic vocation
A work like "Maternità", dating from 1916, is almost unique in tone. The theme is a classic one, and the figurative technique is clearly inspired by Tuscan 15th-century painting. The composition too has none of the dynamism that had characterised Severini's painting in various forms until that moment. The painting anticipates that widespread change in Europe dubbed a "return to order", which from 1919-20 would affect all of European art. Severini was very close in this to the neoclassicism of Picasso. It should be stressed that in this case too, this was for Severini a deliberate attempt to push forward, and this is demonstrated by this theorising of the time, manifested in Du Cubisme au classicisme. Esthétique du compas et du nombre, published in Paris in 1921; the text is dominated by mathematics and in particular by profound studies on perspective, techniques of composition and the use of the golden section.
This theoretical work was so detailed and scientific as to remove any suspicion of a return to "tradition"; with pictures such as "Les joueurs de cartes" of 1924 or "La famiglia del povero Pulcinella" of 1923, Severini was if anything, closer to the poetics of Magical realism. The disturbing fixity of persons and objects produces a very different atmosphere to that of the classicism that had preceded the avant-garde experiences.
In the 1930s, his closeness to the "Les Italiens de Paris" group stressed the fundamental role of Severini's bond with France. During this period, the artist also painted some religious decorations in the Canton Ticino and a series of family portraits, such as the splendid "Ritratto di Gina Severini (Mia Figlia)" of 1934, which are directly inspired by Byzantine mosaic.
The 1940s and 1950s
This section, present only in Rovereto presents a period that is still little studied, but extremely interesting as regards Severini's artistic research. It covers the years of war, those immediately after the world war and on to the year of his death in Paris in 1966. It is a period that critics, as Gabriella Belli mentions in her essay, "agree in seeing as a sort of long chapter dedicated to skilful reworkings of the past, almost a didactic approach to his own style, a rethinking in post-modern terms of the discoveries and languages of the avant-garde". And while the influence Henri Matisse and his liquid, luminous painting had on Severini's own work is unequivocal, subsequently we see a strong and renewed interest in abstraction that led him to cancel out any element rendering the objects painted recognisable.
In his last decade, Severini undertook a sort of voyage through the past of his work as painter. And once again in this last stage of his production, he did not retrace his steps but sought to absorb and interpret a change that was effectively under way during those years: in particular, his last paintings looked forward to the new winds of change that were starting to blow in European art.
The final part of the exhibition offers an important selection of archive material, comprising letters, photographs and sketches shedding some light on the most intimate and private aspects of Gino Severini as man and artist. All the documents come from the Archivio Severini, part of which is in the Mart, and part in the collection of Romana Severini in Rome.
Publications dedicated to Gino Severini
From the Mart's 20th-century archive
For the inauguration of the exhibition, the following volumes will be presented:
"Il carteggio Gino Severini Jacques Maritain (1923-1966)"
edited by Giulia Radin
"Fondo Severini. Inventario"
edited  by Gabriella De Marco and Paola Pettenella
"Il carteggio Gino Severini Jacques Maritain" comprises over 200 letters preserved by the Cercle d'Études Jacques et Raïssa Maritain in Kolbsheim, by Romana Severini, Gino's daughter, and by the Mart di Rovereto, which has promoted their publication.
The correspondence between the philosopher and the painter bear witness to the faithfulness of a relationship developed over four decades, and document the professional evolution of Severini, the aesthetic thinking of Maritain, the debate about sacred art, reflections on Fascism and the contemporary world.
The book, introduced by Romana Severini and René Mougel, and with a preface by Piero Viotto, is published by the Mart and Leo S. Olschki Editore, Florence, and was presented in a French version in Paris at the inauguration of the exhibition at the Musée de l'Orangerie.
The inventory offers a summary description of the documents catalogued in the database of the Mart's 20th-century archive, providing students and researchers with a tool for consulting the Severini holdings.
Mart received the database from Gina Severini Franchina during the Nineties. In this archive, the contribution of several hands stands out: a number of people have produced the documents, divided into the Gino Severini holdings, the papers of his wife, Jeanne Fort, and the holdings of the artist's daughter, Gina.
The book is accompanied by two contributions by art historian and critic Gabriella De Marco; the first examines the intellectual activity and theoretical baggage of Gino Severini, while the other offers a reasoned study of his biography. These texts do not constitute simple introductions to the inventory, but offer valuable keys to study the artist's entire activity.
Published by the Mart with Egon (Emanuela Zandonai Editore) of Rovereto, this is the sixth volume in the series that the 20th-century archive has dedicated to its documentary holdings.
Gino Severini 1883-1966
Mart Rovereto, from 17th September, 2011 to 8th January, 2012
Commisioners Gabriella Belli and Marie-Paule Vial
Curators Gabriella Belli and Daniela Fonti
Mart Public Relations
Director:
Flavia Fossa Margutti
Press Office:
Luca Melchionna 0464.454127 M. 320 4303487 press@mart.trento.it
Clementina Rizzi 0464.454124 M. 338 6512683 press@mart.trento.it
The Mart wishes to thank:
Provincia autonoma di Trento
Comune di Trento
Comune di Rovereto
In partnership with: UniCredit
With the support of: Cassa Rurale di Rovereto
Official transport: Ferrovie dello Stato Italiane
Technical partners:
Calligaris
Cartiere del Garda
Exquisita, vini, cioccolato e sapori
Loewe
Roverplastik
Trentino Marketing
For the educational activities: Casse Rurali Trentine
MartRovereto
Corso Bettini, 43, 38068 Rovereto (TN)
Information and bookings
Free phone 800 397 760 – tel. +39 0464 438 887
info@mart.trento.it
www.mart.trento.it
Opening times
From Tuesday to Sunday, 10 a.m. – 6 p.m.
Friday, 10 a.m. – 9 p.m.
Monday closed
..)(..
Gino Severini 1883-1966
MartRovereto dal 17 settembre 2011 al 8 gennaio 2012
Il Mart, Museo d'Arte Moderna e Contemporanea di Trento e Rovereto, e il Musée d'Orsay di Parigi, presentano una grande mostra dedicata alla figura e all'opera del pittore Gino Severini (Cortona, 1883 – Parigi, 1966). Il progetto espositivo, a cura di Gabriella Belli e Daniela Fonti, che ha avuto una significativa anticipazione tra aprile e luglio 2011 al Musée de l'Orangerie di Parigi con la rassegna intitolata "Gino Severini (1883 – 1966), futuriste et néoclassique", approda ora al Mart di Rovereto, dal 17 settembre 2011 all'8 gennaio 2012, con la mostra Gino Severini 1883-1966.
Rispetto all'evento parigino, la mostra di Rovereto amplia notevolmente l'arco cronologico dell'itinerario artistico di Severini. In particolare, si potranno ammirare una serie di opere degli anni Quaranta e Cinquanta, che permettono di approfondire, per la prima volta dopo oltre vent'anni dall'ultima mostra monografica, il complesso intreccio rappresentato dalle diverse tappe della storia artistica di Severini. Una storia intensa e complessa che non si limita alla pittura, ma che è accompagnata da una riflessione teorica, altrettanto importante, come si può cogliere dalla ricca bibliografia a sua firma: "Tutta la vita di un pittore" (1946), "Témoignages. 50 ans de réflexion" (1963) e "Tempo de L'effort Moderne, La vita di un pittore", libro scritto tra il 1943 e il 1965, ma pubblicato postumo nel 1968.
Inoltre, al Mart a Rovereto saranno visibili anche due importanti tele del 1915 non esposte a Parigi: "Lanciers italiens au galop (Lanciers à cheval)", proveniente dalla Pinacoteca Giovanni e Marella Agnelli di Torino e "Train de la croix rouge traversant un village", proveniente dal Guggenheim Museum di New York.
La mostra Gino Severini 1883-1966 propone quindi uno sguardo completo e approfondito sull'opera del grande artista italiano che dalla natìa Cortona, dopo una parentesi romana, decise di trasferirsi a Parigi per vivere da protagonista un'esistenza dedicata alla pittura.
In questo modo, il suo lavoro – dalle straordinarie opere pittoriche alle impegnative riflessioni teoriche – può essere collocato con maggiore consapevolezza al centro delle vicende storiche della cultura artistica europea: dal "prologo divisionista" nella Roma nei primi anni del novecento, fino alla lunga stagione parigina, durante la quale Severini prima affronta un'originalissima interpretazione del Futurismo, poi definisce coraggiosamente il passaggio "Du cubisme au classicisme", così come recita il titolo del volume da lui pubblicato nel 1921 e infine, si fa protagonista nel secondo dopoguerra, di un percorso à rebours denso di suggestioni, ma anche di affascinanti proposte che anticipano i tempi.
LA MOSTRA
Il divisionismo
Nato a Cortona nel 1883, Severini entra giovanissimo nello studio di Giacomo Balla a Roma, con l'amico Umberto Boccioni. L'esordio in pubblico si compie nelle sale della società "Amatori e Cultori", dove espone la grande opera intitolata "Al solco" (1903- 04). Nel 1906 Severini si trasferisce a Parigi, e soggiorna periodicamente anche nel piccolo centro di Civray, nella campagna francese, luogo immortalato in un "paesaggio" dipinto nel 1908.
Gli studi romani sul divisionismo lo avvicinano al pointillisme di Seurat, e questa fase è testimoniata da un piccolo capolavoro, "Pritemps à Montmartre" (1909), nel quale l'artista rappresenta la bellezza dello spettacolo della città. Il 1909 è, per Severini, l'anno del passaggio dal divisionismo al futurismo: pur continuando a risiedere a Parigi, la sua adesione al movimento di Marinetti è immediata ed entusiasta, e la sua firma si trova su entrambi i manifesti del 1910.
Il futurismo
Il quadro "Souvenirs de Voyage", del 1911, esposto nel 1912 alla Galerie Bernheim Jeune, primo grande palcoscenico internazionale per il futurismo, riassume visivamente il nuovo corso dell'opera di Severini. In linea con le teorizzazioni del Manifesto tecnico della pittura futurista, il pittore si prefigge l'obiettivo di rendere una visione simultanea dei propri ricordi, e soprattutto di "portare lo spettatore al centro del quadro". Sono elementi di grande novità, che fanno di Severini uno degli interpreti più profondi della maggiore avanguardia italiana del novecento. Tuttavia, c'è un elemento di novità e di originalità nella posizione di Severini all'interno della compagine dei futuristi. Alla violenza esplosiva di derivazione soreliana e nietzschiana di Marinetti, Severini risponde con una più attenta riflessione, strettamente pittorica, che lo porta a sperimentare tutti i linguaggi del futurismo e una sorta di gioia di vivere che lo preserva dalle molte tragedie di quegli anni. Per Severini, il brulicare della vita moderna è soprattutto quello dei café chantant e delle ballerine. Questa predilezione si rispecchia in una accentuata scomposizione della figura, come evidenzia ad esempio il quadro "Danseuse parmi les tables" (1912.) La scomposizione dei piani che Severini affronta nei suoi dipinti lo avvicina alle ricerche cubiste di quegli anni. Da questo punto di vista, l'artista ha un ruolo fondamentale e complesso nei confronti del gruppo dei futuristi: è, infatti, il primo a metterli in contatto con il cubismo, causando un'impressione enorme tra i compagni. Marinetti, Carrà, Boccioni e Russolo, fin dall'esordio alla Bernheim Jeune, adattano il proprio stile al clima di rinnovamento della Parigi di quegli anni. Tra il 1913 e il 1914, nelle tele di Severini appaiono vedute urbane e treni in corsa; la sua pittura diventa più astratta e concentrata sui fenomeni luministici. Le "Expansion de la lumière", di cui in mostra si vedranno due splendide opere, rivelano una dissoluzione quasi completa del soggetto. Nel Manifesto delle analogie plastiche, pubblicato nel 1913, questa ricerca è giustificata dal punto di vista teorico come il tentativo di tradurre sulla tela la compresenza di dati visivi percepiti e ricordati. Ne sono testimonianza opere come "Mare=Ballerina" (1913) o "Danzatrice + Mare + Vela = Mazzo di fiori (Danseurs)", del 1914.
Il cubismo
Con lo scoppio della prima guerra mondiale, anche l'opera di Severini, come quella di tutti i protagonisti delle avanguardie, registra una svolta. Opere come "Treno blindato in azione" (1915), un prestito eccezionale del MoMA di New York, o la già ricordata "Lanciers italiens au galop", mostrano una ricomposizione dell'immagine, preludio del ritorno alla figurazione.
Naturalmente non si tratta di un passo indietro: Severini, esentato dal servizio militare, nel 1916 è a Parigi, a contatto diretto con gli sviluppi del cubismo e dell'orfismo, e nella sua pittura riappare, grazie all'uso del collage, una sorta di ricostruzione figurativa in chiave cubista che assimila il suo lavoro a quello di Picasso, Braque e Gris. Ma il cubismo di Severini, con i suoi colori accesi, si colloca su un piano interpretativo decisamente originale rispetto a quello dei maestri europei.
"Femme a la plante verte", del 1917, testimonia in modo esemplare questo singolare stagione. Si tratta di un quadro appartenuto a Henri Matisse, e per lungo tempo dato per disperso.
La vocazione classica
Un'opera come "Maternità", del 1916, è quasi un unicum. Il tema è classico, la tecnica figurativa è chiaramente ispirata alla pittura toscana del Quattrocento, la composizione non ha nulla del dinamismo che, variamente declinato, aveva caratterizzato la pittura di Severini fino a quel momento. La tela anticipa quel clima diffuso in Europa di "ritorno all'ordine" che dal 1919-20 segnerà tutta l'arte europea. Severini è molto vicino all'esperienza del Picasso neoclassico. Va sottolineato che anche in questo caso, per Severini, si tratta di un consapevole tentativo di spingersi in avanti e lo dimostra l'impegno teorico, che trova la sua ragion d'essere nel saggio Du Cubisme au classicisme. Estetique du compas et du nombre, pubblicato a Parigi nel 1921, un testo dominato dalla matematica e in particolare da approfonditi studi sulla prospettiva, sulle tecniche compositive e sull'applicazione della sezione aurea.
Questo lavoro teorico è talmente minuzioso e scientifico da allontanare il sospetto di un ritorno alla "tradizione"; Severini, con opere come "Les joueurs de cartes", del 1924 o "La famiglia del povero Pulcinella", del 1923, si avvicina piuttosto alle poetiche del Realismo magico. La fissità inquietante di persone e oggetti produce un'atmosfera ben diversa da quella del classicismo che aveva preceduto l'esperienza delle avanguardie. Negli anni Trenta, la vicinanza al gruppo "Les Italiens de Paris" sottolinea il ruolo fondativo del legame di Severini con la Francia. In questo periodo l'artista dipinge anche decorazioni sacre nel Canton Ticino e una serie di ritratti di famiglia, come lo splendido "Ritratto di Gina Severini (Mia Figlia)" del 1934, direttamente ispirati al mosaico bizantino.
Gli anni Quaranta e Cinquanta
Questa sezione, presente solo a Rovereto, mostra un periodo ancora troppo poco studiato, ma molto particolare della ricerca artistica di Severini. Sono gli anni della guerra e quelli immediatamente seguenti al conflitto mondiale fino all'anno della sua morte avvenuta a Parigi nel 1966, una fase che la critica, come ricorda Gabriella Belli nel suo saggio, "concorda a ritenere una sorta di lungo capitolo di sapienti esercizi sul passato, quasi una didattica del suo stesso lavoro, un ripensamento in chiave postmodernista delle scoperte e dei linguaggi dell'avanguardia". E se da una parte bene si legge l'influenza che l'opera di Henri Matisse, e la sua pittura liquida e luminosa, ebbe sul
lavoro di Severini, in un momento successivo si assiste a un forte e rinnovato interesse verso l'astrazione che lo porta ad azzerare ogni aspetto di riconoscibilità degli oggetti. Nell'ultimo decennio, Severini compie una sorta di viaggio attraverso il passato del suo fare pittorico. Anche in questa sua ultima produzione, non torna però sui suoi passi ma cerca di assorbire e interpretare un cambiamento effettivamente in atto in quegli anni: in particolare, i suoi ultimi dipinti annunciano nuovi fermenti che si stanno sviluppando nell'arte europea.
Gino Severini 1883-1966
Mart Rovereto, dal 17 Settembre 2011 all'8 Gennaio 2012 Commissari Gabriella Belli e Marie-Paule Vial
A cura di Gabriella Belli e Daniela Fonti
Ragioni di una mostra
Gabriella Belli
Direttrice, Mart Museo d arte moderna e contemporanea di Trento e Rovereto
Marie-Paule Vial
Direttrice, Musée de l'Orangerie
Gino Severini considerava, a egual diritto, la Francia e l'Italia come le sue due patrie. Nato a Cortona nel 1883, e formatosi presso lo studio di Giacomo Balla a Roma, si trasferì in Francia nel 1906: lungo tutto l'arco della sua vita egli alterna lunghi soggiorni nella capitale francese a periodi trascorsi in Italia, svolgendo un ruolo fondamentale di trait d'union tra la cultura artistica dei due paesi.
Ci sembra quindi particolarmente importante che questa retrospettiva dedicata al grande pittore sia ospitata al Musée de l'Orangerie a Parigi, e al Mart di Rovereto. In entrambe le sedi i suoi dipinti si trovano infatti a dialogare con raccolte permanenti di primo piano per quella storia delle avanguardie di cui egli fu uno dei protagonisti più importanti. All'Orangerie di Parigi, la sua opera è stata messa in relazione con i capolavori raccolti da Paul Guillaume, ritrovando una chiave di lettura appropriata, accanto a molti compagni di strada con cui condivise l'avventura artistica nella Parigi dei primi decenni del secolo. Al Mart di Rovereto, che ne conserva una parte degli archivi, essa troverà collocazione accanto a quella che viene ormai riconosciuta come una delle più importanti raccolte di arte futurista a livello internazionale.
Proprio dal costante dialogo tra le nostre istituzioni (testimoniato in questi mesi dalla mostra dedicata ai capolavori del Musée d'Orsay ospitata a Rovereto, e dal progetto di trasferire a Parigi la mostra dedicata a Modigliani scultore, curata dal Mart), nasce l'idea di riportare il pittore sulla scena artistica internazionale.
È una scelta doverosa, se consideriamo che da moltissimo tempo l'opera di Severini mancava dai circuiti espositivi italiani ed europei: l'ultima retrospettiva che gli è stata dedicata a Parigi risale infatti al 1967, presso il Musée national d'art moderne, mentre in Italia l'ultima mostra importante, ma ristretta al solo tema della danza, si è tenuta nel 2001 alla Peggy Guggenhiem Collection di Venezia.
Da diversi anni si aspettava dunque una retrospettiva che facesse il punto sulla figura di Severini che, oltre che pittore, fu scrittore, teorico e instancabile promotore di scambi culturali. Un tessitore di trame, insomma, che ha saputo creare un legame strettissimo tra Italia e Francia negli anni delle avanguardie e del ritorno all'ordine. Artista sensibilissimo, capace di cogliere, o addirittura anticipare, le tendenze più attuali (si pensi alla splendida Maternità del 1916 che apre, accanto alle opere di Picasso, tutta la stagione del "classicismo" europeo), grazie al suo ruolo di spicco nella cultura dei due paesi, egli ha saputo creare legami fondamentali e imprimere svolte determinanti alle vicende artistiche del suo tempo.
Dopo gli anni della formazione, in cui dà prova di un intelligente e originalissimo modo per coniugare il divisionismo italiano e il pointillisme francese, egli aderisce al futurismo nel 1910. Ed è proprio grazie al suo ruolo di "intermediario" che i futuristi giungono a Parigi nel 1912, imprimendo una svolta decisiva al loro linguaggio, nel raggiungimento, maturato a stretto confronto con il cubismo, di una modernità non più solo declamata nei manifesti, ma ampiamente realizzata nella pratica pittorica.
E in seguito, quando la stagione delle avanguardie, dopo gli orrori della guerra – di cui Severini è peraltro uno degli interpreti più sensibili e originali – sta per volgere al termine, egli anticipa con una lucidità assoluta quel "ritorno all'ordine" che, in un brevissimo arco di tempo, pervaderà tutta Europa. Si colgono, nelle opere che egli realizza in un rigoroso stile classico dalla metà degli anni dieci, quella sapienza e quell'amore per il mestiere, che hanno sempre accompagnato la sua ricerca, e che saranno al centro anche della sua produzione successiva, con la riscoperta dell'antica tecnica dell'affresco e con una continua meditazione sul "fare pittorico"che lo sostiene fin alla fine della sua vita.
Ancora oggi le sue ballerine dissolte nel movimento e nella luce, le sue nature morte prima frammentate dalla sintassi cubista, poi inquadrate entro sapienti schemi geometrici, i suoi Pulcinella messi in scena tra riso e malinconia, ci appaiono oggi come tappe fondamentali di un percorso personalissimo e, allo stesso tempo, universale, in quanto testimonianza preziosa di quasi un secolo di arte europea.