A CENTURY OF ITALIAN ART AT THE CIAC – UN SECOLO DI ARTE ITALIANA AL CIAC – FOLIGNO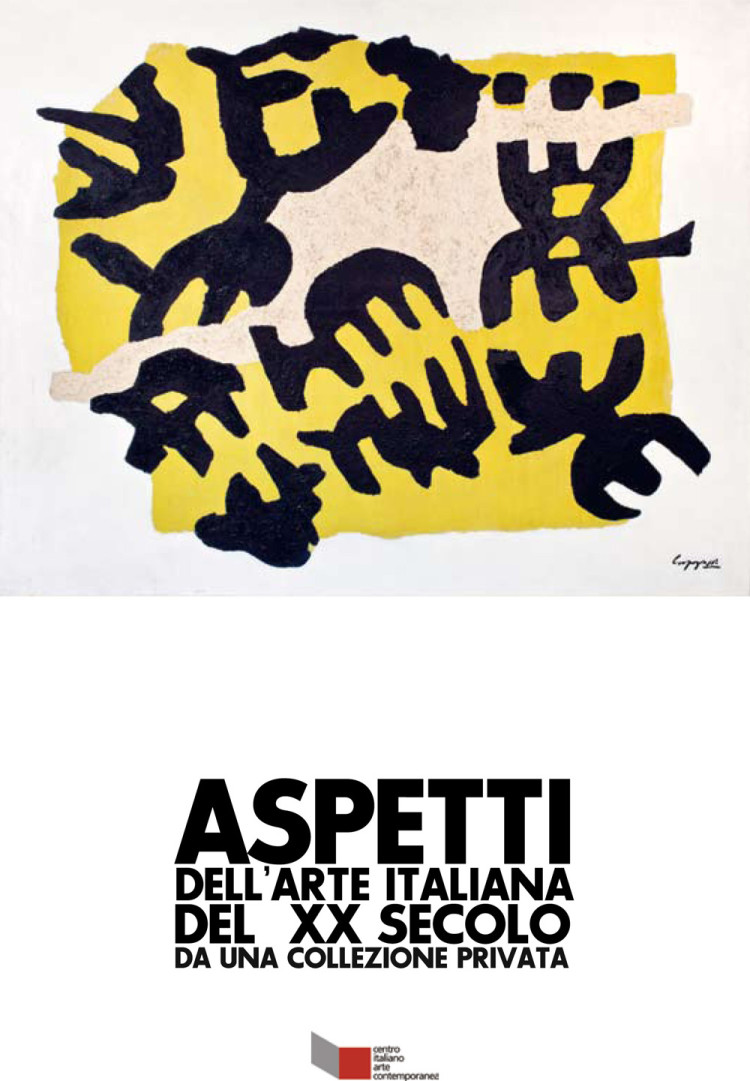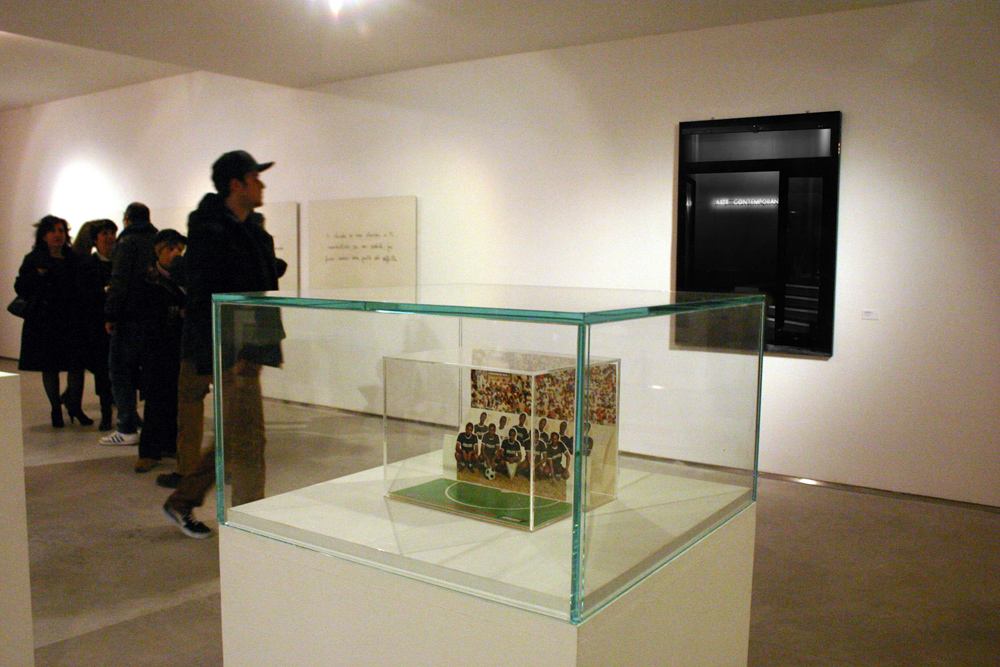 A CENTURY OF ITALIAN ART AT THE CIAC
UN SECOLO DI ARTE ITALIANA AL CIAC
March 10 – May 6, 2012
CIAC / Centro Italiano Arte Contemporanea, via del Campanile 13, Foligno (Italy)
www.centroitalianoartecontemporanea.com

The project, curated by Italo Tomassoni, offers an important collection of Italian art conceived and structured in a systematic way to describe a century of Italian art and culture. The exhibition in fact describes a complete path through the twentieth century to the present day with about 90 works from Medardo Rosso to Maurizio Cattelan. The collection includes works by Bruno Ceccobelli and Nello Teodori, artists from Umbria.
Artists: Adami Valerio, Afro Basaldella, Agnetti Vincenzo, Airò Mario, Alviani Getulio, Arienti Stefano, Balla Giacomo, Beecroft Vanessa, Boccioni Umberto, Boetti Alighiero, Burri Alberto, Capogrossi Giuseppe, Carrà Carlo, Carrega Ugo, Castellani Enrico, Cattelan Maurizio, Ceccobelli Bruno, Ceroli Mario, Chiari Giuseppe, Codognato Plinio, Colla Ettore, Cucchi Enzo, De Chirico Giorgio, De Dominicis Gino, De Maria Nicola, Depero Fortunato, Dorazio Piero, Dottori Gerardo, Fabro Luciano, Fontana Lucio, Formento&Sossella, Ghirri Luigi, Griffa Giorgio, Guttuso Renato, Isgrò Emilio, Kounellis Jannis, Lambri Luisa, La Rocca Ketty, Lora Totino Arrigo, Leoncillo Leonardi, Lo Savio Francesco, Mafai Mario, Magnelli Alberto, Manzoni Piero, Mariani Carlo Maria, Marinetti F. Tommaso, Marisaldi Eva, Martegani Amedeo, Martini Alberto, Martini Arturo, Merz Mario, Metlicovitz Leopoldo, Mezzaqui Sabrina, Miccini Eugenio, Montesano Gianmarco, Morandi Giorgio, Munari Bruno, Paolini Giulio, Patella Luca Maria, Pietroiusti Cesare, Pistoletto Michelangelo, Prampolini Enrico, Prini Emilio, Pucci Luca, Rosso Medardo, Rotella Mimmo, Savinio Alberto, Schifano Mario, Scipione (Gino Bonichi), Severini Gino, Sironi Mario, Soffici Ardengo, Teodori Nello, Toderi Grazia, Torelli Sabrina, Tozzi Tommaso, UFO, Vaccari Franco, Vedova Emilio, Veronesi Luigi, Viel Cesare, Vitone Luca.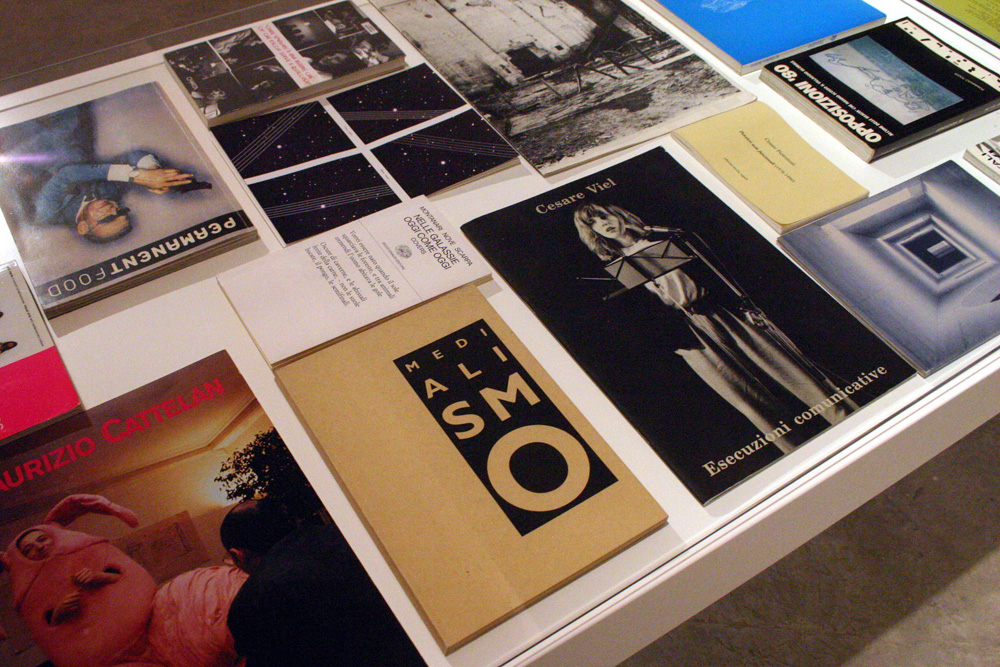 Aspetti dell'Arte Italiana del XX Secolo
Il progetto curato da Italo Tomassoni propone una importante raccolta d'arte italiana concepita in maniera sistematica e strutturata per descrivere un secolo di arte e cultura italiana. La mostra infatti descrive un percorso completo attraverso il Novecento fino ai giorni nostri con circa 90 opere, da Medardo Rosso a Maurizio Cattelan.
Tale collezione privata è una raccolta filologica di tutti i filoni e dei fenomeni artistici italiani e comprende opere in forma di quadri, sculture, installazioni mixed media, libri d'artista e video. La sequenza è un viaggio cronologico, un racconto analitico e didattico che attraversa il nostro territorio culturale dal post-impressionismo alle Prime Avanguardie, al Ritorno all'ordine, alle Seconde Avanguardie, all'azzeramento della Pittura sino al Concettuale contemporaneo; tra gli artisti si citano Boccioni, Balla, Capogrossi, De Chirico, Scipione, Burri, Fontana, Boetti, Manzoni, Agnetti, De Dominicis, Lo Savio, Paolini, sino a quelli contemporanei. La collezione include lavori degli artisti umbri Bruno Ceccobelli e Nello Teodori.
L'allestimento delle opere, che rappresentano la prima ricerca di ogni artista, evidenzie i passaggi artistici di un grande secolo nel quadro della società italiana. Parte importante è il tavolo delle pubblicazioni con documenti, cataloghi, riviste che affiancano le opere supportandole e legandole al contesto socio-culturale. Autonoma è una sezione legata al libro d'artista in cui il libro diventa strumento di ricerca.
Catalogo in mostra a cura di Viaindustriae con il sostegno del Centro per la cultura e lo sviluppo economico srl, società strumentale della Fondazione Cassa di Risparmio di Foligno e della Fondazione Melvina Menegaz per le Arti e le Culture.
Evento finanziato dalla Fondazione Cassa di Risparmio di Foligno.
Con il patrocinio del Comune di Foligno.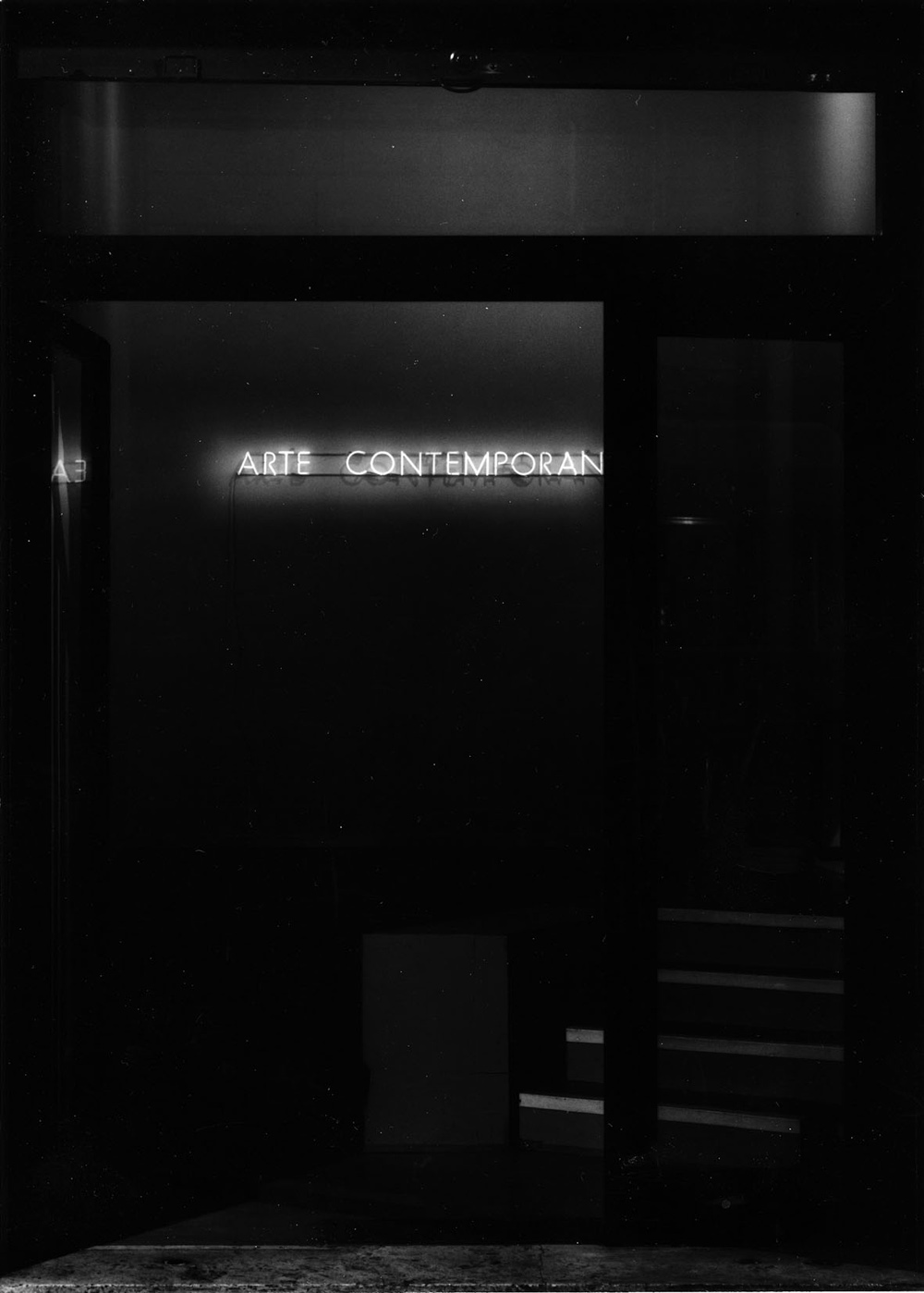 Aspetti dell'arte italiana del XX secolo da una collezione privata
a cura di Italo Tomassoni
Inaugurazione: sabato 10 marzo 2012, ore 18.30
Secondo opening: sabato 14 Aprile, ore 18.30, incontro con l'artista Maurizio Nannucci all'interno della mostra FREEbook, progetto a cura di VIAINDUSTRIAE in occasione de La Scrittura e l'Immagine.
Durata: dal 10 marzo al 6 maggio 2012
Orari: dal venerdì alla domenica, 10/13 e 15,30/19
CIAC / Centro Italiano Arte Contemporanea, via del Campanile 13, Foligno
Info: CIAC tel. 0742357035 – Info@centroitalianoartecontemporanea.it

Position the cursor on the images to view captions, click on images to enlarge them. 

Posizionare il cursore sulle immagini per leggere le didascalie; cliccare sulle immagini per ingrandirle.