ANNA ROMANELLO – LONDON REFLECTIONS – CENTRO LUIGI DI SARRO – ROME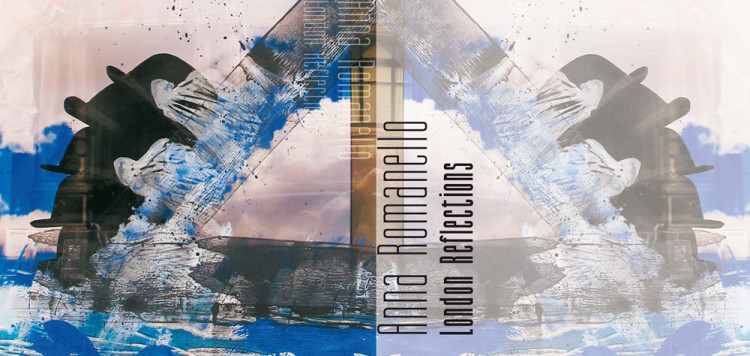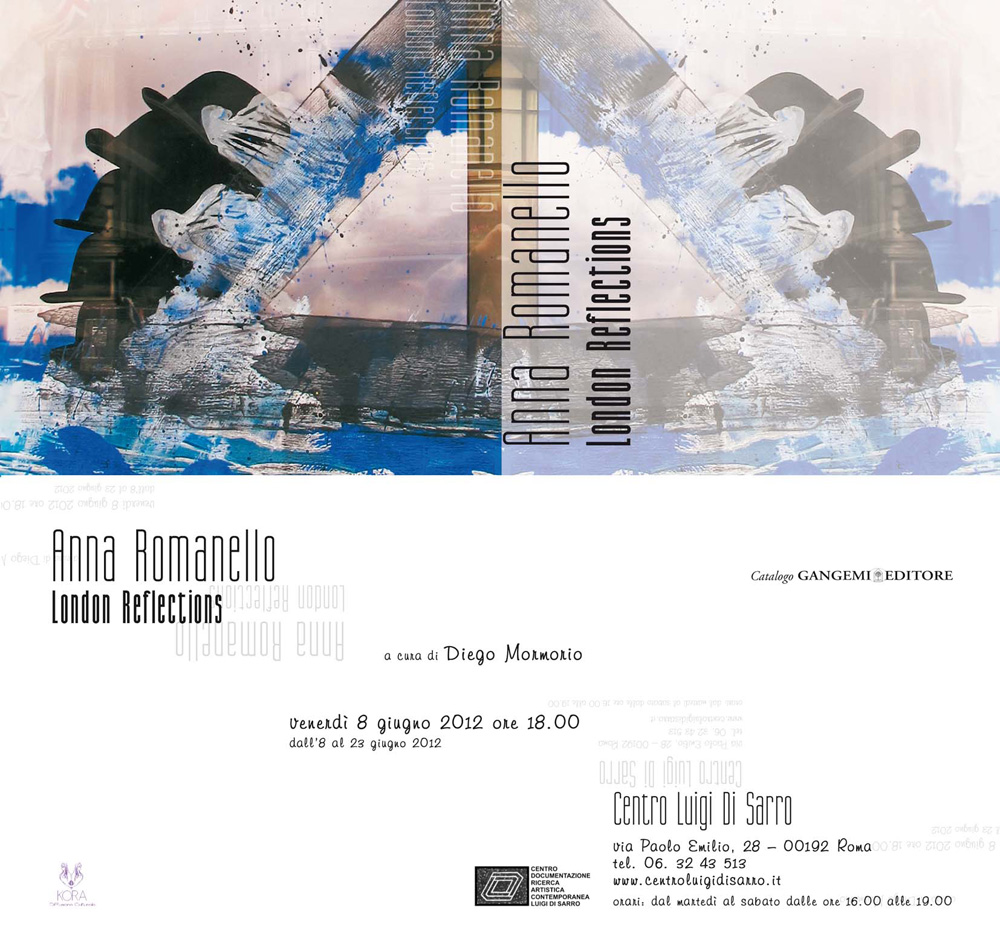 ANNA ROMANELLO – LONDON REFLECTIONS
By Diego Mormorio.
Opening on friday 8th June 2012, 18h00
Anna Romanello, internationally acclaimed artist and painter, is presenting her unreleased works at the Centro Documentazione Ricerca Artistica Contemporanea Luigi di Sarro, as part of the exhibition called London Reflections, collecting photographs and other pieces created in the two years spent in London, never before shown in ltaly.
The visual research undertaken by the artist, originally started at S.W.Hayter's Atelier 17 in Paris, has allowed a new interpretation of the creative languagea, now under a revolutionary light by merging graphics and photography in a constant and experimental  evolution.
Diego Mormorio writes: "In Anna Romanello's images I find familiar London things, but what strikes me most is a contamination extremely dear to me: the blend between photography and engraving. The artist is indeed creating her shapes by using glossy surfaces which she engraves and enriches with different techniques. Therefore, we cannot define her works as mere photographs, but rather images taking form from the latter, and the latter then blending with painting. I find all of these to be simple yet rigorous.  By looking at them I seem to e bwalking on a wire stretched between photographic reality and imagination.
Anna Romanello, a true artist-performer, after completing her studies at the Accademia delle Belle Arti di Brera in Milan, moved to Paris where she gained a qualification in graphics at the prestigious Ecole Nationale Superieure des Beaux-Arts. During her French stay, her works were exhibited in numerous art galleries, and she took part to the "Il Manifeste du livre d'Artiste" held at the Centre George Pompidou. Years later, the artist held an exhibition at the Istituto Italiano di Cultura in both Vancouver and Vienna. She is currently working as an Art Graphics Teacher at the Accademia delle Belle Arti in Rome.
Her works can be found in different art galleries and state museums such as The British Museum in London, the Bibliotheque Nationale in Paris, the State Library in Prague and Bratislav, the Calcografia Nazionale in Rome, the Biblioteca Nazionale Sormani in Milan, the Biblioteca Nazionale in Florence, the Modern Art Gallery in Bari, the MAON-Museo dell'Arte dell'Otto e Novecento "A.Capizzano" in Rende.
Author index by Diego Mormorio and Jean Rony published by Gangemi to be found in the art gallery.
Opening: Friday 8th June 2012, 15h00
Location: Centro Luigi di Sarro, Via Paolo Emilio, 28 – Roma
www.centroluigidisarro.it
Exhibition Dates: 8th-23rd June 2012
Opening times: from Tuesday to Friday, 16h00-19h00
Press office: Kora Diffusione Culturale (347.0058042 – 347.0492505)
.-.-.-.
ANNA ROMANELLO
London Reflections
a cura di Diego Mormorio
Inaugurazione venerdì 8 giugno 2012 h 18.00
Presso il Centro di documentazione della ricerca artistica contemporanea Luigi Di Sarro, Anna Romanello, artista-performer di fama internazionale, presenta al pubblico opere inedite in una mostra dal titolo London Reflections, opere fotografiche e tecniche miste di gran formato realizzate durante i due anni di soggiorno a Londra, per la prima volta esposte in Italia. Le ricerche grafiche dell'artista, iniziate a Parigi nell'Atelier 17 di S.W. Hayter,  hanno consentito di rielaborare un linguaggio artistico assolutamente originale e innovativo, fondendo grafica e fotografia ancora oggi in continua sperimentazione. La mostra verrà successivamente ospitata a Corigliano Calabro in occasione del 10° Festival della Fotografia.
Scrive Diego Mormorio: "Nelle immagini di Anna Romanello ritrovo delle cose di Londra che mi sono familiari, ma soprattutto vedo una contaminazione a me carissima: quella tra la fotografia e l'incisione. L'autrice, infatti, realizza le sue figure, oltre che usando le superfici riflettenti, con diversi segni xilografici e con l'ausilio di altre tecniche. A rigore, dunque, non possiamo definire queste opere fotografie, ma immagini che si fondano su delle fotografie e fotografie che si fondono con la pittura. In esse trovo semplicità e rigore. Guardandole, mi sembra di camminare su una corda tesa tra la verità fotografica e l'immaginazione".
Anna Romanello, artista–performer dopo gli studi all'Accademia di Belle Arti di Brera a Milano, si trasferisce a Parigi dove si specializza in grafica all'Ecole Nationale Supérieure des Beaux-Arts. Durante il suo soggiorno in Francia espone in numerose gallerie e partecipa al "II Manifeste du Livre d'Artiste" al Centre Georges Pompidou. L'artista ha inoltre esposto presso l'Istituto Italiano di Cultura a Vancouver e a Vienna. Attualmente è docente di Grafica d'Arte all'Accademia di Belle Arti di Roma.
Le sue opere sono in numerose gallerie e collezioni pubbliche tra cui: The British Museum, Londra; Bibliothèque Nationale, Parigi; Biblioteca Nazionale, Praga e Bratislava; Calcografia Nazionale, Roma; Biblioteca Nazionale Sormani, Milano; Biblioteca Nazionale, Firenze; Galleria d'Arte Moderna, Bari; MAON-Museo d'Arte dell'Otto e Novecento, Rende.
Catalogo in galleria con testi di Diego Mormorio e Jean Rony edito da Gangemi Editore.
Inaugurazione: Venerdì 8 Giugno ore 18.00
Sede: Centro Luigi Di Sarro, Via Paolo Emilio, 28 – Roma
www.centroluigidisarro.it
Durata mostra: 8-23 Giugno 2012
Orari di apertura: dal martedì al sabato 16.00 – 19.00
Ufficio stampa: Kora Diffusione Culturale (347.0058042 – 347.0492505)