ULRICH LAMSFUSS – GALERIE DANIEL TEMPLON – PARIS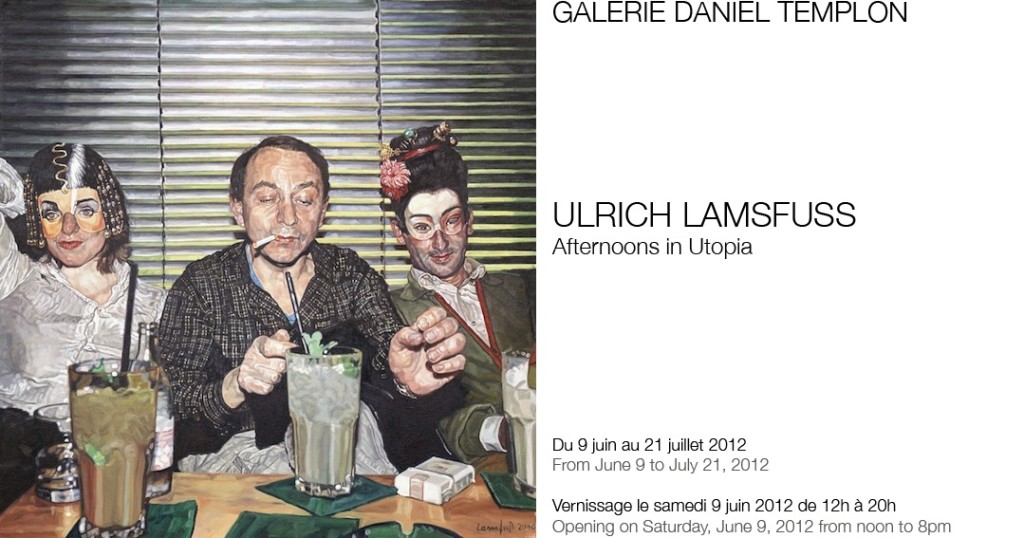 Après cinq ans d'absence en France, le jeune peintre berlinois Ulrich Lamsfuss (né en 1971) fait son retour en France à la Galerie Daniel Templon avec une nouvelle série de peintures hyperréalistes et déstabilisantes, qui interrogent la notion d'originalité. Celui qui se décrit comme un "post picture artist" poursuit son travail de "destruction par la peinture". Sa démarche est bien connue: Ulrich Lamsfuss emprunte des images de sources variées – publicité, presse, cinéma, photographies personnelles – qu'il reproduit méticuleusement à l'huile sur toile.
After a five-year absence from France, young Berlin-based painter Ulrich Lamsfuss (Born 1971) returns to Galerie Daniel Templon with a new series of hyperreal paintings: off-beat and unsettling, they challenge concepts of originality. A self-described "post-picture artist," Lamsfuss continues to work on "destruction by painting." His technique is well documented: Ulrich Lamsfuss borrows images from myriad sources—advertising, press, cinema, private photographs—which he meticulously reproduces in oils on canvas.
GALERIE DANIEL TEMPLON
30 rue Beaubourg, 75003 Paris / T : +33 (0)1 42 72 14 10 / info@danieltemplon.com / www.danieltemplon.com
Lundi-samedi 10h-19h / Monday-Saturday 10am-7pm