JESPER JUST: THIS NAMELESS SPECTACLE – JAMES COHAN GALLERY – NY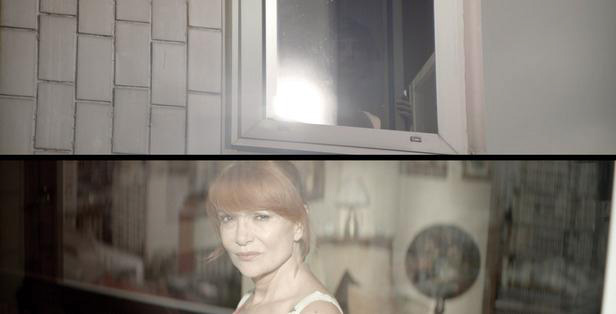 JESPER JUST: This Nameless Spectacle
September 6 – October 27, 2012
www.jamescohan.com
James Cohan Gallery is pleased to present Jesper Just: This Nameless Spectacle opening September 6th and running through October 27th. The exhibition will be the New York-based, Danish artist's first at James Cohan Gallery and the first solo exhibition in New York since his survey show at the Brooklyn Museum in 2008. Well known for employing high production value cinematography to create film works that subvert the usual stereotypes that have come to be associated with Hollywood's mainstream film industry, Just has been selected to represent Denmark at the Venice Biennale in 2013. Working closely with London-based firm Caruso St. John Architects and New York-based graphic design studio Project Projects, Just will re-imagine and transform the Danish Pavilion into a seamless experience for the Biennale visitor.
The exhibition will mark the New York premiere of two important recent works; Sirens of Chrome (2010) filmed in Detroit and This Nameless Spectacle (2011) filmed in Paris. The artist is also producing a new work for the exhibition, which takes as its subject the ruins of a Socialist Utopian community that briefly existed in the Antelope Valley desert outside of Los Angeles nearly a century ago. Sirens of Chrome (2010) is a single channel video presentation to be installed in the gallery's front space. As curator Jennifer Frias writes, "Known for his short cinematic videos, Just's works are often emotionally charged with ambiguous narratives that never reach a moment of conclusion. Gender, relationships and identity are recurring themes in his work. His previous works have explored the relationships between men while challenging prototypical masculine personae as typically represented in motion pictures and popular culture. Sirens of Chrome, similarly takes on the complexity of the human condition, but shifts its focus on the representation and interpretation of African-American women and women in general."
Installed in the gallery's main space, Just's two-channel work This Nameless Spectacle (2011) takes its title from American poet William Carlos Williams' poem "The Right of Way". In this poem Williams describes the fascination with which we observe anonymous actions, the "nameless spectacles" which surround us every day, everywhere. In the film, Just tracks his two protagonists through Paris' famous Buttes Chaumont park. The action is continuous between two facing panoramic screens; the installation is intended to envelop the viewer in both imagery and narrative.

This Nameless Spectacle was commissioned by the Musée d'Art Contemporain du Val-de-Marne, France. The work was shown as part of a larger exhibition of Just's films in 2011 and is now part of the museum's permanent collection. Just's work is included in the collections of the Carnegie Museum, Pittsburgh; the Guggenheim Museum, NY; the Israel Museum, Jerusalem; the Moderna Museet, Stockholm; the Museum of Modern Art, NY and the Tate Modern, London, in addition to many others.
Upcoming in 2013, a survey exhibition of the artist's work will be mounted at the Herning Museum for Contemporary Art, a new Steven Holl-designed museum in Jutland, Denmark, which will include a new commission filmed in Los Angeles, CA. Jesper Just lives and works in New York, NY.