MoMA CELEBRATES THE 50TH ANNIVERSARY OF THE ROLLING STONES WITH A COMPREHENSIVE FILM RETROSPECTIVE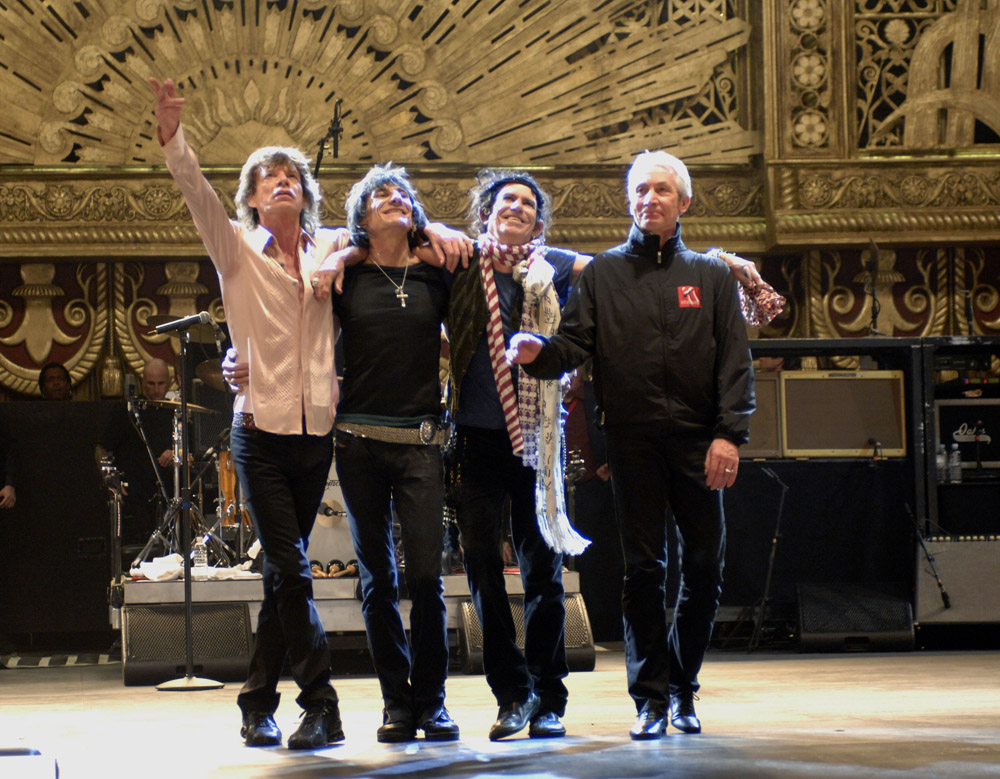 The Rolling Stones: 50 Years on Film
November 15–December 2, 2012
The Roy and Niuta Titus Theaters
The Museum of Modern Art, 11 West 53 Street, New York, NY 10019, (212) 708-9400, MoMA.org.
Hours: Wednesday through Monday, 10:30 a.m.–5:30 p.m. Friday, 10:30 a.m.–8:00 p.m. Closed Tuesday.
NEW YORK, October 3, 2012—In celebration of the 50th anniversary of The Rolling Stones, The Museum of Modern Art presents The Rolling Stones: 50 Years on Film, November 15–December 2, 2012. This first comprehensive retrospective chronicles the band from the mid-1960s until today through documentaries, fiction features, concert films, music videos, experimental shorts, and archival footage, tracing the film careers of Mick Jagger, Keith Richards, Charlie Watts, and Ronnie Wood, as well as former band members Brian Jones, Mick Taylor, and Bill Wyman, both collectively and individually as composers, performers, producers, and actors. The exhibition is organized by Joshua Siegel, Associate Curator, Department of Film.
Over the past half century, The Rolling Stones have influenced music, cinema, and art, working with some of the most original and iconoclastic directors of their generation. Even with the passing years, their collaborations with Kenneth Anger, Hal Ashby, Robert Frank, Jean-Luc Godard, Martin Scorsese, and Albert and David Maysles and Charlotte Zwerin have lost none of their raw, atavistic energy and thrilling sense of artistic experimentation.
The exhibition opens on November 15 with a rare screening of Robert Frank's S-8 Stones Footage from Exile on Main Street (1972), and Cocksucker Blues (1972), chronicling The Rolling Stone's 1972 North American cross-country tour; and closes with screenings on December 1 and 2 of Peter Whitehead's The Rolling Stones Charlie Is My Darling – Ireland 1965 (1965/2012), making its debut after an absence of more than 45 years and offering never-before-seen footage. In addition to such classics as the Maysles and Zwerin's Gimme Shelter (1970), Donald Cammell and Nicholas Roeg's Performance (1970), and Taylor Hackford's Chuck Berry Hail! Hail! Rock 'n' Roll (1987), the retrospective also features the band's landmark concert appearances in Steve Binder's The T.A.M.I. Show (1964), Leslie Woodhead's The Stones in the Park (1969), Rollin Blinzer's Ladies & Gentlemen: The Rolling Stones (1974), Michael Lindsay-Hogg's The Rolling Stones Rock and Roll Circus (1968/1996), Hal Ashby's Let's Spend the Night Together (1983), and Martin Scorsese's Shine a Light (2008). Also included are the Tom Stoppard scripted wartime spy thriller Enigma (2001), directed by Michael Apted and produced by Mick Jagger; and music videos directed by David Fincher, Michel Gondry, Michael Lindsay-Hogg, Julien Temple, Peter Whitehead, and others.
SPONSORSHIP:
The exhibition is made possible by The Martini Family Foundation.
Position the cursor on the images to view captions, click on images to enlarge them. 

Posizionare il cursore sulle immagini per leggere le didascalie; cliccare sulle immagini per ingrandirle.