EILEEN GRAY – CENTRE POMPIDOU – PARIS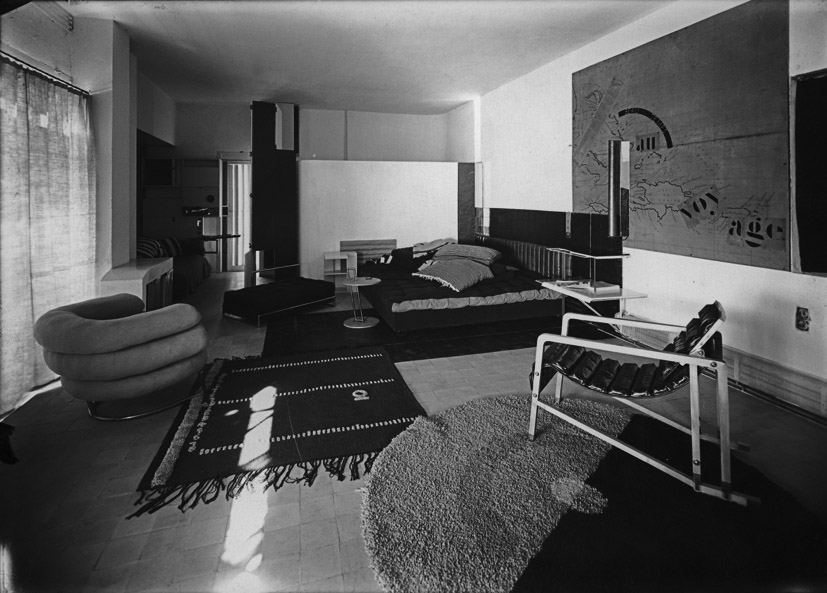 Eileen Gray
20 February – 20 May 2013
Centre Pompidou
Place Georges Pompidou, Paris
From February 20th to May 20th 2013, the Centre Pompidou devotes a retrospective to the unique work of Irish designer Eileen Gray. Featuring a selection of works, pieces of furniture, photographs, scale models and documents brought together for the first time, this exhibition pays tribute to a designer of genius, whose work traverses the Art Deco period and the Modern Movement.
Along with Le Corbusier or Mies Van Der Rohe, Eileen Gray ranks among the architects and designers who have left a significant mark on the 20th century and defined modernity.
In an artistic world still largely dominated by men, Eileen Gray also embodies a new kind of femininity. A total designer, she continues to inspire a whole generation of artists to this day, in fields ranging from photography to textiles, from lacquer painting to architecture.
"The future projects light, the past only clouds": it is with such firm determination that Eileen Gray fully engages herself in the modern impulse. A painter by training, an autodidact in many other areas, Eileen Gray, free above all else and evolving far from the conventional, continues to design projects her entire life and leaves behind her more than seventy years of creation. Never having developed an industrial production, each of her pieces is thus unique and therefore all the more rare. Her masterpiece, a manifesto of modernity, remains the house E1027, built in Roquebrune-Cap-Martin in 1929, in close collaboration with Romanian architect Jean Badovici.
The exhibition at the Centre Pompidou highlights the career and the work of an artist who managed to associate tremendous technical virtuosity with an inimitable poetic force, excelling particularly in lacquer and textiles, but also in a new conception of space and of the relationship to furniture and objects.
The catalogue and album (bilingual) of the Eileen Gray exhibition are published by the Éditions du Centre Pompidou, under the direction of Cloé Pitiot, curator of the exhibition.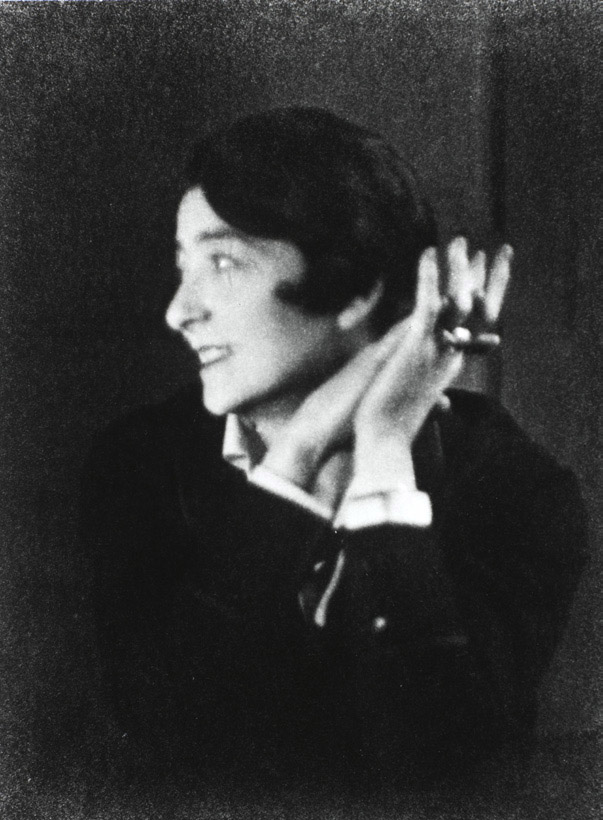 INTERVIEW WITH PETER ADAM (excerpts)
You are the author of Eileen Gray's biography1, but what you and Gray had was primarily a long friendship. How did it blossom between a German journalist from the BBC and an Irish-born architect forty years his senior?
Eileen Gray was more interested in other people than herself. Her serious and calm nature had given her an infinite interest in everyone. She was keen on company and conversation, she was fascinated by the world of politics for instance. Many memories had faded in her. She did not like to dwell on the past, which incidentally seemed blurry to her, hers more than any other. She wrote: "The future projects light, the past only shadows."
I had met her through her niece, the painter Prunella Clough, in 1960; she was eighty-two years old.
We became friends over time, we were often close, rarely intimate. She led a reclusive life, which in fact suited her disposition. She was a very active woman still, she had just finished an imposing cork screen. Her work was the only area where her passions and obsessions were reflected. She dedicated her life to creation.
How did she work?
She had a profound sense of the soul of objects, contemplating them, analyzing them, perfecting them. The various stages of her work manifested a free spirit, uncompromising, either with fashion or the trend of the day. She escaped the intellectual imposture of her contemporaries through a constant questioning of her work and herself. Her creations were the result of research conducted in the most absolute isolation. She drew her energy in solitude, far from the obligations imposed by society. She needed to submerge herself in her work in order to escape. Among her notes, she left these few words by Julien Green: "Generally speaking, this is the problem of any life: escaping. […] Almost always, our restlessness
is on the surface; deep inside us, there is a region of calmness, and happiness for whoever wants it."
However, she designed E 1027 four-handedly?
E 1027 was conceived for life in community, for a man she loved, the Romanian architect Jean Badovici. He is the one who encouraged her to go beyond decoration and to launch into the architectural adventure in spite of her apprehensions. She had no training in the field. The Roquebrune villa ended up being the reflection of a certain lifestyle. There, she sought to set the beauty of things, wanting to imprint a feeling of irrevocable stability; no addition, no subtraction, only a feeling of eternal stability, in the image of their intimacy.
Once she completed her architectural adventure, she preferred to escape.
She said: "I like doing things, I hate possessing them. Memories cling to things and objects, so it is best to start all over again."
So she embarked on a more personal project?
Tempe a Pailla, in Castellar, revealed her innermost self. More spartan, almost masculine, that villa was an ideal place for thinking and working. But its looting during the war, as well as the fire in her Saint-Tropez apartment, plunged her into absolute despair.
Was it anger that allowed her to move on?
She said: "In those days when the individual feels so divided, anger may be the best source of inspiration.
It suddenly gathers you in one room." She never gave up. I remember our talks and her thoughts on life, her work: "Plants and animals seem to naturally grow and reach their perfection; the better the environment, the better the result. Men, on the other hand, deteriorate in overly easy conditions; they must go down to hell to make progress, renounce themselves, lose ground before becoming accomplished."