SHARJAH BIENNIAL 11- UAE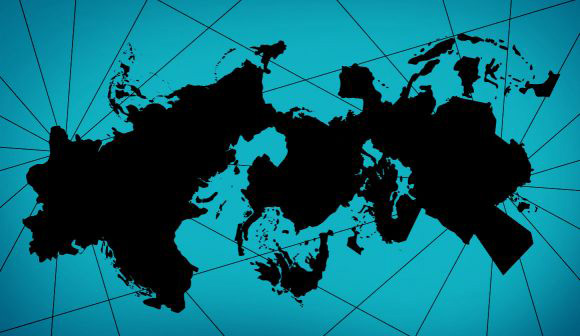 Sharjah Biennial 11
Re:emerge
Towards a New Cultural Cartography
Curated by Yuko Hasegawa
Wednesday 13 March 2013
10:00 am Opening Ceremony
Hamdan bin Mousa Square
Heritage Area – Heart of Sharjah
Opening Week Programme March 13 – 17, 2013
register@sharjahart.org
March Meeting 2013 March 14 – 17, 2013
Sharjah Art Foundation (SAF) has announced the names of 37 artists creating new commissions, and a total of some 100 artists invited to participate in Sharjah Biennial 11 (SB11), Re:emerge, March 13 – May 13, 2013, in Sharjah, United Arab Emirates. Some of the newly selected artists are Burak Arikan, Tony Chakar, Thomas Demand, Mohamed Ali Fadlabi, Valia Fetisov, Simon Fujiwara, Carsten Höller, Gabriel Lester, Pedro Reyes, Shahzia Sikander, and Liu Wei. The list of artists announced to date is online here.
SB11 Curatorial Concept
Inspired by the courtyard in Islamic architecture—in particular the historical courtyards of Sharjah, where elements of both public and private life intertwine—SB11 Curator Yuko Hasegawa proposes a new cultural cartography that reconsiders the relationships between the Arab world, Asia, the Far East, through North Africa to Latin America.
Sharjah Art Foundation New Art Spaces
The opening of SB11 will mark the inauguration of SAF's five new multi-functional art spaces in the Sharjah Heritage Area which have been in development since 2009. With approximately 20,000 square feet of interior space, connected by open-air courtyards and rooftop terraces,
these new spaces will provide venues for SAF's growing activities and the increasing needs of its community.
Sharjah Biennial Opening Week Programme & March Meeting Dates
The Opening Week Programme will begin with the opening on March 13, 2013, followed by the evening Biennial Awards ceremony. Events March 13–17 will include performances, films, lectures, and the annual March Meeting, a symposium featuring thematic sessions and moderated panel discussions that will contextualise the concept of SB11.
Film Programme
Curated by Thai filmmaker Apichatpong Weerasethakul, it will feature programming by leading figures in the film industry, including Steve Anker, Dean of the School of Film/Video at California Institute of the Arts (CalArts), Los Angeles; Khavn De La Cruz, Poet, Pianist, Filmmaker, Mondomanila, the Philippines; Ali Jaafar, Executive Director, Independent Film Division, Quinta Communications, London; Mehelli Modi, Founder of Second Run DVD, London; Alcino Leite Neto, Editor, Sao Paulo; Jean-Pierre Rehm, Theorist, Festival director, FIDMarseille, Paris; Tilda Swinton, Scotland; and Apichatpong Weerasethakul, Film Director/ Producer, Chiang Mai, Thailand. The programme will include evening screenings in an outdoor cinema in SAF's new art spaces of commissioned films, existing productions, and curated film programmes.
Music and Performance Programme
International and regional artists will be featured in a series of music and performance events that will take place throughout SB11. As part of this programme, Lebanese sound artist Tarek Atoui will orchestrate a series of new commissions by more than ten international musicians, including percussionists who will perform on the roofscape of SAF's art spaces, and an SB11 commissioned solo performance by Egyptian artist Hassan Khan during the opening week. Later events include a Skype-based dance performance by Tunisian dancer and choreographer duo Selma and Sofiane Ouissi and an audiovisual concert by Japanese sound artist Ryoji Ikeda in April.
About the Sharjah Art Foundation (SAF)
SAF brings a broad range of contemporary art and cultural programmes to the communities of Sharjah, the UAE and the region. Since 2009, SAF has built on the history of cultural collaboration and exchange that began with the first Sharjah Biennial in 1993.
For more information on SAF and its programmes, visit http://www.sharjahart.org.
MEDIA CONTACTS:
Sharjah Art Foundation, United Arab Emirates
Maitha Al Jassim
Tel: +971-6-544-4113, ext. 25
E: maitha@sharjahart.org