UN GRANDE AFFRESCO DI GIUSEPPE CAPOGROSSI RIAPPARE IN PESSIME CONDIZIONI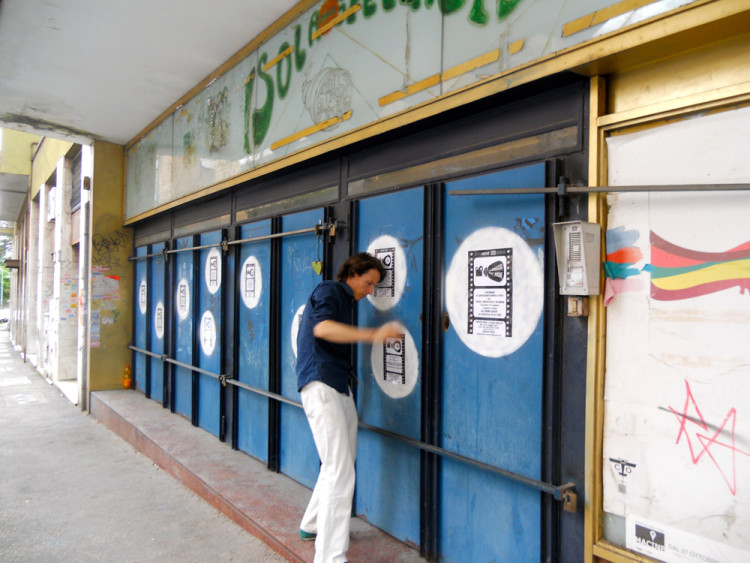 Translate
UN GRANDE AFFRESCO DI GIUSEPPE CAPOGROSSI RIAPPARE IN PESSIME CONDIZIONI – DOVE? …
…. sul soffitto del Cineairone di Roma, in Via Lidia, zona Appio Latino, guarda caso proprio vicino a studio.ra
Evviva! Ora vedremo in quanti anni sarà recuperata questa affascinante struttura dell'architetto razionalista Adalberto Libera, compreso il restauro del capolavoro di Giuseppe Capogrossi, e finalmente quando il quartiere Appio Latino diverrà un vero e proprio polo culturale.
In questa suggestiva zona archeologica, immersa nel verde, Studio.ra contemporary art  è comunque culturalmente presente ed attivo dal 2006 a livello internazionale.
Guardate alcuni video sotto elencati. Troverete anche le foto, da me scattate ieri all'interno del Cineairone (scusate la qualità scadente per mancanza di luce all'interno), dopo la conferenza/presentazione di Roberto Zibetti e Carlo Infante presso l'Ente Parco Regionale dell'Appia Antica, in streaming da Venezia con il professor Luca Massimo Barbero.
Mobilitazione per il Cinema Airone: http://www.marieclaire.it/People/Mobilitazione-italiana-per-il-cinema-Airone-di-Roma-intervista-a-Roberto-Zibetti-24082012
Vi segnalo con vero piacere, per il prossimo fine settimana, la seguente passeggiata culturale:
25 maggio ore 16, da Ex Cinema Airone, in Via Lidia 44 (Appio Latino) verso il Tempio del Dio Rediculo in Caffarella
Cineairone e Urban Experience invitano al Walk Show di psicogeografia urbana: dal Cinema Airone al Dio Rediculo, Casale ex Mulino (in Caffarella), ascoltando la danza delle api. Link: http://www.urbanexperience.it/eventi/walk-show-di-psicogeografia-urbana-dal-cinema-airone-di-libera-al-tempio-di-dio-rediculo-ascoltando-la-danza-delle-api/
Un'occasione per fare di un'esplorazione urbana (psicogeografica, secondo l'accezione situazionista di attenzione creativa erratica), un'esperienza performativa basata sull'ascolto via radio di particolari paesaggi sonori e sulla conversazione nomade durante una passeggiata radio e web assistita.
Si partirà dall'Ex Cinema Airone, emblematico capolavoro dell'architetto Adalberto Libera (noto anche per la Casa Malaparte a Capri), realizzato tra il 1952 ed il 1956, abbandonato ed ora oggetto di un coraggioso intervento di recupero. In questo luogo incredibilmente dimenticato sarà possibile ammirare gli affreschi di Giuseppe Capogrossi che adornano l'ingresso ed ascoltare voci che ne descrivono l'attività di restauro.
Dal cortile del Cineairone si entrerà nel Parco dell'Appia Antica, conversando con i protagonisti di quell'avventura di recupero e ascoltando "alberi parlanti" e i guardiaparco che curano le arnie.
In radiocuffia ascolteremo la danza delle api, in un armonico ronzio che traccia i percorsi per il nettare migliore, esprimendo l'intelligenza organizzativa dello sciame delle api.
Si raggiungerà la Valle della Caffarella, fino al Tempio di Dio Rediculo (detto anche cenotafio di Annia Regilla) dedicato al dio protettore di coloro (rediculi, dal latino "redire": ritornare) che ritornavano a Roma dopo essere stati a lungo lontani.
Si concluderà la passeggiata visitando la mostra della scultrice londinese Jill Rock, "PSYCHOGEOGRAPHICAL WANDERINGS IN THE CAFFARELLA", organizzata da studio.ra, in collaborazione con l'Ente Parco Nazionale Appia Antica.
https://www.1fmediaproject.net/2013/05/07/photogallery-jill-rock-studio-ra-psychogeographical-wanderings-in-the-caffarella-rome/
http://it.wikipedia.org/wiki/Cenotafio_di_Annia_Regilla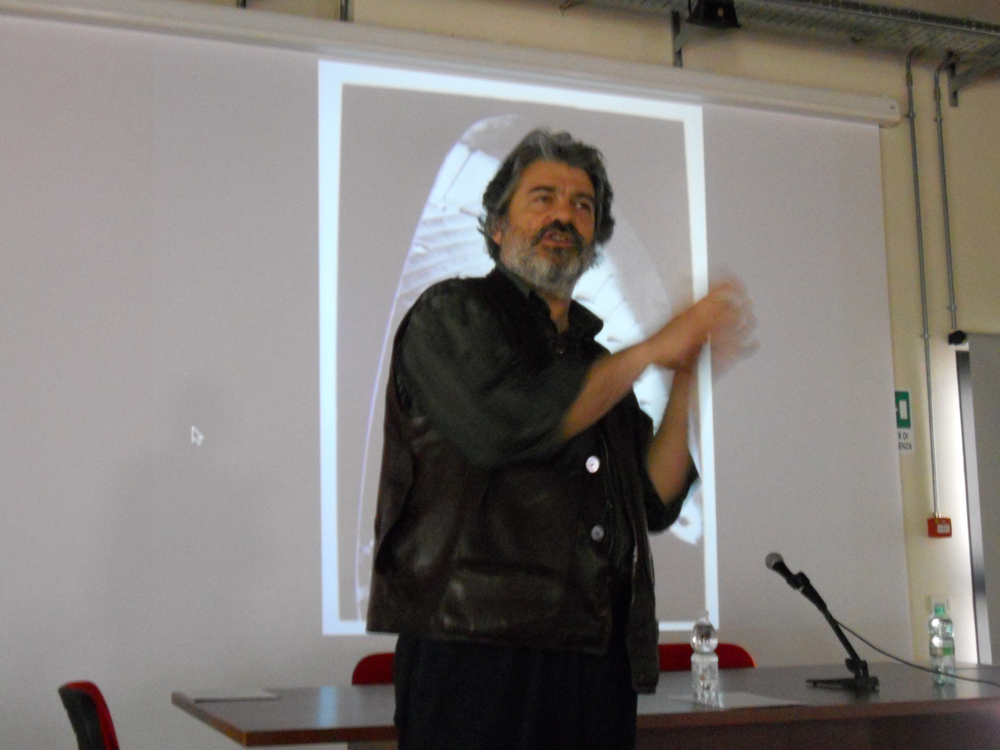 Altre informazioni e link correlati:
Fondazione Archivio Capogrossi
http://www.fondazionearchiviocapogrossi.it/fondazione-capogrossi.asp

Nel 2012 è uscito il volume
Giuseppe Capogrossi. Catalogo ragionato. Tomo primo 1920 ­ 1949
Guglielmo Capogrossi, Francesca Romana Morelli (a cura di)
Skira 2012. Prezzo di copertina € 160,00.
Position the cursor on the images to view captions, click on images to enlarge them. 

Posizionare il cursore sulle immagini per leggere le didascalie; cliccare sulle immagini per ingrandirle.