EVERYWHERE BUT NOW – 4th THESSALONIKI BIENNALE OF CONTEMPORARY ART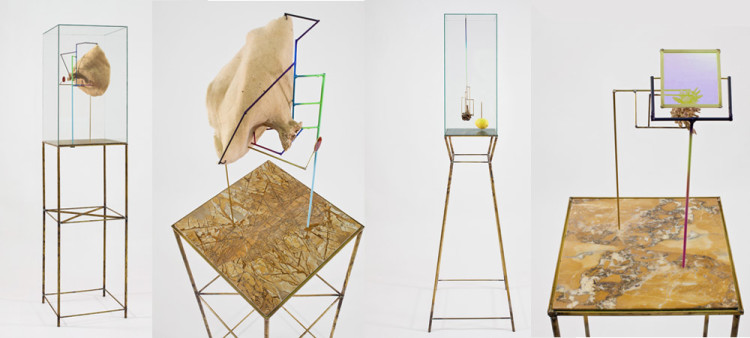 EVERYWHERE BUT NOW
4th Thessaloniki Biennale of Contemporary Art
September 18, 2013- January 31, 2014
The Mediterranean sea, as a geographical space, in which the current cultural and social reality is researched and studied, although yet vague and still extremely interesting due to the constant dramatic changes in recent years, with its traditional elements along with influence and impact of the global model indicated, will be again this year's thematic of the 4th Thessaloniki Biennale of Contemporary Art, under the general title "Old Intersections-Make it New".
"Everywhere but Now" is the title given to the Central Exhibition by Αdelina von Fürstenberg the Chief Curator of the 4thThessaloniki Biennale of Contemporary Art, Independent Curator and Film Producer, President  of the NGO ART for The World.
Over 50 artists from 25 countries – from Brazil and Cuba to Iran and India, as well as many Mediterranean countries, including 13 artists from Greece – will present their works, using all media such as paintings, sculptures, photography, video installations, films and performances.
Αdelina von Fürstenberg's comments on the exhibition title: "Everywhere but Now closely relates the question of space of different genius loci in the Mediterranean area with the question of time of creation in our contemporary world. It's in fact, Ernst Jungers's Hic et nunc that in the "Treaty of Rebel" describes the rebel as an independent and free man of action, very similar to the artist's condition. Everywhere but Now broadens also the concept of hic and nunc by giving a wider significant: a vision that adheres to the ideals of existentialism and recognizes man's fragility in his condition over: the Being there, Dasein of Heidegger. In addition, we can perceive in the title the fundamental character of Dasein as Being-in-the-world, in taking the world as horizon of the project."
Participating artists and filmmakers: Marina Abramovic, Ghada Amer, John Armleder, Maja Bajević, Bill Balaskas, Lenora de Barros, Beforelight, Jacques Berthet, Nigol Bezjian, Mohamed Bourouissa, Marie Bovo, David Casini, Sheba Chhachhi, Claire Fontaine, Jordi Colomer, Marta Dell'Angelo, Desertmed Collective, Haris Epaminonda, Inci Eviner, Ymane Fakhir, Parastou Forouhar, Apostolos Georgiou, Khaled Jarrar, Hüseyin Karabey, Gülsün Karamustafa, Iseult Labote, Ange Leccia, Los Carpinteros, DeAnna Maganias, Marcello Maloberti, Miltos Manetas, Mark Mangion, Liliana Moro, Adrian Paci, Rosana Palazyan, Jafar Panahi, Maria Papadimitriou, Dan & Lia Perjovschi, Paris Petridis, Ivan Petrović, Khalil Rabah, Philip Rantzer, Zineb Sedira, Veronica Smirnoff, Priscilla Tea, Panos Tsagaris, Maria Tsagkari, Gal Weinstein, Peter Wüthrich, Raed Yassin, Yiorgis Yerolymbos, Vasilis Zografos.