SHARJAH BIENNIAL 2011 – UAE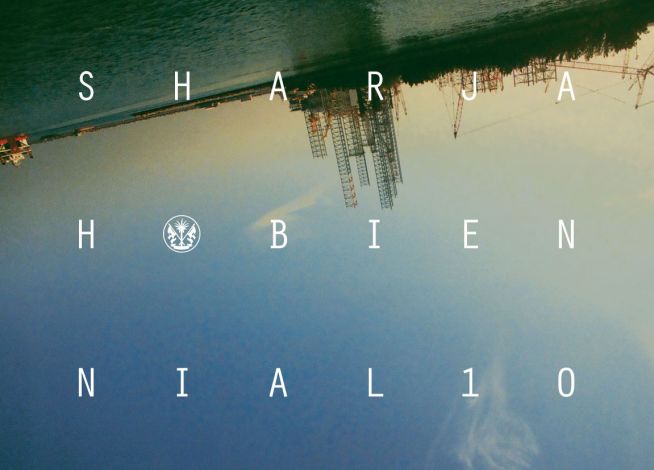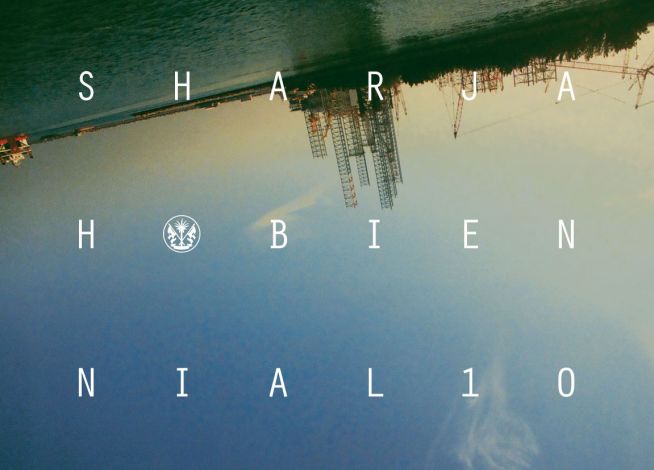 SHARJAH ART FOUNDATION
March 16 – May 16, 2011
WWW.SHARJAHART.ORG
What's happen with Sharjah Biennale 2011? | Art Kuwait
http://www.artkuwait.org/2011/05/whats-happen-with-sharjah-biennale-2011.html#more
..)(..
SHARJAH ART FOUNDATION Announces Winners of Sharjah Biennial 10 Prize: Trisha Donnelly, Imran Qureshi, Rania Stephan, Rayyane Tabet, and Jalal Toufic Prize Release
Sharjah Biennial 10: Plot for a Biennial presents major new work across disciplines of Visual Arts, Film, Music, Performance and Publications over the course of the Biennial's eight-week run. The 10th edition of the Sharjah Biennial is curated by Suzanne Cotter and Rasha Salti, in association with Haig Aivazian, and is organized by the Sharjah Art Foundation.
Announces Sharjah Biennial 10 Program
Marking its 10th Anniversary, the Sharjah Biennial is undertaking the most ambitious program to date with more artists participating and creating new work, commissioned films, music, performance, talks and publications "Plot for a Biennial" is curated by Suzanne Cotter and Rasha Salti in association with Haig Aivazian
Sharjah, United Arab Emirates (UAE), February 1, 2011 — The Sharjah Art Foundation announces the programs of Sharjah Biennial 10, Plot for a Biennial. Co- curated by Suzanne Cotter (Curator, Guggenheim Abu Dhabi Project) and Rasha Salti (Creative Director ArteEast), with Associate Curator Haig Aivazian (Chicago-based independent curator, artist and writer), Plot for a Biennial will feature more than 65 Sharjah Biennial Commissions as well as a broad selection of existing works across the disciplines over the course of its two-month run. One of the oldest contemporary arts initiatives in the Middle East, Sharjah Biennial 10 will commence with an official opening ceremony in the presence of H.H. Sheikh Dr. Sultan Bin Mohammed Al Qasimi, Member of the UAE Supreme Council and Ruler of Sharjah and H.H. Sheikha Hoor Al Qasimi, President of the Sharjah Art Foundation, along with Sharjah Art Foundation Director Jack Persekian.
Over the course of eight weeks, Plot for a Biennial will unfold in a multivalent presentation of works and programs spanning the disciplines of visual art, film, choreography, music, video and publishing. The 2011 Sharjah Biennial will feature works by artists and participants from across the globe for an international gathering of "plot" makers and visionaries. Sharjah Biennial Commissions, film premieres, and other intriguing works will be presented in a variety of venues across Sharjah, from new spaces created specially for Sharjah Biennial 10, to historic venues, city streets and the Sharjah Cricket Stadium. It will unfold along narratives—itineraries—scripted by the curators, architects and exhibition designers.
Sharjah Art Foundation President H.H. Sheikha Hoor Al Qasimi states "This year will mark nearly two decades of the Sharjah Biennial's work and, in many ways, will reflect the growing depth and diversity of Sharjah's social and cultural landscape. A great number of artists have chosen to visit the city and produce new work that has been inspired or guided, on a variety of levels, by their experiences and interactions within the context of Sharjah."
Director of the Sharjah Art Foundation, Jack Persekian states, "Since the first Sharjah Biennial in 1993, we have continued to experiment with ways to orchestrate an event that is capable of having reverberations on a variety of levels throughout the city of Sharjah and the international arts community. This year we have expanded on what has become a core feature of the Biennial, and now also that of the Sharjah Art Foundation, by commissioning and producing new work. Sharjah Biennial 10 will feature more commissions than any previous edition, many of which are ambitious in scale. We are now working with a much wider range of artists and practitioners including visual artists, as well as filmmakers, musicians, dancers, writers, editors and translators to create art works, short films, and publications that expand and elaborate on the 2011 biennial's themes of treason, trade and translation."
Sharjah Biennial 10 Program
The programs of the Sharjah Biennial's 10th edition extend through a range of artistic expression, and will include an extensive, multi-site exhibition, film screenings, live music, contemporary dance performances, public talks, as well as publications.
Exhibition
Sharjah Biennial 10 will present an extensive, multi-site exhibition of visual art featuring works in various media including painting, drawing, etching, photography, sculpture, mixed media, installation, and site-specific work. Drawing inspiration from the curators' conceptual framework Plot for a Biennial, the exhibition will unfold in intriguing venues across the heart of Sharjah, including notable landmarks of Emirati architecture, Sharjah's historic Cricket Stadium, traditional houses once abandoned and later converted into contemporary art spaces, as well as new temporary structures designed especially for Sharjah Biennial 10. Newly designed spaces will host works by Alfredo Jaar, Emily Jacir, and Ramin Haerizadeh; while publicly sited works by artists such as Jumana Emil Abboud, Judith Barry, and, Joana Hadjithomas and Khalil Joreige, will be presented in the vicinity of the Sharjah Art Museum and the Heritage Area. Many site-specific commissions will be located in other traditional structures including work by Rosalind Nashashibi, Walid Sadek,and a series of new paintings by Imran Qureshi. Artists presenting work in the Exhibition are: Jumana Emil Abboud, Youssef Abdelké, Ebtisam Abdulaziz, Adel Abidin, Atfal Ahdath, Hala Al-Ani, Abdullah Al Saadi, Ziad Antar, Doug Ashford, Mouna Atassi, Vartan Avakian, Yto Barrada, Judith Barry, Shumon Basar and Eyal Weizman and Jane and Louise Wilson, Bahar Behbahani, Mustapha Benfodil, Alexis Bhagat and Lize Mogel, Anna Boghiguian, Ammar Bouras, Dan Brault, Sophie Calle, Camp (Shaina Anand and Ashok Sukumaran), Guillaume Cassar, Marie-Hélène Cauvin, Jem Cohen (with Luc Sante), Ziad Dalloul, Raffie Davtian, Decolonizing Architecture Art Residency, Trisha Donnelly, Harun Farocki and Andrei Ujică, Simone Fattal, Mariam Ghani, Ahmed Ghossein, Hans Haacke, Joana Hadjithomas and Khalil Joreige, Ramin Haerizadeh, Rokni Haerizadeh, Gilbert Hage, Khalid Hourani, Richard Ibghy and Marilou Lemmens, Hatem Imam, Alfredo Jaar, Emily Jacir, Amar Kanwar, Aisha Khalid, Bouchra Khalili, Mark Lombardi, Alexander Markov, Josephine Meckseper, Shohreh Mehran, Julia Meltzer and David Thorne, Almagul Menlibayeva, Naeem Mohaiemen, Bahman Mohassess, Tom Molloy, Houman Mortazavi, Fateh Moudarres, Jean-Luc Moulène, Rosalind Nashashibi, Melik Ohanian, Imran Qureshi, Walid Raad, Khalil Rabah, Walid Sadek, Hrair Sarkissian, Matt Saunders, Samir Sayegh, Kamran Shirdel, Slavs and Tatars, Rania Stephan, Rayyane Tabet, Jorge Tacla, Jalal Toufic, Apichatpong Weerasethakul, Raed Yassin, Elias Zayat, Artur Żmijewski.
Talks, Lectures, and Additional Events
Among the additional opening week events will be 79.89.09, a lecture by Eurasia-based collective Slavs and Tatars that focuses on the 1979 Iranian Revolution and Poland's Solidarnosc of the 1980s, also the subject of their large-scale multi-media installation. Also offered will be Untimely Collaboration, a seminar with Jalal Toufic, Walid Raad and Omar Berrada. Artist Rayyane Tabet will guide a visit to the historic Sharjah Cricket Stadium to view the one-night installation of a cricket pitch protector as part of a three-part project, Home on Neutral Ground. Also included is a panel on Translation and Treason organized by the Department of Arabic & Translation Studies, American University of Sharjah.
More About the Sharjah Biennial:
One of the oldest contemporary arts initiatives in the Middle East, the Sharjah Biennial has formed cultural bridges between artists, art institutions and organizations locally, regionally and internationally. The eight-week biennial, established in 1993, consists of various components from its primary exhibition to film, music, performance, lectures and workshops for students and families. In 2009, the 9th edition of the Sharjah Biennial received nearly 75,000 visitors including curators, art critics, artists, arts organizations, museum groups, students, collectors and art aficionados from both the UAE and abroad.
About the Sharjah Art Foundation:
Sharjah Art Foundation supports the flourishing arts environment in the Gulf by nurturing artistic opportunities and actively pursuing both a regional and international program of cultural collaboration and exchange.
Sharjah Art Foundation builds on the pioneering role the Emirate of Sharjah has played in the artistic and cultural development of the Gulf region. Inspired by the cross- fertilisation and rich cultural diversity of the Emirates, the Foundation provides both national and international leadership in the production and presentation of contemporary visual arts. Recognising the central and distinctive contribution that art makes to society, the Sharjah Art Foundation cultivates a spirit of research, experimentation and excellence while acting as a catalyst for collaboration and exchange within the Middle East and beyond.
Established in 2009 to carry forth the mission of the Sharjah Biennial, the Sharjah Art Foundation continues to provide support to the Sharjah Biennial alongside various initiatives and programs for continuous, year-round support of arts and culture in the MENASA region and beyond. The many programs of the Sharjah Art Foundation include: the March Meeting, an annual gathering of institutions, art professionals and global artists involved in the production and dissemination of art in the MENASA region (March 13 – 15); Sharjah Biennial, an eight-week presentation of visual art, film, performance, video, publication, and special programs; Sharjah Biennial Prize, award granted to artist(s)/participant(s) selected by a jury of distinguished members; Production Program, established to provide direct support to artists for the production of art as well as funding to art practitioners for projects, research, publications and film; Artists' Residencies, dedicated programs designed to encourage artists to explore their relationships with the UAE and the region; and various initiatives in Education and Participation, designed to broaden local audiences and to foster various ongoing collaborations with regional educational and cultural institutions.
Opening wednesday march 15, 2011
Different venues
Sharjah – Emirati Arabi Uniti
For more information on the Sharjah Art Foundation and the Sharjah Biennial, please visit www.sharjahart.org.