EXHIBITS & PUBLICATION: LORA REYNOLDS GALLERY, TEXAS + CADVC, BALTIMORE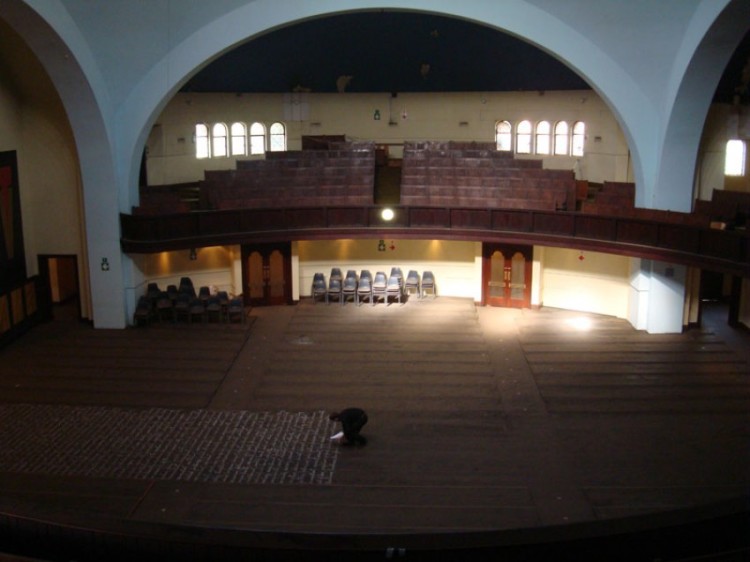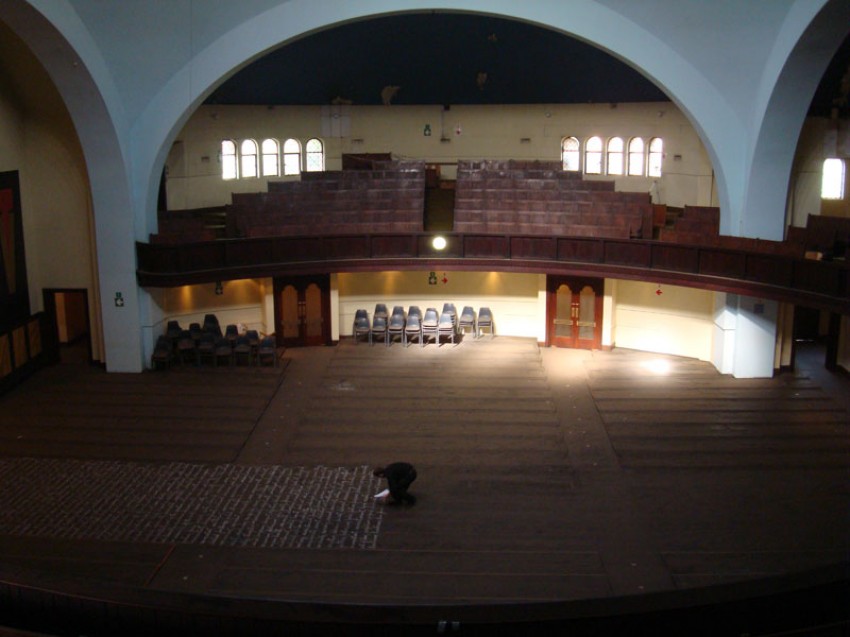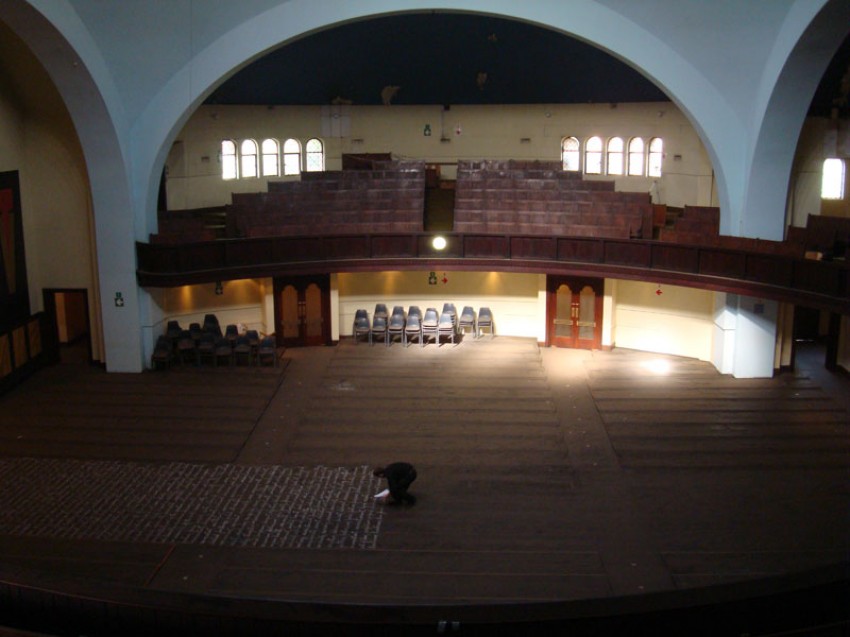 "I learnt all the words worthy of the court of blood
So that I could break the rule.
I learnt all the words and broke them up
To make a single word: Homeland".
Mahmoud Darwish, excerpt from I come from there.
The work relates to the various and complex historic interrelations and contemporary analogies that exists between Apartheid South Africa and the State of Israel. It is based on various sources, chiefly two well-written texts titled Worlds apart and Brothers in arms – Israel's secret pact with Pretoria by Chris McGreal, published in The Guardian in 2006, echoed by Idith Zertal's "Lords of the Land" (2007). It is staged in the abandoned Great Synagogue of Wolmarans Street in Johannesburg, built in the late 19th century along the designs of the Haggia Sofia Church, an icon of Byzantium.
I am reminded of the passages in Edward Said's book Freud and the Non-European where he suggests that Jews and Palestinians might find commonality in their shared history of exile and dispossession, and that diaspora could become the basis of a common polity in the Middle East. Diaspora, homeland and bantustan, occupied territories, abandonment, stateless, refugees, exiles, expatriates and immigrants… Considering what seem at the crossing of terminology and topology, where lies and viewpoints often serves as self-deluding wordplays, the intervention is intended as a proof by contradiction, an apagogical argument taking the form of a list of synonyms of synonyms spanning from the word "dispossession". Using white chalk, I wrote that Reductio ad absurdum on the dark wooden floor of the deserted Synagogue, as a prayer to an abandoned authority, or a call to forsaken good-sense and forlorn sound judgment.
If a house of religion is a place where one faces one's truth, an abandoned house of religion is perhaps a place where one confronts one's abandoned truth.
Out of Place (group show)
Artists: Yael Bartana, Oded Hirsch, Tom Molloy, Nida Sinnokrot, Jan Tichy, Eric van Hove.
Lora Reynolds gallery, Austin, Texas, USA (www.lorareynolds.com)
Phone: +1 (512) 215 4965
Dates: January 15th to March 5th 2011
Curated by Noah Simblist.
+
Where Do We Migrate To? (group show)
Artists: Acconci Studio, Svetlana Boym, Blane De St. Croix, Lara Dhondt, Brendan Fernandes, Claire Fontaine, Nicole Franchy, Andrea Geyer, Isolla & Norzi, Kimsooja, Pedro Lasch, Adrian Piper, Raqs Media Collective, Société Réaliste, Julika Rudelius, Xaviera Simmons, Fereshteh Toosi, Philippe Vandenberg, Eric van Hove.
Center for Art, Design and Visual Culture, Baltimore, Maryland, USA (www.umbc.edu/cadvc/)
Phone: +1 (410) 455 3188
Dates: March 17th to May 1sh 2011
Curated by Niels Van Tomme.
+
Exonymie (publication)
Edited by L'iselp/Brussels, Eric van Hove and Nina Støttrup Larsen.
Design by Nina Støttrup Larsen. Printed by Robstolk, Amsterdam, NL
Published by L'iselp, Institute supérieur pour l'étude du langage plastiques, Boulevard de Waterloo, 31 B-1000 Brussels, BE (www.iselp.be)
Eric van Hove – artist
www.transcri.be