OPUS&LIGHT, NELLO TEODORI-INSTALLATION | SPOLETO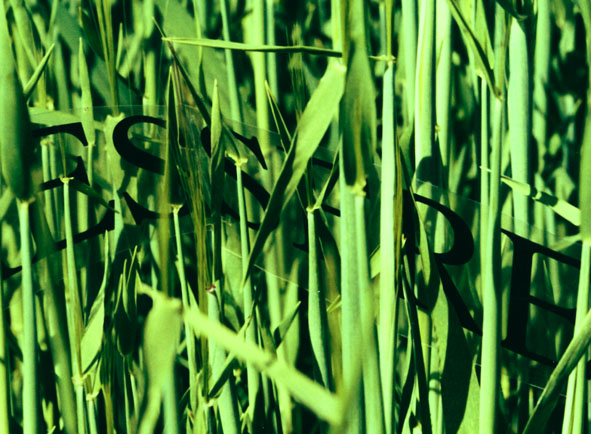 NELLO TEODORI – INSTALLATION
"Opus&Light"
Chiesetta MADONNA del POZZO
From 18 May to 22 June 2011
Porta Monterone, Spoleto (Italy)

Curated by STUDIO A'87; whit the patronage of Assessorato alla Cultura del Comune di Spoleto
"Per quanto grande possa essere  un artista non potrà'  mai essere più grande di un marchese"

The artist has created an environmental installation in the countryside of Gubbio in 1990. A sentence of OSCAR WILDE is printed on a transparent film. The thought-concept: the entire transparent film is immersed in the sea of green corn of spring. It 's a fleeting and pungent  thought that gives life and movement to the grain of the Umbrian countryside in May. The placement of small photographs draws the scene of this work environment. The art installation, the solution poetic contrast with the bitter irony of the great Irish poet.
Nello Teodori was born in Gualdo Tadino. Artist and architect, was invited to the Venice Biennale in 1993 (Open '93), to that of 1999 (Draft Oreste Biennale) and to the Quadrennial in Rome "Italy 1950-1990: Last Generation" in 1996. He has taught as a professor at the Academy of Fine Arts and the Faculty of Letters and Philosophy of Perugia. Lives and works in Milan and in Umbria.
The project "Opus & Light", curated by STUDIO A'87, presents works by individual artists in the space of the church of Our Lady of Miracles or Pozzo di Porta Monterone in Spoleto at the south entrance of the Medieval City. Installation of a work in comparison with the specificity of place, decorated with a fresco cycle that encompasses an entire century in the history of Italian painting (1493 – 1600).
Open all day, the work is visible day and night!
..)(..
Installazione di NELLO TEODORI
"Opus&Light"
18 Maggio / 22 giugno 2011
Chiesetta MADONNA del POZZO
Porta Monterone, SPOLETO
A cura dello STUDIO A'87; con il patrocinio dell'Assessorato alla Cultura del Comune di Spoleto.
"Per quanto grande possa essere un artista non potrà mai essere più grande di un marchese"
Il lavoro documenta un'installazione ambientale realizzata dall'autore nelle campagne di Gubbio nel 1990. La frase, una citazione da OSCAR WILDE, è stampata su una pellicola trasparente. Il pensiero-concetto: l'intera pellicola trasparente, è immerso in superficie o in apnea nel mare verde del grano di Primavera. E' un lavoro senza inerzia, liberato nel tempo e nello spazio, un pensiero evanescente e pungente consegnato al vento primaverile che dà vita e movimento alle messi delle campagne umbre nel mese di maggio. La collocazione delle piccole immagini fotografiche, in sequenza orizzontale e su più piani in profondità, disegnano la scena prospettica di questo lavoro ambientale. L'installazione artistica, la sua soluzione poetica contrastano con l'ironia tagliente del grande poeta irlandese.
Nello Teodori è nato a Gualdo Tadino. Artista e architetto si afferma sulla scena artistica dell'arte italiana all'inizio degli anni '90. E' stato invitato alla Biennale di Venezia del 1993 (Aperto '93), a quella del 1999 (Progetti Oreste alla Biennale) e alla Quadriennale di Roma "Italia 1950-1990: Ultime Generazioni" nel 1996. Ha svolto attività didattica come docente all'Accademia di Belle Arti e alla Facoltà di lettere e Filosofia di Perugia. Vive e lavora in Umbria e a Milano.
Il progetto " Opus & Light ", a cura di STUDIO A'87, prevede interventi di singoli artisti nello spazio della chiesetta Madonna del Pozzo o dei Miracoli di Porta Monterone a Spoleto all'ingresso sud della Città medievale. Installazione di un'opera a confronto con la specificità del luogo, impreziosito da un ciclo di affreschi che racchiude in sé un intero secolo della storia della pittura italiana (1493 – 1600).
"Energia vitale dell'acqua sorgente del Pozzo ed energia misteriosa dell'Arte, alimentate dalla Luce divina ed eterna, opera dell'Altissimo, verticalità che unisce materia e spirito … una tenue luce rende tutto visibile a viaggiatori e passanti, giorno e notte".
Orario continuato, l'opera è visibile giorno e notte!