ZAHA HADID: FORM IN MOTION – PHYLADELPHIA MUSEUM OF ART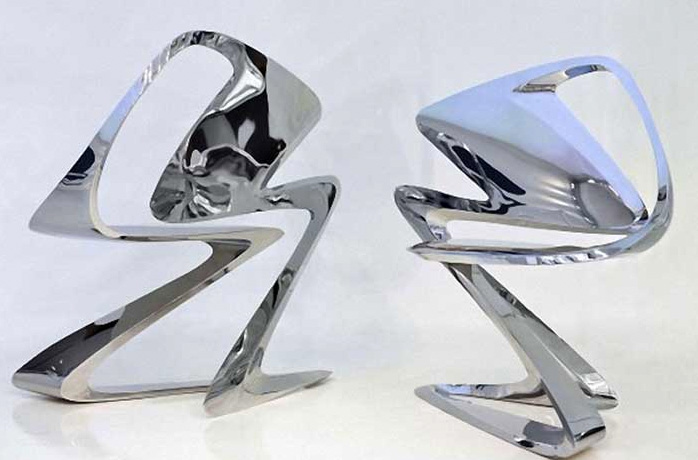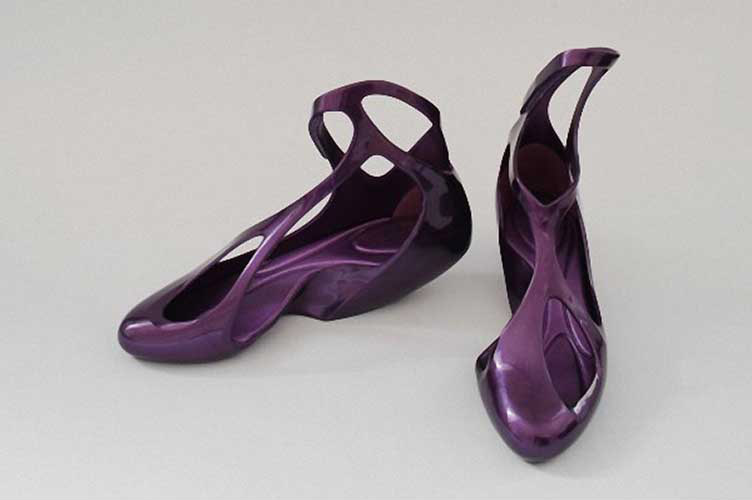 Installation Design by Zaha Hadid Creates Dynamic Setting for Exhibition of Her Recent Product Designs
Zaha Hadid: Form in Motion
(September 17, 2011 – March 25, 2012)
Philadelphia Museum of Art

Zaha Hadid, one of the most innovative architects of the twenty-first century and the first woman to receive the renowned Pritzker Architecture Prize in 2004, has advanced the language of contemporary architecture and design, exploring complex fluid geometries and using cutting-edge digital design and fabrication technologies.  For Zaha Hadid: Form in Motion (September 17, 2011 to March 25, 2012), Hadid will create an all-encompassing environment to display examples of the furniture, objects, and footwear she has designed in recent years as well as the prototype for her Z-Car I (2005).  This exhibition will be the first in this country to feature Hadid's product designs in a setting of her own creation. On November 19, Zaha Hadid will be honored with the Design Excellence Award given by Collab, a volunteer committee of design professionals and enthusiasts supporting the modern and contemporary design collection at the Museum.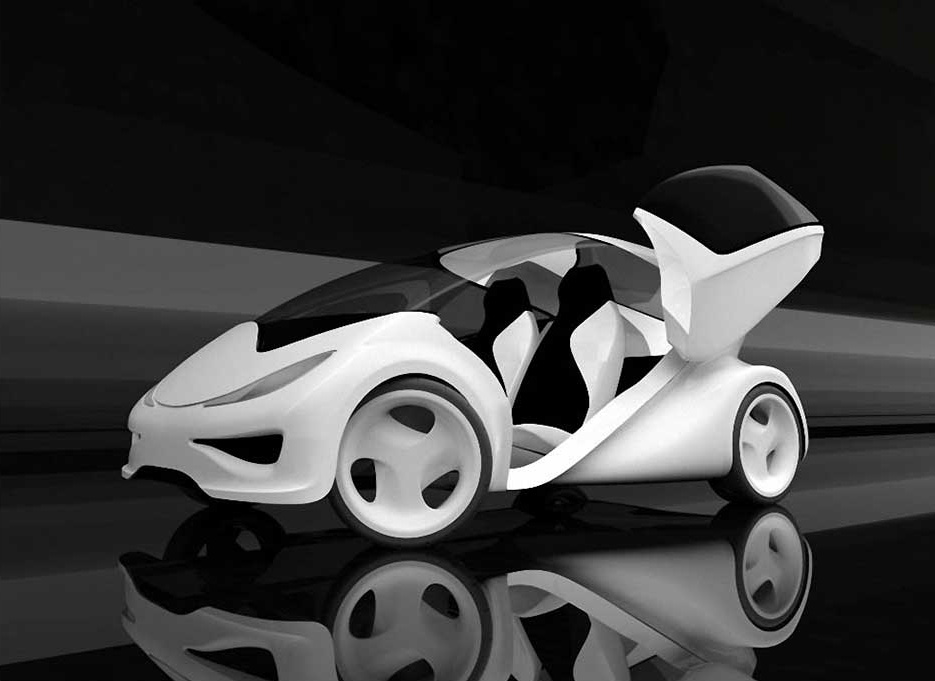 "As an architect, Zaha Hadid has challenged many perceived ideas in the field of architecture and design, exploring and exploiting new technologies in the service of creating a new language of space and structure," said Timothy Rub, The George D. Widener Director and Chief Executive Officer of the Philadelphia Museum of Art. "We are delighted that she has created for us an installation design that provides a dynamic setting for the presentation of her recent designs and will both challenge and delight our visitors."
Combining architecture and design, Zaha Hadid: Form in Motion will display an undulating environment of finished polystyrene and vinyl structures based on curvilinear geometries. Exploiting a formal language of fluid movement, Hadid's exhibition design emphasizes the continuous nature of her work, and how the fields of architecture, urbanism, and design are closely interrelated in her practice.
"Hadid envisions the gallery as an active element in the display of her own designs, and will create an immersive environment from top to bottom," said Kathryn Bloom Hiesinger, Curator of European Decorative Arts after 1700. "She is interested in the interface between architecture, landscape, and geology, and explores the intersection of these elements with a spatial composition that ebbs and flows in wave-like movements, manipulating the viewer's understanding of space with constantly shifting perspectives."
Sleekly curving sofas, tables, and chairs made of materials ranging from steel and aluminum to polyurethane will inhabit the gallery, while jewelry, shoes, and tableware installed together in small groups along a rippling wall represent the wide variety of new and unusual shapes Hadid has introduced into the language of design. The Mesa Table is supported by branching, lofted connectors, more void than solid, while a table made of polished aluminum appears to hover close to the floor supported only by the same invisible forces that generate the craters on its surface. The striated video wall, sinuous floor and wall graphics will transform the gallery and its contents into a singular, fluid, dynamic composition.
Some works are disguised as micro-architecture, such as the Coffee & Tea Set (1997), nearly unidentifiable as a set of containers for tea, coffee, milk, and sugar. Others, including WMF Flatware and Crevasse Vases, are more transparent in function. Among the highlights are a collection of Swarovski crystal-encrusted necklaces and bracelets, and spiraling, strappy shoes made for Lacoste and Melissa. Hadid's three-wheeled Z-Car I, an aerodynamic prototype mimicking several of Hadid's sculptural forms, will be on view in the Perelman Atrium.
In the nearby Collab Gallery, also located in the Perelman Building and named in recognition of a leadership gift from Lisa Roberts and David Seltzer, a selection of works of contemporary design from the Museum's collection will be on view. Collab: Four Decades of Giving commemorates the 40th anniversary of this support group and the many contributions it has made to the Museum's collections of modern and contemporary design.
About Zaha Hadid:
Zaha Hadid, founding director of Zaha Hadid Architects, has more than 30 years of revolutionary experimentation and research in the interrelated fields of urbanism, architecture and design. Born in Baghdad, Iraq, in 1950, Zaha Hadid studied in Lebanon, Switzerland, and in England. Today, Hadid, a British citizen, is based in London and works on projects throughout the world.
Recently completed projects include the Guangzhou Opera House in China; MAXXI: National Museum of 21st Century Art in Rome; and the Riverside Museum of Transport in Glasgow. Currently, Hadid and her firm are working on a multitude of projects including the Aquatics Centre for the London 2012 Olympic Games.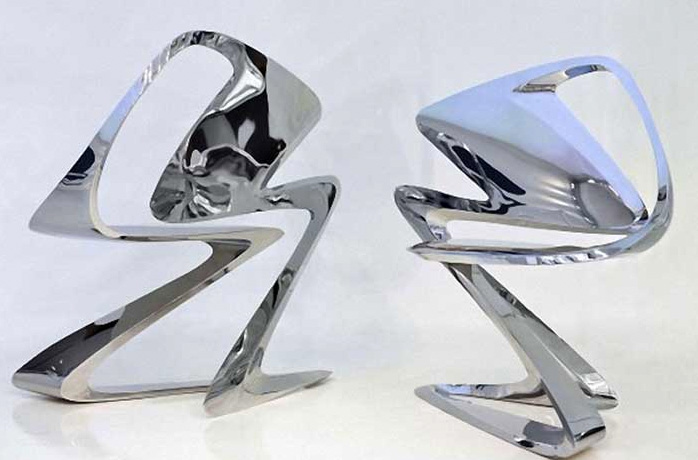 Design Excellence Award:
In conjunction with Zaha Hadid: Form in Motion, Collab will present the 2011 Design Excellence Award to Zaha Hadid on the evening of November 19, 2011. The Design Excellence Award honors a renowned designer or manufacturer who has enriched the world with his or her unique creative vision. The award ceremony will take place in the Philadelphia Museum of Art's Van Pelt Auditorium, and will include an illustrated lecture by Ms. Hadid.
Student Design Competition:
Since 1993, Collab's Student Design Competition has challenged area college students studying architecture and industrial design to be inspired by themes closely associated with the annual Design Excellence Award winner and corresponding exhibition. The 2011 challenge in conjunction with Zaha Hadid: Form in Motion is to design a piece of luggage, or an "Overnight Bag" for international travel.
The judges, prominent figures in the commercial and academic design world, will review the submissions and select the winners in a day-long review at the Philadelphia Museum of Art on November 14, 2011. The top three winners receive monetary awards and their work will be featured on the Museum website.
The Philadelphia Museum of Art is among the largest art museums in the United States, showcasing more than 2,000 years of exceptional human creativity in masterpieces of painting, sculpture, works on paper, decorative arts and architectural settings from Asia, Europe, Latin America, and the United States. An exciting addition is the newly renovated and expanded Perelman Building, which opened its doors in September 2007 with five new exhibition spaces, a soaring skylit galleria, and a café overlooking a landscaped terrace. The Museum offers a wide variety of enriching activities, including programs for children and families, lectures, concerts and films.
For additional information, contact the Communications Department of the Philadelphia Museum of Art at (215) 684-7860. The Philadelphia Museum of Art is located on the Benjamin Franklin Parkway at 26th Street. For general information, call (215) 763-8100 or visit the Museum's website at www.philamuseum.org.