MATARAZZO, PERINO AND VELE – VIDEO SU CARTA, ARTECINEMA – NAPLE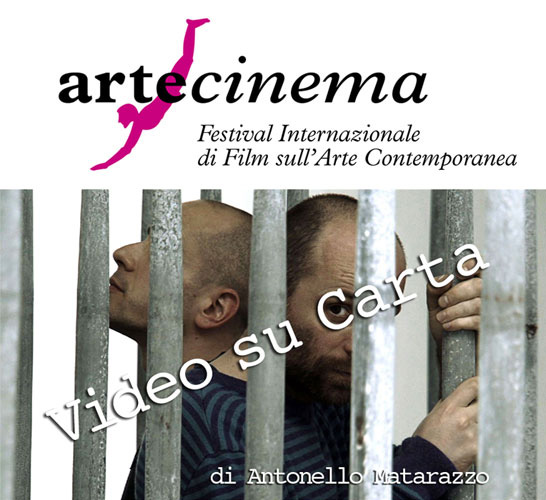 artecinema |  ARTE E DINTORNI
TEATRO AUGUSTEO
Piazzetta Duca d'Aosta, 263 – Napoli
proiezione: Venerdì 14 ott. ore 21.15
Video su Carta is a voyage into the imagination of Perino & Vele in search of the creative impulses which spark the production of these two artists – more of a prelude to their work than a presentation. Three authors, artist-director Antonello Matarazzo and Perino and Vele in a comparison of two visions in which the peculiarities of audiovisual technology and papier-mâché come into contact, contrast and harmonise in a continuous dialogue which leads to an infinite series of possibilities.
Video su Carta è un viaggio nell'immaginario di Perino & Vele, alla ricerca del movente creativo della loro produzione. Un preludio piuttosto che una presentazione dell'opera.
Tre autori, due visioni a confronto, quella di un pittore-regista, Antonello Matarazzo, e quella di Perino e Vele, in cui la peculiarità della tecnologia audiovisiva e la tecnica della cartapesta si incontrano, si urtano e si armonizzano in un dialogo incessante dal quale scaturiscono infinite possibilità.
VIDEO SU CARTA (Italia, 20011, 18')
REGIA: Antonello Matarazzo
FOTOGRAFIA: Antonello Carbone, Antonello Matarazzo
MONTAGGIO: Antonello Matarazzo
MUSICA: Ilario Pastore
PRODUZIONE: © Antonello Matarazzo
info
TRISORIO Associazione Culturale
Riviera di Chiaia 215 – 80121 Napoli
Tel/fax +39.081 414306
e-mail info@artecinema.com
Centralino Teatro Augusteo
+39 081 414243
+39 081 405660