2012 WHITNEY BIENNIAL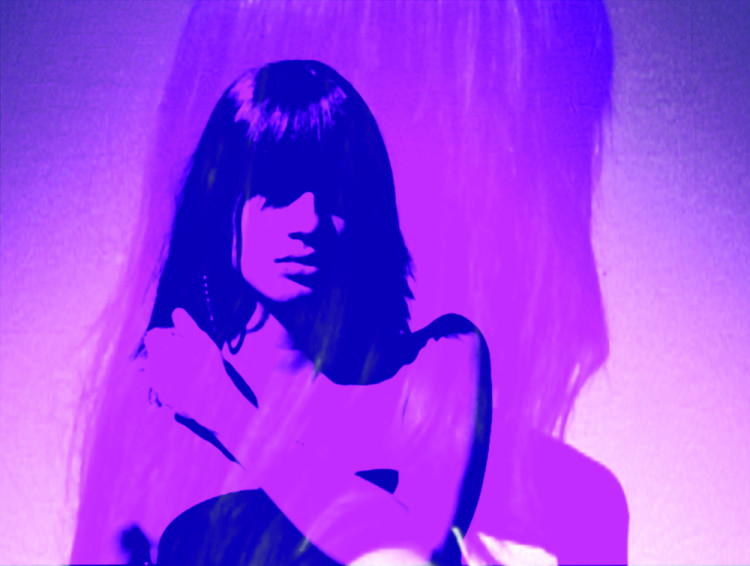 Whitney Biennial 2012
Through May 27
Portions of the exhibition and some programs continue through June 10.
For dates, times, and further information, please go to whitney.org.

NEW YORK, February 1, 2012 – Sculpture, painting, installations, and photography—as well as dance, theater, music, and film—will fill the galleries of the Whitney Museum of American Art in the latest edition of the Whitney Biennial. With a roster of artists at all points in their careers—younger and older emerging artists, others at midcareer, and some who are wellestablished— the Biennial provides a look at the current state of contemporary art in America.
This is the seventy-sixth in the ongoing series of Biennials and Annuals presented by the Whitney since 1932, two years after the Museum was founded.
The 2012 Biennial takes over most of the Whitney from March 1 through May 27, with portions of the exhibition and some programs continuing through June 10. The participating artists were selected by Elisabeth Sussman, Curator/Sondra Gilman Curator of Photography at the Whitney, and Jay Sanders, a freelance curator and writer who has spent the past ten years working both in the gallery world and on independent curatorial projects. The process of researching and planning for the show began in early December 2010. Sussman and Sanders co-curated the Biennial's film program with Thomas Beard and Ed Halter, the co-founders of Light Industry, a venue for film and electronic art in Brooklyn.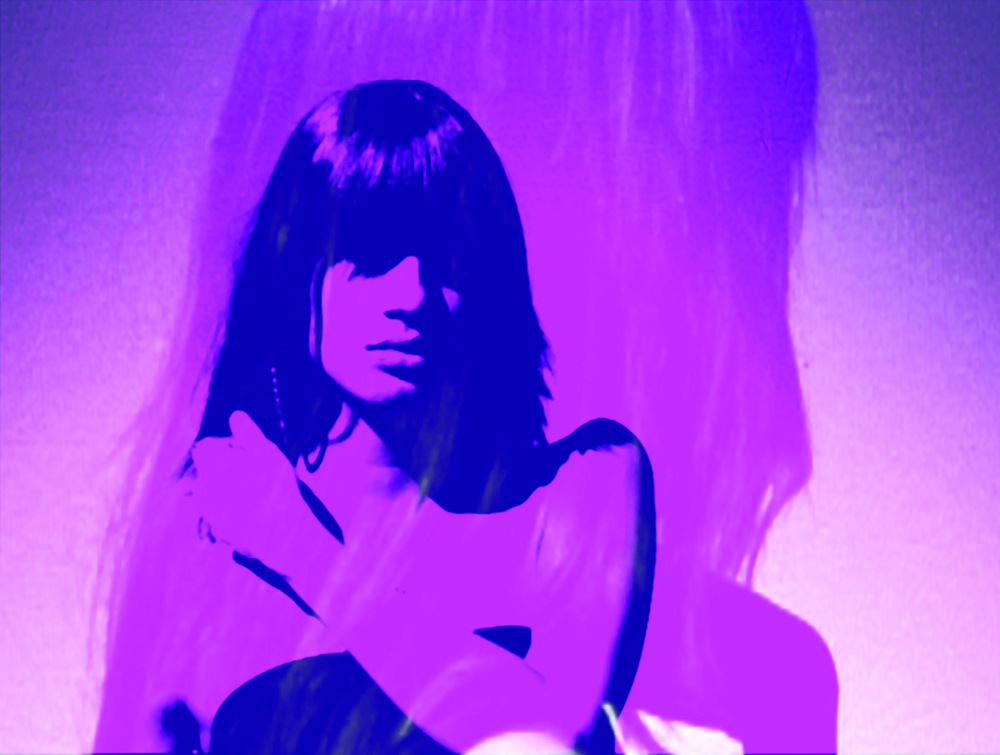 The Whitney's fourth-floor Emily Fisher Landau Galleries will become a dynamic 6,000-square foot performance space for music, dance, theater, and other events. This is the first Whitney Biennial in which nearly a full floor of the Museum has been given over to a changing season of performances, events, and residencies.
Curators Sussman and Sanders remarked: "Taking the pulse of the time through the immediate experience of art is what the Whitney Biennial is all about. It's important to us to present not only the visual arts, but also performance, film, and music. As curators, we had a shared notion of this expanded field of the arts that was one of the things that made it natural for us to work together. And while the performing artists in the show may fall into defined categories—dance or theater or the like—we think many of them have a lot of connecting points and dialogue with the visual arts—it's a discourse that's out there. What else did we discover? A number of artists are functioning as researchers and curators, drawing on the histories of art, design, dance, music, and technology. Artists are bringing other artists into their work—a form of free collage or reinvention that borrows from the culture at large as a way of rewriting the standard narratives and exposing more relevant hybrids. There is also the radical production of new forms, fabrication on a more modest scale. Artists are constantly redefining what an artist can be at this moment and this Biennial celebrates that fact."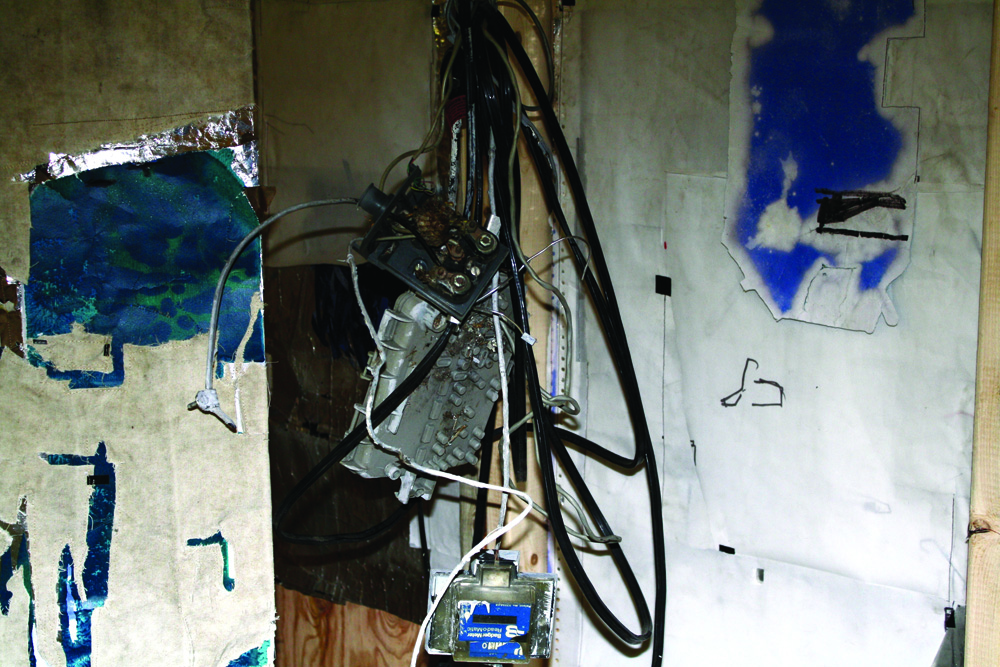 Donna De Salvo, the Whitney's Chief Curator and Deputy Director for Programs, commented: "Elisabeth and Jay have turned out to be a natural fit. Throughout many months of research, travel, and preparation for the exhibition, it has become clear that this is a collaboration in the truest sense of the word. Their curiosity and openness to a range of artistic approaches across disciplines will, we believe, result in a Biennial characterized by a sense of the immediate, but informed by the richness of what has come before."
The 2012 Biennial comprises work by fifty-one artists. Among them are painters Jutta Koether, Nicole Eisenman, and Andrew Masullo; sculptors Vincent Fecteau and Matt Hoyt; playwright and theater director Richard Maxwell; musicians Alicia Hall Moran and Jason Moran, as well as the rock band The Red Krayola; the choreographers Michael Clark and Sarah Michelson; installation artists Nick Mauss, Tom Thayer, and Michael E. Smith; filmmakers such as Kelly Reichardt, Thom Andersen, Matt Porterfield, Laura Poitras, and Michael Robinson; and photographers LaToya Ruby Frazier and Liz Deschenes. The complete list of Biennial artists follows, including dates and times of residencies, performances, screenings, and events.
Tickets & Membership
Tickets for the Biennial go on sale February 10 and may be purchased via whitney.org or in person at the Whitney, Wednesday through Sunday during gallery hours. All Biennial performances are free with Museum admission. Note: The Sarah Michelson and Michael Clark performances require special entry tickets (advance ticket booking is strongly suggested); all other events are first-come, first-served. Whitney members receive unlimited express admission to the Museum's galleries and film programs. To become a member, visit whitney.org/membership or call (212) 570-3641.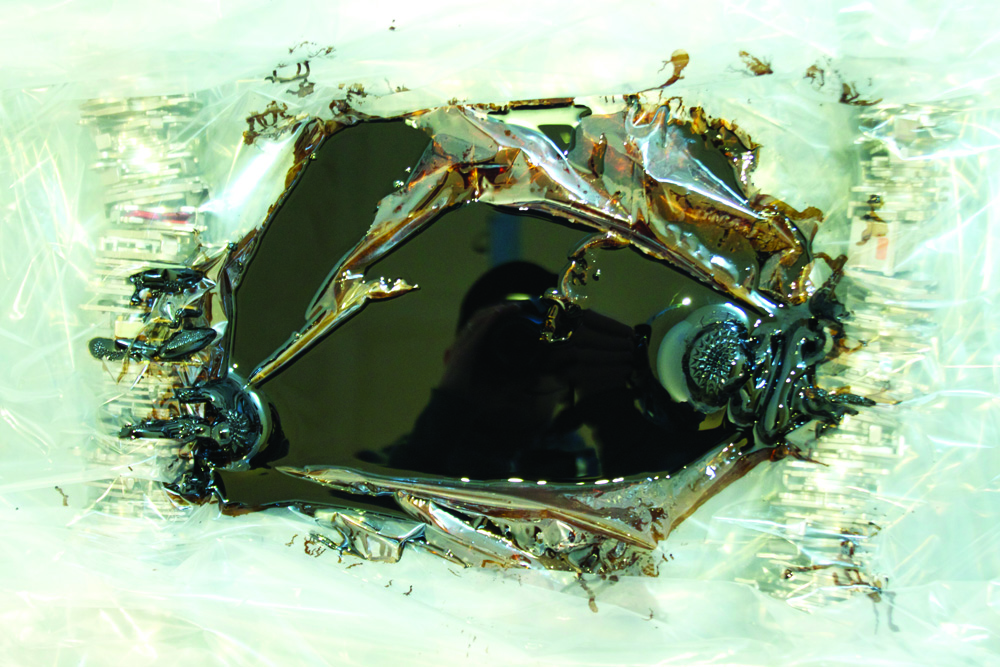 A Closer Look
The breakdown of boundaries between art forms is everywhere in evidence. Lutz Bacher's work involves an installation with a video projection and thousands of baseballs, framed pages from The Celestial Handbook, and a musical instrument made using a Yamaha organ and pipes. Collaborators Gisèle Vienne, Dennis Cooper, Stephen O'Malley, and Peter Rehberg are installing Vienne's animatronic puppet of a young boy that recites a dialogue written by Cooper.
German-born artist Kai Althoff is creating an installation, as well as performing in a play by Yair Oelbaum that will be presented during the third week of May. Moyra Davey's work includes a film and two series of photographs sent in the mail, complete with postage stamps and tape. Los Angeles-based performer/filmmaker Wu Tsang will screen the film WILDNESS (2012), documenting the convergence of two disparate cultures at an LA bar that serves as a social space for transgender Latinas, as well as creating an installation on the fourth floor that functions as a green room.
In addition to a series of photographs and sculptures, the New York-based artist K8 Hardy, whose work crosses many lines from film and photography to fashion (she created FashionFashion zine and co-founded the queer feminist art collective LTTR), will present a fullfledged fashion runway show on Sunday, May 20. In residence in the Museum's galleries from April 25 to 29, Richard Maxwell, the artistic director of New York City Players, will conduct open rehearsals toward a new play; Maxwell is currently collaborating with the Wooster Group on a compendium of early works by Eugene O'Neill at St. Ann's Warehouse.
Forrest Bess (1911-1977) was a painter/fisherman who exhibited his work in New York yet lived in poverty and isolation off the Gulf Coast of Texas. Bess developed elaborate theories about the uniting of the male and the female within his own body, and performed operations on his own genitals that turned him into a pseudo-hermaphrodite. In his lifetime, Bess wanted to exhibit his medical theories alongside his paintings, but his longtime dealer, Betty Parsons, always politely declined. For the Biennial, sculptor Robert Gober, working from Bess's letters, curates a room of paintings and archival materials that realizes Bess's wish. Gober recently curated the Charles Burchfield retrospective at the Whitney in 2010.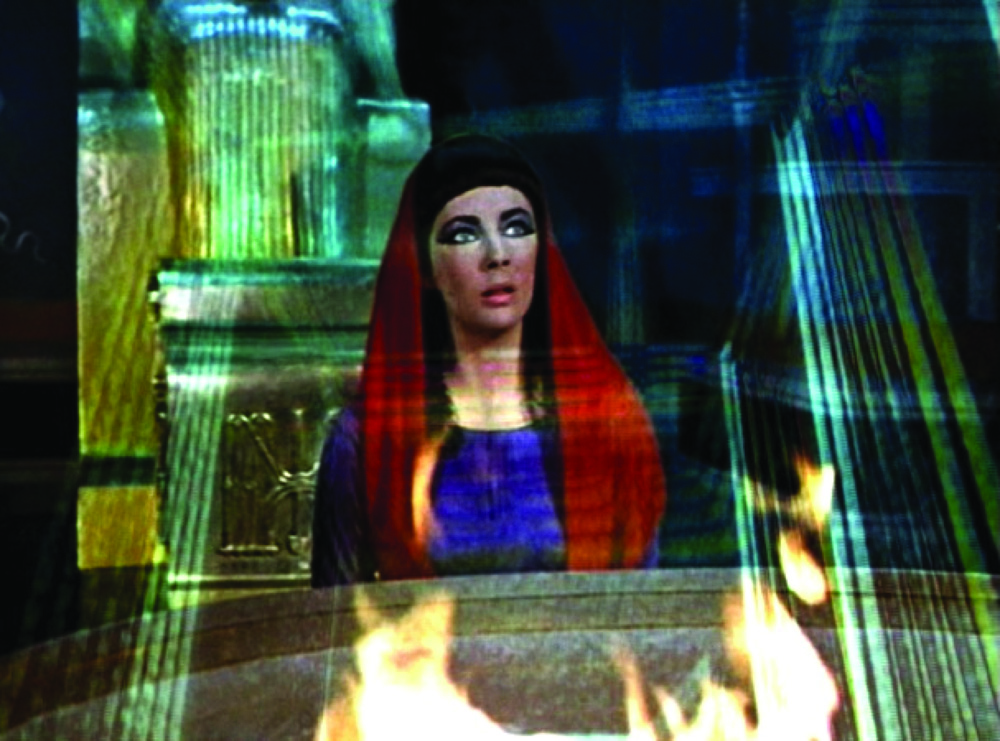 The young Detroit-based artist Kate Levant, who hosted a blood drive at Zach Feuer Gallery in 2009 and 2010, will be hanging a sculpture made of found and reworked materials, while Sam Lewitt, a graduate of the Whitney Independent Study Program, is doing a piece that involves magnetic liquid (ferrofluid) on the gallery floor. Nick Mauss is creating an installation where visitors enter a three-walled space covered in velvet tapestry, inspired by the antechamber designed for Guerlain by artist/stage designer/fashion illustrator/cultural force Christian Bérard; also on view will be a selection of works chosen by Mauss from the Whitney's collection.
Werner Herzog looks back in time at the etchings of the Dutch landscape painter and printmaker Hercules Segers (c.1589-c.1638) in a multi-media installation that includes projections of Segers's work and music by Ernst Reijeseger, who has also composed music for Herzog's films; excerpts are included from Herzog's own Ode to the Dawn of Man (2011), a film about the making of the music for his Cave of Forgotten Dreams (2011), winner of this year's award for Best Documentary from the New York Film Critics Circle. Lucy Raven will present a media work in the galleries along with a player piano that will play at certain times.
The choreographer Sarah Michelson has had work commissioned by BAM, PS 122, Walker Art Center, and the Lyon Opera Ballet, and was Associate Curator of Dance at The Kitchen.
Michelson's Biennial project—a site-specific work, commissioned by the Whitney, that has been conceived in direct response to the Whitney's Breuer building—involves live activation and scheduled performances as part of a daily residency at the Museum from March 1 to 11.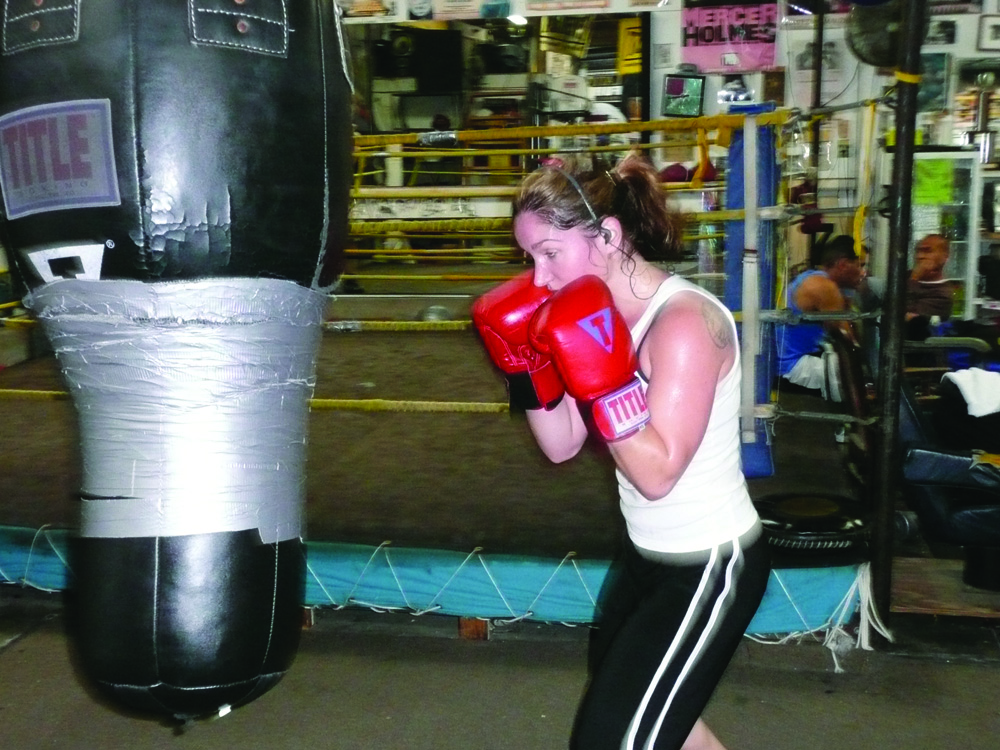 British choreographer/dancer Michael Clark, known for his legendary collaborations with Body Map, Leigh Bowery, The Fall, Wire, and Sarah Lucas, among others, inaugurated his first USbased venture, Modern Dance Club, in late 2011. Under Clark's artistic direction, Modern Dance Club's first commission will be a four-week residency at the Biennial with associated performances by the Michael Clark Company. Composed specifically for the Whitney, Clark's work, which mixes professional and non-professional dancers, will be seen in open rehearsals (March 14-25) and performances (March 29-April 8) as part of a daily residency during Museum hours. The scheduled performances by Clark and Michelson are free with Museum admission, but special entry tickets are required. Advance purchase via whitney.org, beginning February 10, is strongly suggested.
From May 9 to 13, a series of concerts will be presented by soprano Alicia Hall Moran (currently understudying Audra McDonald in the Broadway production of Porgy and Bess) and jazz pianist Jason Moran. The couple—who have collaborated with artists Kara Walker, Glenn Ligon, Joan Jonas, Simone Leigh, and Liz Magic Laser—will give performances with a number of guests whom they have invited to participate. The artist and political activist Georgia Sagri will be presenting Working the No Work, an ongoing installation and sixteen scheduled performances exploring issues around labor and leisure in a capitalist society. The experimental rock band The Red Krayola, founded in Texas in 1966, will present a concert and premiere an opera written in collaboration with the British conceptual art group Art & Language; they will also have an ongoing installation that includes a virtual portal offering archival audio and video material as well as two-way direct communication with the band. Performance artist/musician Dawn Kasper will take up residency at the Museum throughout the run of the Biennial, moving her studio into the third-floor galleries and using the space to conduct her work-life as usual.Film is a vital presence in the show. Most of the filmmakers will receive week-long runs of their work in the second-floor Kaufman Astoria Studios Film & Video Gallery. Conversations between filmmakers and film critics, writers, and the film program's co-curators Thomas Beard and Ed Halter will take place most Sunday afternoons at 4 pm.
Beard and Halter remarked: "Since the 1970s, the Whitney Biennial has been one of the very few major events where new developments in film and video can be seen alongside those in contemporary art. Working with Elisabeth and Jay, we endeavored to bring together important works from the whole range of cinema as it exists in America today, from experimental film to documentary to feature filmmaking, as a means of expanding the dialogue between cinema, visual art, and performance."
Two films by Thom Andersen, Los Angeles Plays Itself (2003) and Get Out of the Car (2010), will be screened: the first is a nearly three-hour compilation of footage meditating on the history of Los Angeles's portrayal of itself in cinema; the second looks at the contemporary city from its streets in footage shot by Andersen. Charles Atlas, who has worked in video, film, performance, and installation, will screen a film, Ocean, which documents a Merce Cunningham Dance Company performance in a Minnesota granite quarry, followed by a week-long installation of music and live video performance in mid-April. Atlas is also contributing to Michael Clark's Biennial dance project and collaborating with composer William Basinski on a number of performances.
Detroit-born artist/curator/critic Mike Kelley, who died in Los Angeles on February 1, is represented in the Biennial with three films relating to his public art project Mobile Homestead, which comments on Detroit's social history. Kevin Jerome Everson, whose films on African- American life in the American heartland were shown in a solo exhibition at the Whitney in 2011, is represented with Quality Control, a film about the daily rhythms of work at a dry cleaning establishment in Alabama. Jerome Hiler's technique in creating Words of Mercury (2011) involved shooting elaborate superimpositions in camera; the silent 25-minute film, which takes its title from the end of Love's Labour's Lost, was shown at the 2011 NY Film Festival in the Views from the Avant-Garde section. Nathaniel Dorsky will show three films—Compline (2010), Aubade (2010), and The Return (2011)—in a rotating film program; The Return was selected by Times critic Manohla Dargis as one of the best films of 2011.
The late George Kuchar (1942-2011), one of America's leading underground filmmakers and the subject of a recent survey at MoMA PS1, is represented by a generous selection from his Weather Diaries series. Laura Poitras, the documentarian whose My Country, My Country (2006) was nominated for an Academy Award, an Emmy, and an Independent Spirit Award, is presenting The Oath (2010), the second film in her trilogy about America after 9/11. Working between documentary and narrative realism, filmmaker Matt Porterfield will show his second feature, Putty Hill (2011), conceived and shot in twelve days, a portrait of a close-knit workingclass community on the outskirts of Baltimore. Michael Robinson's work melds original and pop culture sources, blending film and video to create lyrical narratives that are both opulent and restrained.
Other filmmakers in the exhibition include the dean of documentary practitioners, Frederick Wiseman, with Boxing Gym (2010); the experimental filmmaker Luther Price, who paints directly on found footage and is also represented with his slides in the galleries; the Spanish-born experimental filmmaker Laida Lertxundi; and award-winning indie filmmaker Kelly Reichardt, whose Oregon trilogy (2006-10) includes Old Joy, Wendy and Lucy, and Meek's Cutoff, which will be screened consecutively for a week.
Included in the Biennial is a wide range of work by artists using traditional techniques such as painting, sculpture, and photography. Matt Hoyt, whose work was recently exhibited at Bureau, will show small groups of sculptures that look like found objects but are actually painstakingly handcrafted, arranged on wooden shelves. Vincent Fecteau will show a new series of small painted abstract sculptures. Jutta Koether, a painter who is also a writer, performing artist, musician, and critic, will hang four of her paintings on glass walls. Numerous colorful paintings by Andrew Masullo will be exhibited. Nicole Eisenman will present three recent paintings and a series of monotypes, a new body of work that is focused on portraiture.
Mixed media installations will be done by Tom Thayer and Michael E. Smith, an emerging Detroit-based artist who frequently uses everyday and industrial materials that are drastically transformed, and Oscar Tuazon will show a large sculpture that becomes a runway for K8 Hardy's fashion show. Elaine Reichek will show hand-embroidered and digitally-embroidered linen and a tapestry. Vincent Gallo will present Promises Written on Water. Artists working with the written word include John Kelsey and Andrea Fraser, whose catalogue essay, along with another essay, will be available for download from the Whitney website.
LaToya Ruby Frazier will show works from her portfolio Campaign for Braddock Hospital (Save Our Community Hospital) as well as works from two other series of photographs, Landscape of the Body and Homebody. Cameron Crawford is presenting mixed-media sculptures and a semi-transparent "invisible" curtain made of monofilament. Richard Hawkins will show two paintings and a collage series inspired by the work of Tatsumi Hijikata, the Japanese performer and choreographer known as the creator of butoh. Joanna Malinowska's work includes a video, a sculpture, and a painting by jailed Native American Leonard Peltier. Conceptual artist John Knight is creating a work in situ in the Museum's Sculpture Court. Liz Deschenes will show two groups of large photograms that address the architecture of the Whitney's Breuer building.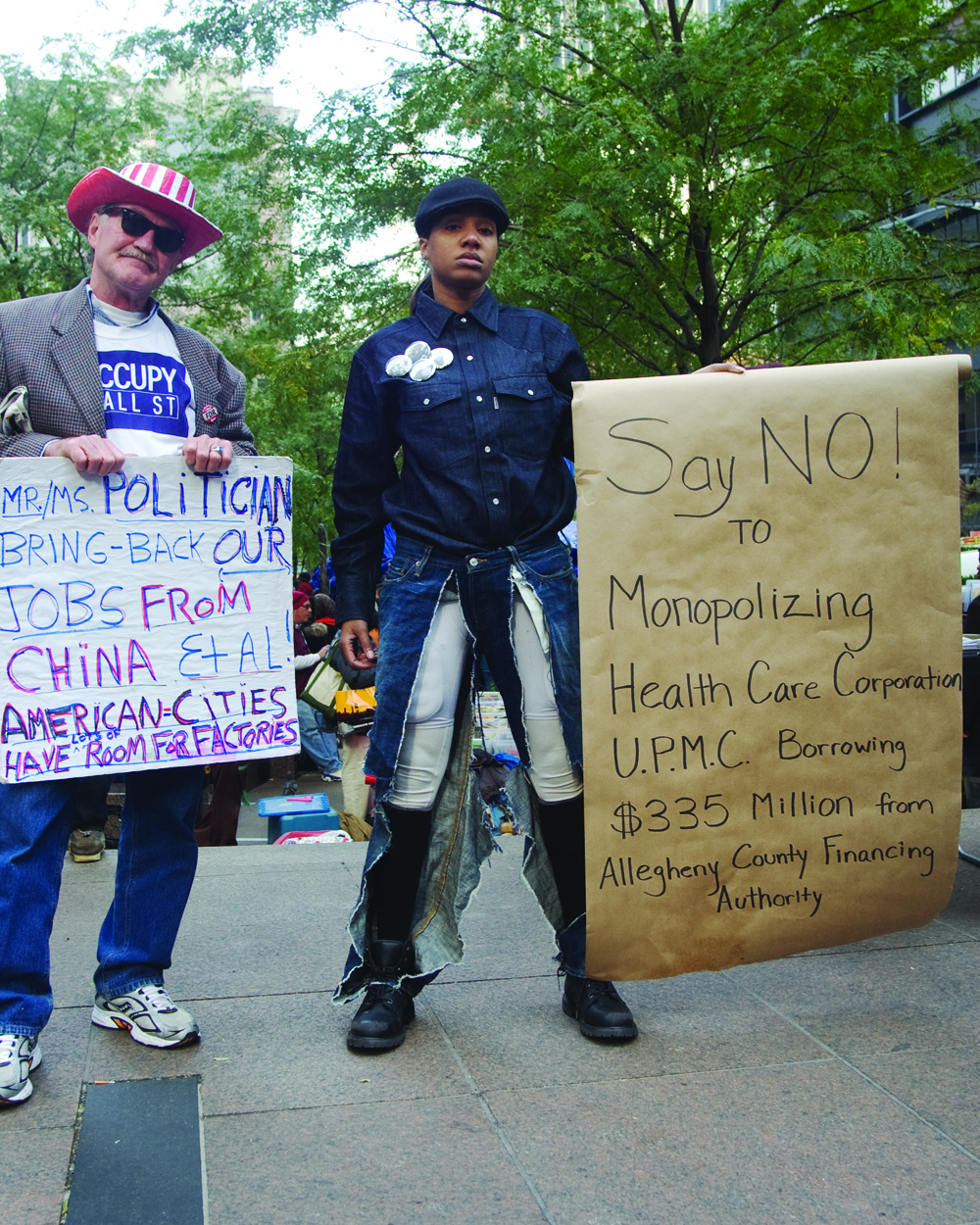 Artists in the 2012 Biennial
Kai Althoff
Born 1966 in Cologne, Germany;
lives and works in New York, New York
Thom Andersen
Born 1943 in Chicago, Illinois;
lives and works in Los Angeles, California
Charles Atlas
Born in 1949 in St. Louis, Missouri;
lives and works in New York, New York
Lutz Bacher
Born in the United States;
lives and works in Berkeley, California
http://www.lutzbacher.com/
Forrest Bess (by Robert Gober)
Born 1911 in Bay City, Texas;
Died 1977 in Bay City, Texas
Michael Clark
Born 1962 in Aberdeen, Scotland;
lives and works in London, England, and
New York, New York
http://www.michaelclarkcompany.com/
Cameron Crawford
Born 1983 in Boulder, Colorado;
lives and works in New York, New York
http://cameroncrawford.info/
Moyra Davey
Born 1958 in Toronto, Canada;
lives and works in New York, New York
Liz Deschenes
Born 1966 in Boston, Massachusetts;
lives and works in New York, New York
Nathaniel Dorsky
Born 1943 in New York, New York;
lives and works in San Francisco, California
Nicole Eisenman
Born 1965 in Verdun, France;
lives and works in New York, New York
Mike Kelley
Born 1954 in Detroit, Michigan;
Died 2012 in Los Angeles, California
http://www.mikekelley.com/
John Kelsey
Lives and works in New York, New York
John Knight
Born 1945 in Hollywood, California;
lives and works in situ
Jutta Koether
Born 1958 in Cologne, Germany;
lives and works in New York, New York
George Kuchar
Born 1942 in New York, New York;
Died 2011 in San Francisco, California
Laida Lertxundi
Born 1981 in Bilbao, Spain;
lives and works in Los Angeles, California
http://laidalertxundi.com/
Kate Levant
Born 1983 in Chicago, Illinois;
lives and works in Detroit, Michigan
Sam Lewitt
Born 1981 in Los Angeles, California;
lives and works in New York, New York
Joanna Malinowska
Born 1972 in Gdynia, Poland;
lives and works in New York, New York
Andrew Masullo
Born 1957 in Elizabeth, New Jersey;
lives and works in San Francisco, California
Nick Mauss
Born 1980 in New York, New York;
lives and works in New York, New York
Richard Maxwell
Born 1967 in West Fargo, North Dakota;
lives and works in New York, New York
http://www.nycplayers.org/people/view/Ric
hard_Maxwell
Georgia Sagri
Born 1979 in Athens, Greece;
lives and works in New York, New York
http://georgiasagri.blogspot.com/
Michael E. Smith
Born 1977 in Detroit, Michigan;
lives and works in Detroit, Michigan
Tom Thayer
Born 1970 in Chicago, Illinois;
lives and works in New York, New York
http://www.tomthayer.net/site/Home.html
Wu Tsang
Born 1982 in Worcester, Massachusetts;
lives and works in Los Angeles, California
http://wutsang.com/
Oscar Tuazon
Born 1975 in Seattle, Washington;
lives and works in Paris, France
Kevin Jerome Everson
Born 1965 in Mansfield, Ohio;
lives and works in Charlottesville, Virginia
Vincent Fecteau
Born 1969 in Islip, New York;
lives and works in San Francisco, California
Andrea Fraser
Born 1965 in Billings, Montana;
lives and works in Los Angeles, California
LaToya Ruby Frazier
Born 1982 in Braddock, Pennsylvania;
lives and works in New Jersey
http://www.latoyarubyfrazier.com/
Vincent Gallo
Born 1961 in Buffalo, New York;
lives and works in Los Angeles, California
http://www.vincentgallo.com/
K8 Hardy
Born 1977 in Fort Worth, Texas;
lives and works in Brooklyn, New York
Richard Hawkins
Born 1961 in Mexia, Texas;
lives and works in Los Angeles, California
http://www.hawkinsology.org
Werner Herzog
Born 1942 in Munich, Germany;
lives and works in Los Angeles, California
http://www.wernerherzog.com
Jerome Hiler
Born 1943 in Jamaica, New York;
lives and works in San Francisco, California
Matt Hoyt
Born 1975 in Mount Kisco, New York;
lives and works in Yorktown Heights, New York
Dawn Kasper
Born 1977 in Fairfax, Virginia;
lives and works in Los Angeles, California
Sarah Michelson
Born 1964 in Manchester, England;
lives and works in Brooklyn, New York
Alicia Hall Moran and Jason Moran
Alicia:
Born 1973 in Redwood City, California;
lives and works in New York, New York
http://www.aliciahallmoran.comJason:
Born 1975 in Houston, Texas;
lives and works in New York, New York
http://www.jasonmoran.com/
Laura Poitras
Born 1964 in Boston, Massachusetts;
lives in New York, New York, and works internationally
Matt Porterfield
Born 1977 in Baltimore, Maryland;
lives and works in Baltimore, Maryland
http://puttyhillmovie.com
Luther Price
Born 1962 in Marlboro, Massachusetts;
lives and works in Revere, Massachusetts
Lucy Raven
Born 1977 in Tucson, Arizona;
lives and works in Oakland, California, and
New York, New York
http://www.lucyraven.com/
The Red Krayola
Founded 1966 in Texas
Kelly Reichardt
Born 1964 in Miami, Florida;
lives and works in New York, New York
Elaine Reichek
Born 1943 in New York, New York;
lives and works in New York, New York
http://elainereichek.com/
Michael Robinson
Born 1981 in Plattsburgh, New York;
lives and works in West Danby, New York
http://www.poisonberries.net
Gisele Vienne, Dennis Cooper, Stephen
O'Malley, and Peter Rehberg
Vienne:
Born 1976 in Charleville-Mézières, France;
lives and works in Grenoble, France, and
Paris, France
http://www.g-v.fr/
Cooper:
Born 1953 in Pasadena, California;
lives and works in Los Angeles, California,
and Paris, France
http://www.dennis-cooper.net/
O'Malley:
Born 1974 in New Hampshire;
lives and works in Paris, France
http://www.ideologic.org
Rehberg:
Born 1968 in London, England;
lives and works in Vienna, Austria
http://www.editionsmego.com
Frederick Wiseman
Born 1930 in Boston, Massachusetts;
lives and works in Boston, Massachusetts,
and Paris, France
http://www.zipporah.com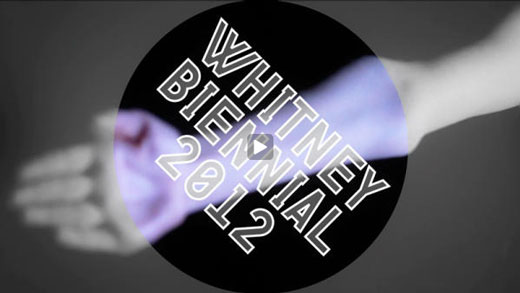 Curatorial Collaborations
In addition to the artists listed above, the 2012 Biennial will present special curatorial collaborations with two other arts organizations:

Arika
Arika, a UK-based group that organizes festivals of experimental music, moving image, and sound is presenting their first North American program, A survey is a process of listening, as part of the 2012 Biennial. The collaboration takes the form of a week of performances, workshops, and conversations from May 2 to 6 that will capture interesting threads in North American listening, including contemporary poetry, noise, music, and intellectual discourse. Visit arika.org.uk or whitney.org for more information.
Artists Space Books and Talks
As a curatorial programming partner of 2012 Biennial, Artists Space Books and Talks in Tribeca, at 55 Walker Street, will be the site of a weekly program on Monday and Tuesday evenings, curated by Artists Space, focusing on key concerns in the work of the exhibiting artists, as well as in the Biennial as a whole. For more information, visit artistsspace.org.
The fourth floor performance events involve the artistic collaboration of Bentley Meeker.
Catalogue
Whitney Biennial 2012
Edited by Elisabeth Sussman and Jay Sanders
The catalogue features an insightful conversation between Elisabeth Sussman and Jay Sanders with contributions from Thomas Beard and Ed Halter, co-curators of the film and video program, and short texts by Arika and Artists Space; an exchange between Whitney director Adam D.
Weinberg and writer Eric Banks about the 2012 Biennial and how it relates to Biennials past; as well as essays by contemporary art historians and critics David Joselit, Andrea Fraser, and John Kelsey (the latter two of whom are also participating artists). In addition, much of the catalogue is devoted to original visual and text-based contributions from each of the participating artists, supplemented by essays, transcribed conversations, artwork, poetry, and fiction from their chosen collaborators, including Alex Abramovich, Andrew Berardini, Charles Bernstein, Nellie Bridge, Daphne A. Brooks, Dennis Cooper (also a participating artist), Lia Gangitano, Bruce Hainley, Kent Jones, David Joselit (also a catalogue essayist), Sarah Lehrer-Graiwer, Dennis Lim, Sam Lipsyte, Dave Miko, Jed Oelbaum, Matthew Papich, Leonard Peltier, Guthrie P. Ramsey Jr., Ariana Reines, Martha Rosler, Simpson/Meade, Laurie Weeks, and Matthew S. Witkovsky. The book is distributed by Yale University Press, New Haven and London.
Bucksbaum Award Presentation on April 25
Melva Bucksbaum, a Whitney trustee since 1996, launched The Bucksbaum Award in 2000. In addition to Michael Asher, who received the award in 2010, the previous recipients are Paul Pfeiffer (2000), Irit Batsry (2002), Raymond Pettibon (2004), Mark Bradford (2006), and Omer Fast (2008). The Bucksbaum Award, created and produced by Tiffany & Co., is given every two years in recognition of an artist, chosen from those included in the Biennial, whose work demonstrates a singular combination of talent and imagination. The selected artist is considered by the jurors to have the potential to make a lasting impact on the history of American art, based on the excellence of past work as well as present work in the Biennial. In addition to receiving a $100,000 grant, each Bucksbaum laureate is invited to present an exhibition at the Whitney, sometime within the succeeding two years. The seventh Bucksbaum Award will be presented on Wednesday, April 25.
American Mavericks
Several Biennial programs are being presented in conjunction with American Mavericks, a citywide celebration of the pioneering spirit of American composers who created a new sound, presented by Carnegie Hall in partnership with the San Francisco Symphony. The program includes events at Carnegie Hall, (Le) Poisson Rouge, Anthology Film Archives, The Kitchen, The New York Public Library, and the Whitney, as well as on WQXR/Q2. For more information about the program as a whole, see carnegiehall.org. At the Whitney, Michael Clark's open rehearsals and performances (March 15-April 8), a figure drawing class in the galleries by painter Nicole Eisenman (March 16), and Nathaniel Dorsky's films (March 21-25), are presented as part of American Mavericks.
For information about access services and programs at the Whitney, please see our Access brochure, available in the Museum Lobby, or visit whitney.org/Access.
To request Access accommodations for Biennial programming, please contact AccessFeedback@whitney.org, (212) 570-7789, or TTY: (212) 671-5378. Relay calls welcome.
Public Programs
A wide range of public programs for audiences of all ages is presented by the Whitney in conjunction with the Biennial. For dates, times, and further information, please go to whitney.org.
The Whitney Museum is located at 945 Madison Avenue at 75th Street, New York City.