TIZIANO – SCUDERIE DEL QUIRINALE – ROME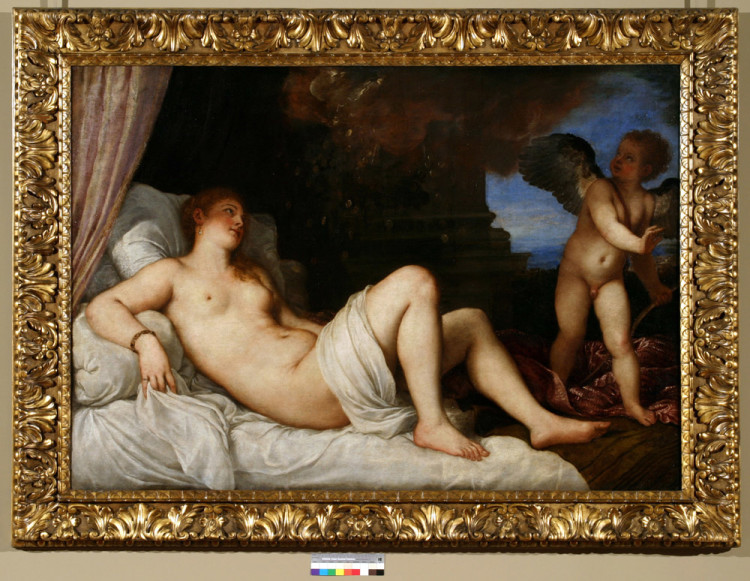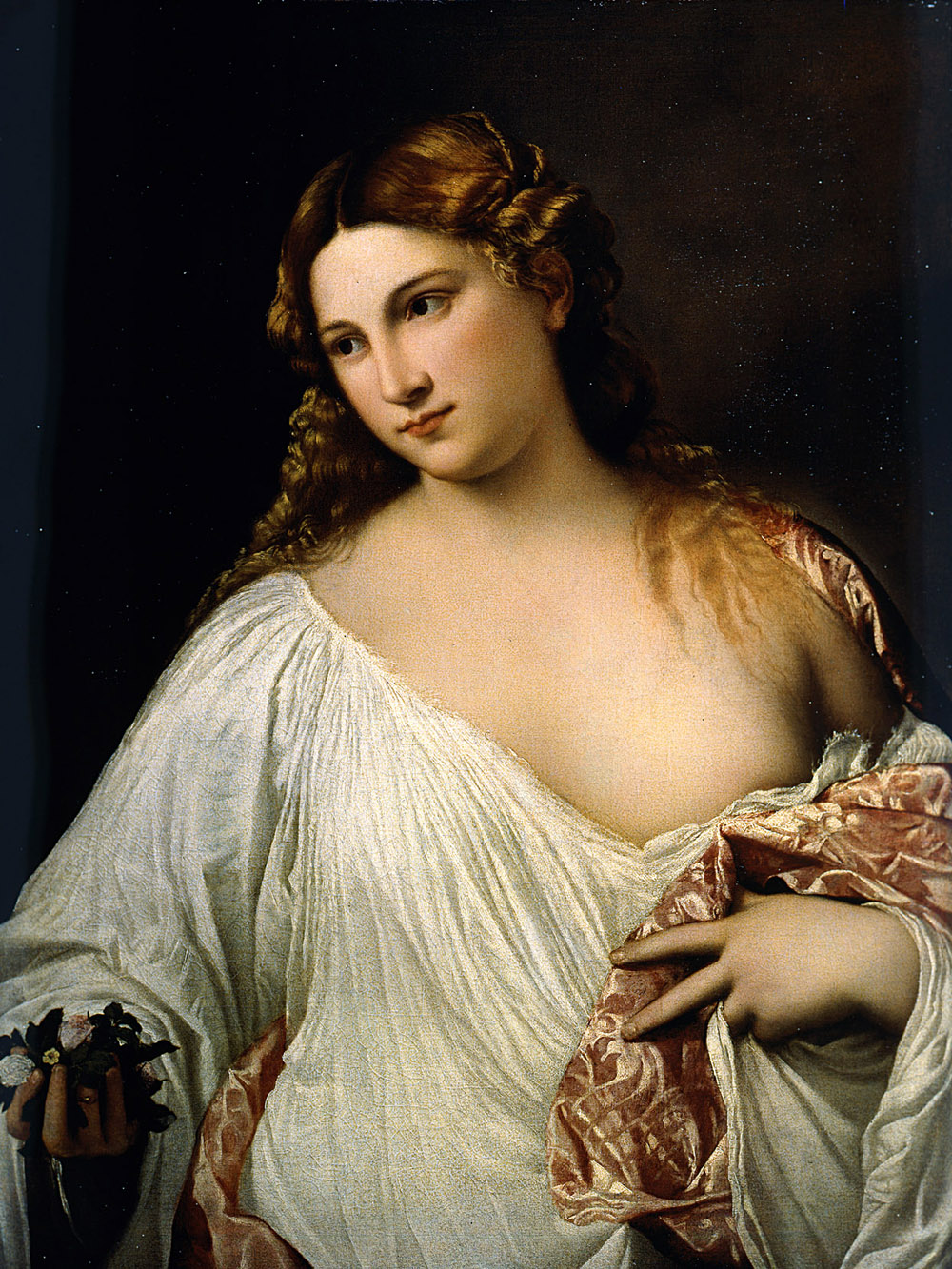 Tiziano
Curated by Giovanni C. F. Villa
Scuderie del Quirinale
5 March – 16 June 2013
The Concert and La Bella from Palazzo Pitti, Flora from the Uffizi, the Gozzi Altarpiece from Ancona, Danae from Capodimonte, Emperor Charles V with a Dog and the Self Portrait from the Prado, The Flaying of Marsyas from Kroměříž… the list continues of the greatest masterpieces by Titian that will be on display at the Scuderie del Quirinale from March 5th to June 16th 2013.
This exhibition has been conceived as an ideal conclusion to the project of offering the public a new take on Venetian painting and a chance to reflect on the cardinal role it has played in the renewal of both Italian and European culture. Through a series of exhibitions over the past few years, the Scuderie del Quirinale has analysed the work of artists who have been crucial in forging modern painting, from Antonello da Messina to Giovanni Bellini, Lorenzo Lotto and Tintoretto – culminating in Titian who stands as the highest expression of European art as a whole.
With over forty works on display, the halls of the Scuderie will offer a comprehensive picture of the headlong rise to mastery of the Pieve di Cadore-born painter, from his early days as an apprentice in the workshops of Giovanni Bellini and Giorgione in Venice to his full independence through the commissions of large-scale canvases for the doges, the Este and the Della Rovere families, up to the imperial state portraits of Charles V and his son Philip II. Titian's long career will be illustrated decade by decade through his finest production, highlighting his masterful sense of colour and the evolution of his brushstroke capable of transcending the very idea of painting at the time. Through a series of pertinent comparisons between works – one of the most emblematic of which is certainly that of the Crucifixion in the church of the Dominicans in Ancona, the Crucifix of the Escorial in Madrid and the fragment of the Crucifixion from the Pinacoteca Nazionale di Bologna – the public will be able to personally grasp Titian's innovativeness in terms of layout and composition, in a selection of works that will document both his crucial role as a painter of religious subjects as well as his complex activity as a portrait painter of the nobility. Thanks to the support and loans from some of the greatest museums in Italy and abroad, this exhibition aims to offer the public a chance to understand how Titian, in the words of his contemporary chronicler and great admirer Ludovico Dolce, combined "the formidable greatness of Michelangelo, the pleasurable beauty of Raphael and the true colours of Nature".
The works on display will be accompanied by the results of a major project of scientific analysis that has covered most of Titian's output. Carried out by the Centro di Ateneo di Arti Visive of the University of Bergamo, the project has produced remarkable results in terms of identifying which works were painted exclusively by Titian himself and which sections were completed by his workshop, enabling us to document his evolution with precision right from his early years as an apprentice.
The scientific catalogue published by Silvana Editoriale contains contributions by some of the most renowned experts on the great Venetian master.
Info:
Scuderie del Quirinale
Via XXIV Maggio 16, Roma
Opening hours
Sundays to Thursdays, from 10am to 8pm
Fridays and Saturdays from 10am to 10.30pm
Information, reservations, guided tours and art lab:
Tel. 06 39967500 – www.scuderiequirinale.it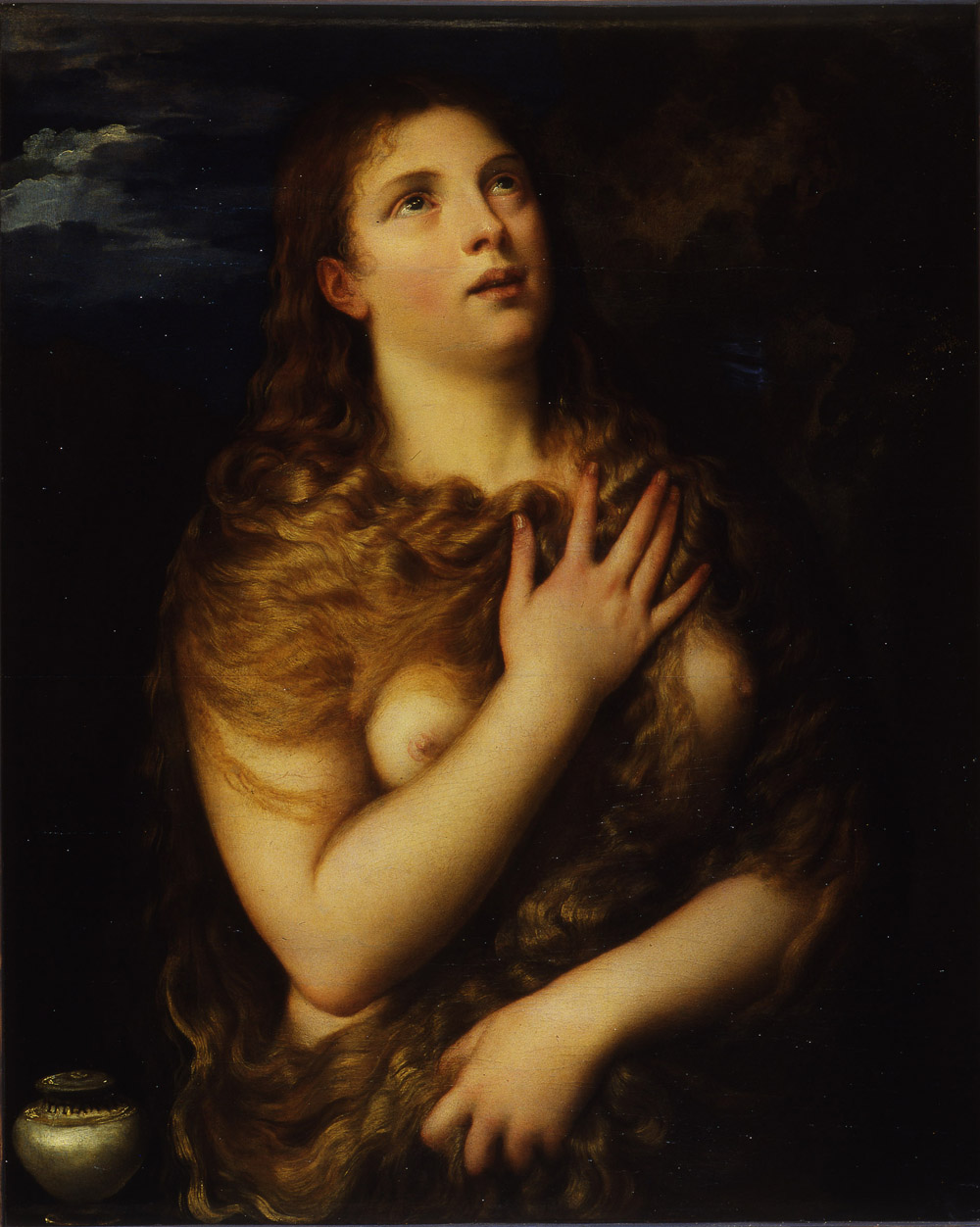 Tiziano
a cura di Giovanni C. F. Villa
Scuderie del Quirinale
5 marzo – 16 giugno 2013
Tiziano veramente è stato il più eccellente di quanti hanno dipinto:
poiché i suoi pennelli sempre partorivano espressioni di vita (Marco Boschini, 1674)
Il Concerto e la Bella di Palazzo Pitti, la Flora degli Uffizi, la Pala Gozzi di Ancona, il Ritratto di Paolo III senza camauro e la Danae di Capodimonte, l'Uomo con il guanto del Louvre, il Carlo V con il cane e l'Autoritratto del Prado o lo Scorticamento di Marsia di Kromeriz sono solo alcune delle opere più conosciute di Tiziano che saranno esposte alle Scuderie del Quirinale, dal 5 marzo al 16 giugno 2013, nella rassegna dedicata al grande artista veneto a cura di Giovanni C. F. Villa.
Una mostra concepita per concludere idealmente l'ampio progetto di rilettura della pittura veneziana e di riflessione sul ruolo cardine che essa ha avuto nel rinnovamento della cultura italiana ed europea. Un percorso che le Scuderie del Quirinale hanno sviluppato analizzando l'opera dei protagonisti della rivoluzione pittorica moderna – da Antonello da Messina a Giovanni Bellini, da Lorenzo Lotto a Tintoretto – di cui Tiziano è testimonianza finale e altissima quale artista europeo per eccellenza.
Venezia celebrò Tiziano in una fondamentale retrospettiva a Cà Pesaro nel 1935, impressa nella memoria delle mostre esemplari, e nel 1990 a Palazzo Ducale. Trascorsi più di vent'anni dall'ultima monografica, e dopo esposizioni che hanno indagato le diverse fasi della carriera del pittore, le Scuderie del Quirinale rendono omaggio a uno dei massimi interpreti del Cinquecento europeo con una mostra che ne evidenzia l'intero arco d'attività. Attraverso le circa 40 opere esposte sarà possibile ripercorrere i tratti salienti dell'inarrestabile ascesa del pittore italiano: dagli esordi veneziani in seno alle botteghe di Giovanni Bellini e Giorgione all'autonomia acquisita con le grandi tele per i dogi, gli Este e i Della Rovere fino ad arrivare alle committenze imperiali di Carlo V e poi del figlio Filippo II. Decennio per decennio, l'intera carriera sarà rappresentata sottolineando il magistrale senso del colore e l'evoluzione di una pennellata capace di travalicare i limiti dell'immaginario pittorico.
Mediante confronti iconografici – tra i molti, emblematico, quello tra la Crocifissione della chiesa dei domenicani di Ancona, il Crocifisso dell'Escorial di Madrid e il frammento di Crocifissione oggi alla Pinacoteca Nazionale di Bologna – si potrà percepire direttamente la novità d'impostazione e la grammatica compositiva del Maestro, in un'esposizione attenta a narrarne non solo la fondamentale dimensione di pittore religioso, ma anche la complessa attività di ritrattista della nobiltà del tempo. Una mostra ideata – grazie al sostegno e ai prestiti delle massime istituzioni museali italiane e straniere – per far comprendere al grande pubblico l'eccezionalità di un Tiziano capace di accordare "la grandezza e terribilità di Michel Agnolo, la piacevolezza e venustà di Raffaello, et il colorito proprio della Natura", secondo l'immagine del poligrafo contemporaneo Ludovico Dolce, suo grande estimatore. Un vero e proprio 'viaggio della visione' che svelerà quella stupefacente tecnica tizianesca già ammirata da Giorgio Vasari quando osservava come le prime opere del maestro veneto fossero "condotte con una finezza e diligenza incredibile, e da essere vedute da presso e da lontano; le ultime, condotte di colpi, tirate via di grosso e con macchie (…) e di lontano appariscono perfette".
Ad accompagnare il percorso espositivo, gli esiti dell'ampia campagna di analisi scientifiche che ha interessato gran parte della produzione dell'artista. Compiute dal Centro di Ateneo di Arti Visive dell'Università degli Studi di Bergamo, le indagini hanno offerto risultati di assoluto rilievo per riuscire a definire i rapporti tra opere autografe e opere di bottega e per documentare compiutamente l'evoluzione tecnica di Tiziano, a partire dagli anni della sua formazione.
Il catalogo scientifico è edito da Silvana Editoriale con i contributi di alcuni fra gli studiosi più riconosciuti del grande maestro veneto.
Il Laboratorio d'arte propone per bambini e ragazzi fino agli 11 anni, a partire da domenica 10 marzo, Tono su Tono, visita e laboratorio. In mostra per raccontare il percorso del "Divin Pittore", dai contrasti di colore che caratterizzano i ritratti, fino ai lavori degli ultimi anni, dipinti con le dita. In laboratorio la materia pittorica diventa protagonista di una riflessione sul colore: rapporti, interazioni e mescolanze. (informazioni: www.scuderiequirinale.it; didattica.sdq@palaexpo.it).
Position the cursor on the images to view captions, click on images to enlarge them. 

Posizionare il cursore sulle immagini per leggere le didascalie; cliccare sulle immagini per ingrandirle.
Scheda tecnica

TIZIANO
5 marzo – 16 giugno 2013
Scuderie del Quirinale, via XXIV Maggio 16, Roma
Sotto l'Alto Patronato del Presidente della Repubblica
Promotori: Roma Capitale – Assessorato alle Politiche Culturali e Centro Storico; Azienda Speciale Palaexpo
Produzione: Azienda Speciale Palaexpo
Curatore: Giovanni C.F. Villa
Ideazione allestimento: Mauro Zocchetta
Progetto esecutivo: Emilio Alberti
Catalogo: Silvana Editoriale
Orari
Da domenica a giovedì dalle 10.00 alle 20.00; venerdì e sabato dalle 10.00 alle 22.30.
L'ingresso è consentito fino a un'ora prima della chiusura
Ufficio Stampa Azienda Speciale Palaexpo:
Piergiorgio Paris – tel. +39 06 48941206; e-mail: p.paris@palaexpo.it
Segreteria: Dario Santarsiero – tel. +39 06 48941205; e-mail: d.santarsiero@palaexpo.it
Camilla Tomasino – tel. +39 06 48941208; e-mail: c.tomasino@palaexpo.it
Ufficio Stampa Radio e Tv: Nicoletta Ciardullo – mob. +39 345 0905622; e-mail: n.ciardullo@gmail.com