WHITE & WHITE – DIALOGUE BETWEEN KOREA / ITALY – MUSEO CARLO BILOTTI – ROME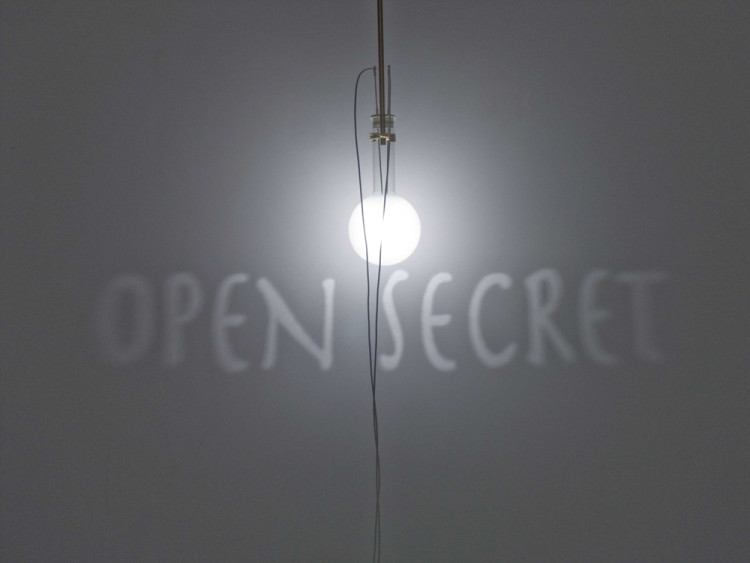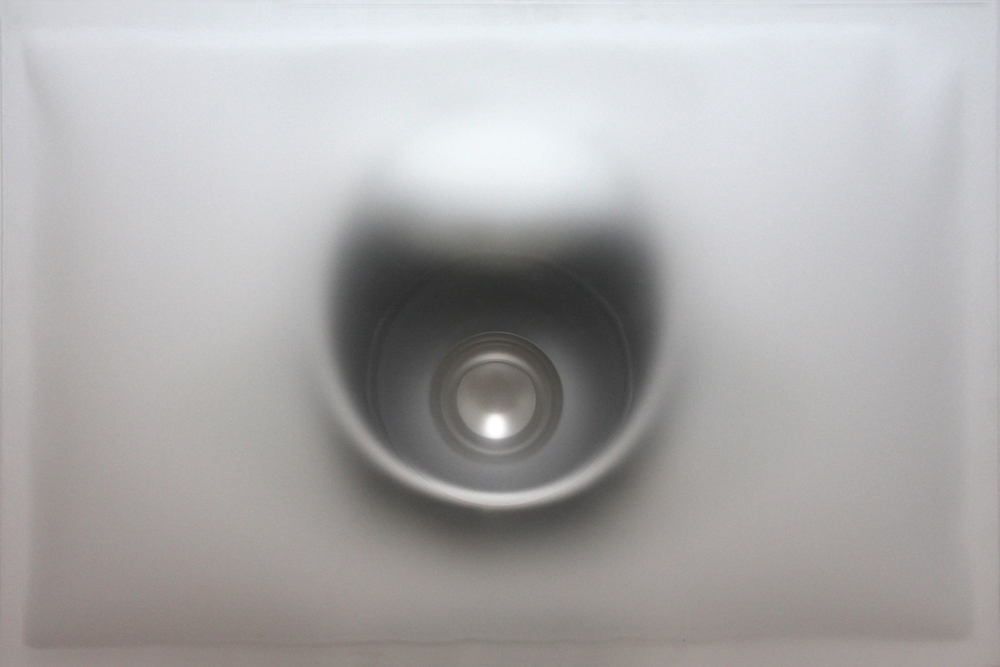 National Museum of Contemporary Art, Korea
and Vittoria Biasi
present
White & White Dialogue between Korea / Italy

ROMA, Museo Carlo Bilotti – Aranciera di Villa Borghese
Viale Fiorello La Guardia – 00197 Roma – Tel. 060608 – Email: info@museocarlobilotti.it – http://en.museocarlobilotti.it/
White&White nel dialogo tra Corea e Italia / Mostre – Museo Carlo Bilotti
Press conference: Thursday 28 March 2013, 11:00
Opening Reception: 28 March 2013, 6 p.m.
29 March – 2 June 2013
Text by Vittoria Biasi – Copyright 1F mediaproject. All rights reserved
The exhibition White & White: Dialogue between Korea and Italy presents a convergenza sul niveo colore e sulle sue creatività. As in the late 50's the white works seem to trace an imaginary, monochromatic line that connects the West, the East and Japan, so the exhibition White & White: Dialogue between Korea and Italy marks a space of recognition for two cultures, on the threshold of remarkable social changes.
The exposition began a reflection on the different artistic and historical value of western avant-garde in relation to figuration, to the space in the Korean culture.
For the Korean scholars of art, the artistic movements of Western and Japan, from the early 1950s and 1960s, influence the  monochrome picture of white developed in Korea in the 1970s and the aesthetics of white, typical of Korea tradition.
The Korean artists, by Western art, have recovered their history. The exhibition White & White: Dialogue between Korea and Italy reveals relations with  Italy's Arte Povera, America's minimalism, Japan's Mono-ha.
The search for the hidden soul as well as the arrangement of objects as fetishes of a cult join the poetics of Bohnchang Koo, Cristiana Palandri, and Man-Lin Choi and produce dialogue with the world of beheaded stars, with the real, pierced aspect of the human condition, as in the work by Franco Ionda. The sacredness of the matter of Ionda is close to the sacredness of the space of Insu Choi. The sculpture of In-Kyum Kim with the lunar representation of possible space shapes, and the sculpture of Kwang-Ho Jeong silently and slowly entering the materiality of the soul are linked to the relationship with creativity, or with the being or acting in space expressed by the works of Insu Choi, or by the optical fibre thread of Carlo Bernardini, which underlines a chance to find space or to draw in emptiness. Paolo Di Capua carves signs in the matter, revealing deep plots, which he wants to dialogue with white, the seal of rituality and lifestyle. The writings of Oan Kyu cross the page like minimum stories in continuous succession. The concept of poetically extended time joins the works of Oan Kyu, San–Keum Koh and Stato di Famiglia, including in the work the concept of common time segment to transcribe the score of John Cage. The exhibition works by Licia Galizia/Michelangelo Lupone, Dae-Hun Kwon, Fabrizio Corneli, Min-Ha Yang let the border of avant-garde disappear into science. Fabrizio Corneli and Dae-Hun Kwon link the shadow with planning, and with the scientific laws of light. The works by Min-Ha Yang and Licia Galizia/Michelangelo Lupone are connected with the environment, its presence and vibrations; they become movement and chiaroscuro calligraphy for the Korean artist, and music return for the Italian artists. The search for the unattainable joins the poetics of San-Keum Koh and Paolo Radi: the artists face the shining and deep, unfathomable bottom, where the light is, and from which dreams, contents of lives are born.
Seo-Bo Park, Dong-Youb Lee and Chang-Sup Chung establish special relationships with the surface, with the papers used for different expressions, traditional ways for the ancient and Buddhist thought to meet western languages, in the same way as Emanuela Fiorelli builds a visual mathematic rhythm on tarlatan. The figure to whom the Exhibition entrusts the task of joining worlds, times and languages is Nam June Paik. His white and Zen line is close to the cuts of Lucio Fontana and the latest artistic research present at the Exhibition.
Vittoria Biasi
Art historian, critic and curator of international exhibitions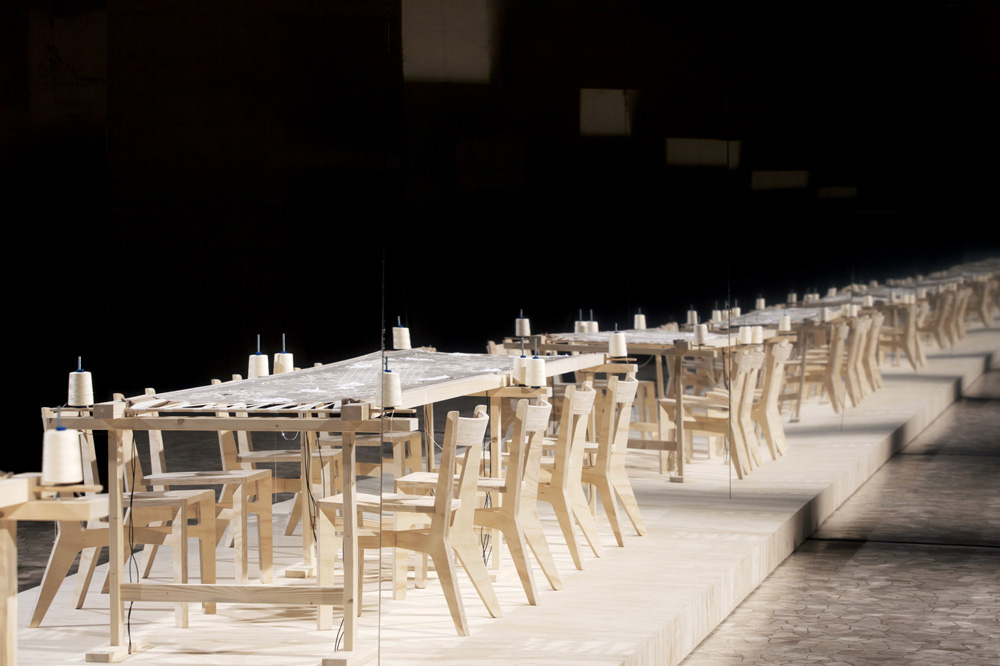 Italiano
National Museum of Contemporary Art, Korea
e Vittoria Biasi
presentano
White & White nel dialogo tra Corea e Italia
ROMA, Museo Carlo Bilotti – Aranciera di Villa Borghese
Viale Fiorello La Guardia – 00197 Roma – Tel. 060608 – Email: info@museocarlobilotti.it 
White&White nel dialogo tra Corea e Italia / Mostre – Museo Carlo Bilotti
Conferenza stampa: giovedì 28 marzo, ore 11
Inaugurazione: 28 marzo, ore 18
29 Marzo – 2 Giugno 2013
Testo di Vittoria Biasi – Copyright 1F mediaproject. Tutti i diritti riservati.
L'esposizione White & White nel dialogo tra Corea e Italia propone una convergenza sul niveo colore e sulle sue creatività. Come sul finire degli anni '50, opere e mostre bianche sembrano dividere il mondo, gli eventi e i linguaggi in un prima e un dopo, così l'esposizione White & White nel dialogo tra Corea e Italia segna uno spazio di ricognizione per due culture sulla soglia di profondi cambiamenti.
La mostra avvia una riflessione sul differente valore storico-artistico di avanguardia occidentale in rapporto alla filosofia, alla figurazione, allo spazio della cultura coreana.
Per gli studiosi d'arte coreani, i movimenti artistici occidentali e giapponesi degli anni '50 e '60 hanno influenzato la pittura monocroma del bianco sviluppatasi in Corea negli anni '70 e la sua estetica, tipica della tradizione coreana.
Gli artisti coreani, attraverso l'arte occidentale, hanno recuperato la loro storia. La mostra White & White nel dialogo tra Corea e Italia svela relazioni con l'arte povera italiana, con il minimalismo americano e il Mono-ha giapponese.
La ricerca dell'anima celata nell'opera di Dongwan Kook, la collocazione di oggetti, come feticci di un culto, sono vicini alla poetica di Bohnchang Koo, di Cristiana Palandri, di Man-Lin Choi e si pongono in dialogo con il mondo delle stelle decapitate, con l'aspetto reale, trafitto della condizione umana, come nell'opera di Franco Ionda. La sacralità della materia di Ionda è vicina alla sacralità dello spazio di Insu Choi. La scultura di In-Kyum Kim con la rappresentazione lunare delle forme possibili dello spazio, l'ingresso silenzioso, a piccoli passi nella materialità dell'anima come nelle sculture di Kwang-Ho Jeong declinano il rapporto con la creatività o con l'esserci e con l'agire nello spazio espresso dalle opere di Insu Choi o dal filo di fibra ottica di Carlo Bernardini che traccia una possibilità di individuazione dello spazio o di disegno nel vuoto. Paolo Di Capua incide segni  nella materia, rivelazioni di trame profonde che pone in dialogo con il bianco, suggello di una ritualità, di un modello di vita. Le scritture di Oan Kyu attraversano la pagina come racconti minimi in successione continua. Il concetto di tempo poeticamente esteso riunisce le opere di Oan Kyu, di San-Keum Koh, di Stato di famiglia che include nell'opera il concetto di segmento temporale comune per trascrivere lo spartito di John Cage. Le opere in mostra di Licia Galizia/Michelangelo Lupone, Dae Hun Kwon, Fabrizio Corneli, Min-Ha Yang fanno smarrire il confine dell'avanguardia nella scienza. Fabrizio Corneli, Dae-Hun Kwon declinano l'ombra tra la progettualità e le leggi scientifiche della luce. Le opere di Min-Ha Yang e Licia Galizia/Michelangelo Lupone si relazionano con l'ambiente, con le sue presenze, vibrazioni che divengono movimento, calligrafia chiaroscurale per l'artista coreano e ritorno musicale per gli artisti italiani. La ricerca dell'irraggiungibile accomuna le poetiche di San-Keum Koh, Shin Il Kim e Paolo Radi: gli artisti si confrontano con la profondità che brilla sul fondo insondabile, dove risiede la luce, da cui nascono i sogni, contenuti di vite.
Seo-Bo Park, Dong-Youb Lee, Chang-Sup Ghung, Shin Il Kim, Young Wo Kwon instaurano un rapporto particolare con la superficie, vissuta nella diverse possibilità espressive, su cui il pensiero antico, buddhista ha potuto incontrare i linguaggi occidentali, come Emanuela Fiorelli costruisce un ritmo matematico visivo sulla tarlatana. La figura a cui la mostra affida il compito di congiunzioni di mondi, tempi e lingue è Nam-June Paik. La sua linea bianca, zen è vicina al taglio di Lucio Fontana e alle ultime ricerche artistiche presenti in mostra.
Vittoria Biasi
Storica dell'arte, critico e curatrice internazionale
.-.-.
Download: Press release – comunicato stampa
.-.-.
Visite didattiche – Museo Carlo Bilotti

Visite guidate alla mostra White & White nel dialogo tra Corea e Italia, che  mette a confronto due gruppi di artisti contemporanei, appartenenti a riferimenti culturali e geografici lontanissimi tra di loro – Corea e Italia – sul tema della monocromia del bianco.
Domenica 7 Aprile 2013 ore 11.00
Sabato 20 Aprile 2013 ore 17.30
Domenica 28 Aprile 2013 ore 17.30
Sabato 4 Maggio 2013 ore 17,30
Domenica 26 Maggio 2013 ore 17.30
Organizzazione
ArcheArte 339 2745206 (tutti i giorni dalle 9.00 alle 20.00) o con e-mail: romantours@gmail.com
prenotazione obbligatoria – Massimo partecipanti: 20
Biglietto iniziativa: Visita € 5,00  – Biglietto d'ingresso al museo secondo
Ulteriori informazioni al link: http://www.museocarlobilotti.it/didattica/didattica_per_tutti
Position the cursor on the images to view captions, click on images to enlarge them. 

Posizionare il cursore sulle immagini per leggere le didascalie; cliccare sulle immagini per ingrandirle.