…AND THEN ALL BECAME WHITE! VALENTINA COLELLA – CURATED BY VITTORIA BIASI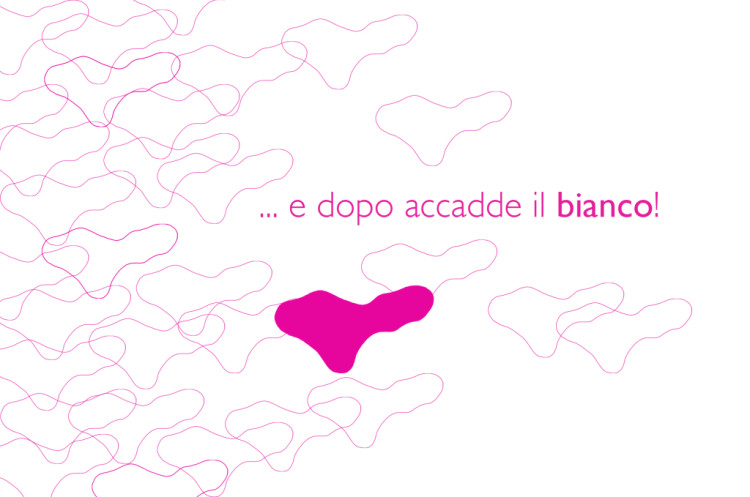 From 7 October to 7 November 2016, the Italian Institute of Culture in Cologne will be host to the exhibition by the young artist from Abruzzo Valentina Colella "… e dopo accadde il bianco! [and then All became white!]" curated by Vittoria Biasi.  The exhibition, which originated in the 'Museo Laboratorio Ex-manifattura Tabacchi' Museum, Città Sant'Angelo (Pescara), is sponsored by the Italian Institute of Culture in Cologne, the Province of l'Aquila, the Municipality of Introdacqua and the Municipality of Città Sant'Angelo.
The world of nature in the poetics of Valentina Colella is a declaration of a narrative strategy referring to ghosts, and to heroes, which, removed from all temporal projections, become free in the mental space, imitating aerial space. The artist starts her history by photographing meshes for cages and structures for windows, as a moment of reflection on the idea of opposition which accompanies man's life and seems to be "inscribed within the constitution of the world"
In "… e dopo accadde il bianco!", Valentina Colella's embarks upon a narrative which focuses on the buzzard, a bird found in Abruzzo and common in certain parts of Europe and Asia. The artist studies the buzzard's behaviour, isolating certain realities which she analyses in a manner almost looking to possess its rules.
The overlapping pages, engraved within the gradual reduction of the silhouette, create the sculptural depth of the flight. Every page appears like the layout of an isobar of the flight, of the sound, of the unattainability of being.
The Director of the Institute of Culture in Cologne, Lucio Izzo, states: "A dialogue in the name of contemporaneity and of a conception of art as social commitment that, however, does not exclude either the emotions and the individual perception of the mystery inherent in the places or their intrinsic poetry.
The artist gives voice to a modern Italy, deeply rooted in its lands and origins, and yet totally projected to the future. Such is the spirit that distinguishes our culture and that, with the consciousness of belonging to Europe, characterizes our identity of today and our contribution to the global culture".
"The title of the exhibition", writes the curator Vittoria Biasi, "arises from the conception of the work which aims to go above and beyond, to overcome a limit of the visible. The silhouettes engraved or painted within a deliberate ritual process develop the procedure horizontally and in depth through an imaginary invisible white meeting between man, bird and my lucky star. A new form of image is born from the experience of what is real: this is a philosophical principle of thought, of love, of pride, of oneself ".
Italian Institute of Culture in Cologne, Universitätsstraße 81, 50931 Köln
… and then All became white!
From 7 October to 7 November 2016
opening: Friday 7 October, 7 p.m.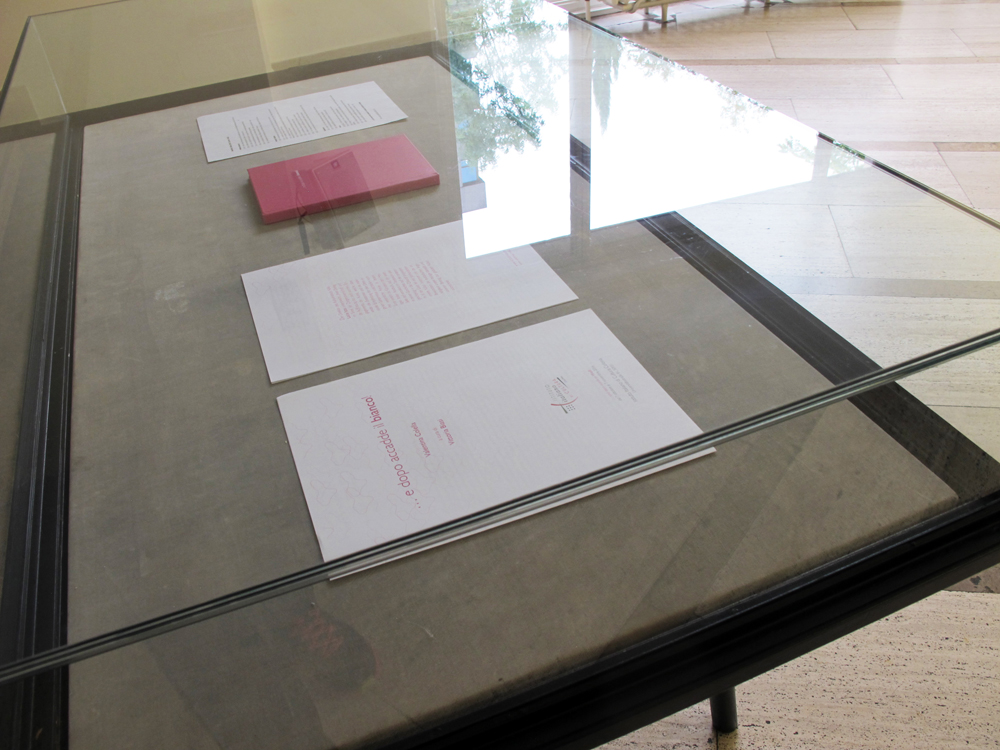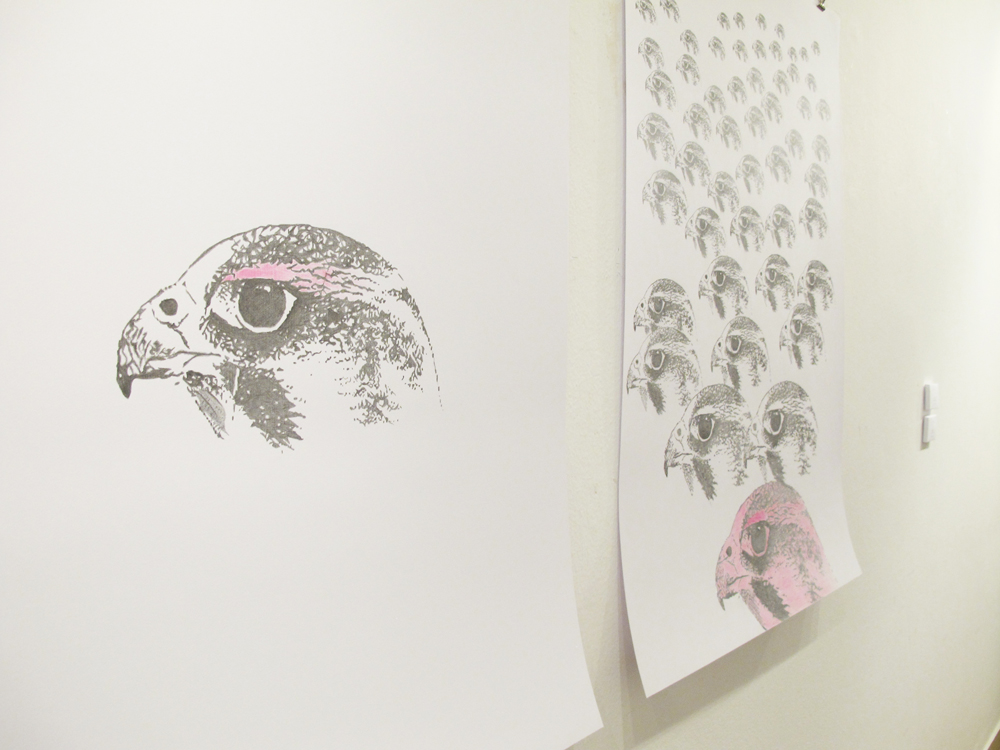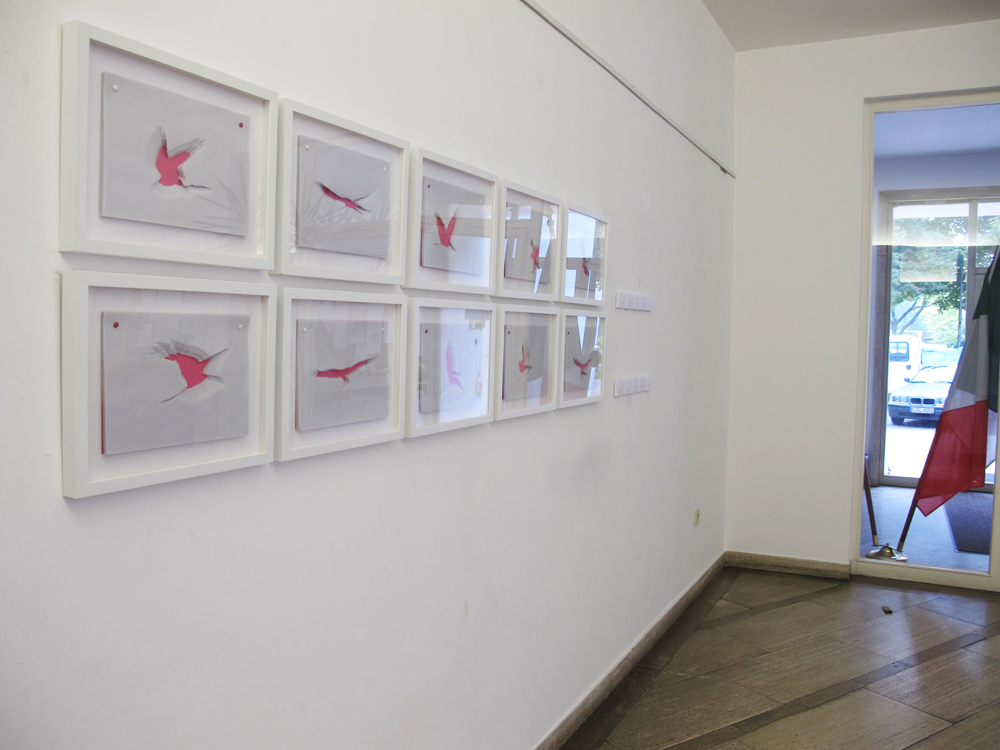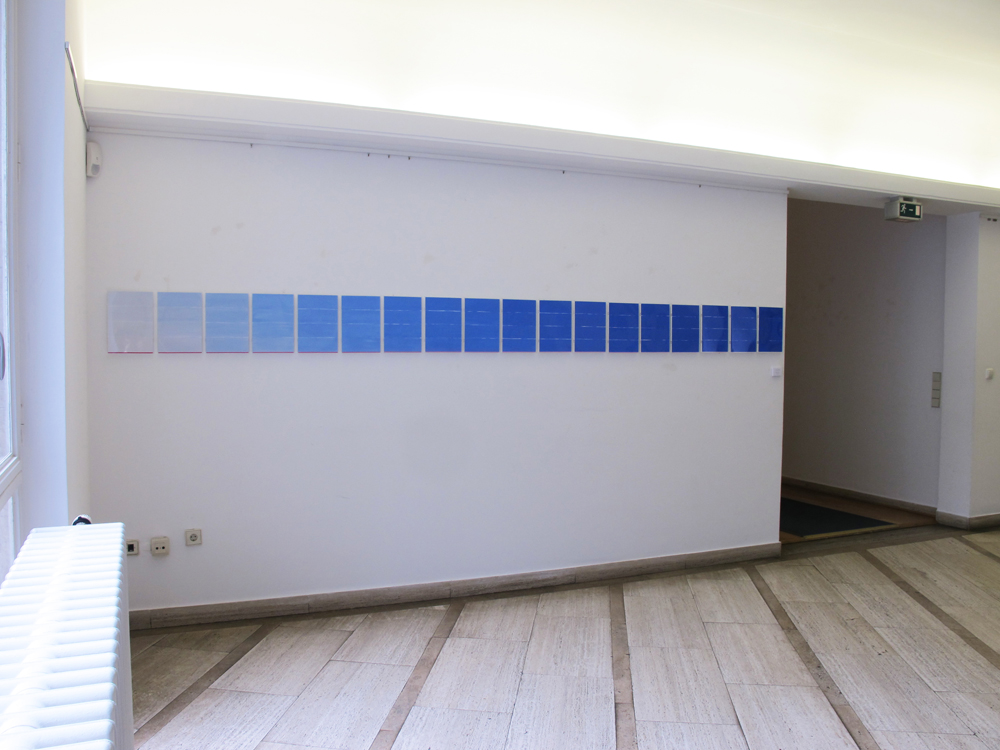 Dal 7 ottobre al 7 Novembre 2016 l'Istituto italiano di cultura di Colonia ospita nei suoi spazi la mostra "… e dopo accadde il bianco!" della giovane artista abruzzese Valentina Colella, a cura di Vittoria Biasi. L'esposizione, proveniente dal Museo Laboratorio Ex-manifattura Tabacchi di Città Sant'Angelo, ha il patrocinio dell'Istituto Italiano di Cultura di Colonia, della Provincia dell'Aquila, del Comune di Introdacqua (Aq) e del Comune di Città Sant'Angelo (Pe).
Il mondo della natura nella poetica di Valentina Colella è una dichiarazione di percorso che rimanda a fantasmi, ad eroi, che, sottratti ad ogni proiezione temporale, realizzano la loro libertà nello spazio mentale, emulo di quello aereo. L'artista inizia la sua storia fotografando reti per gabbie, per finestre, come momento di riflessione sull'idea di opposizione che accompagna la vita dell'uomo e sembra "inscritto nella costituzione del mondo". In "… e dopo accadde il bianco!" Valentina Colella intraprende un percorso focalizzato sulla poiana, un volatile presente in Abruzzo, diffuso in alcune zone dell'Europa. e dell'Asia: ne studia il comportamento, isolando alcune realtà che analizza quasi con il desiderio di possederne la regola. I fogli sovrapposti, intagliati nella progressiva riduzione della silhouette, costruiscono la profondità scultorea del volo. Ogni pagina sembra il tracciato di un'isobara del volo, del suono, dell'imprendibilità dell'essere.
Il direttore dell'Istituto di Cultura di Colonia Lucio Izzo evidenzia nell'opera di Valentina Colella ''un dialogo all'insegna della contemporaneità e di una concezione di impegno anche sociale dell'arte, che non esclude però le emozioni e la percezione individuale del mistero insito nei luoghi, né la loro intrinseca poesia. In tal senso l'artista dà voce all'Italia di oggi, con il suo radicamento nei territori e nelle origini e al tempo stesso tutta proiettata verso il futuro: è lo spirito che da secoli contraddistingue la nostra cultura e che, nella consapevolezza dell'appartenenza europea, caratterizza la nostra identità odierna e il nostro contributo alla cultura globale".
"Il titolo della mostra'', scrive la curatrice Vittoria Biasi, ''deriva dalla poetica delle opere che hanno la finalità di raggiungere un oltre, di superare un limite del visibile. Le silhouette, intagliate o dipinte con il procedimento d'iterata ritualità, sviluppano il procedimento in orizzontalità e in profondità per un incontro immaginario invisibile, bianco tra uomo, volatile e spazio. Questo nasce dall'esperienza del reale, da un principio di ricerca, di amore, di fierezza di sé".
… e dopo accadde il bianco!   Dal 7 ottobre al 7 novembre 2016
Istituto Italiano di Cultura di Colonia Universitätsstraße 81, 50931 Köln, Germania