IL PENSIERO DELL'IMMAGINE – LANDSCAPE EXPERIENCE – REPUBLIC OF NORTH MACEDONIA – 59. BIENNALE DI VENEZIA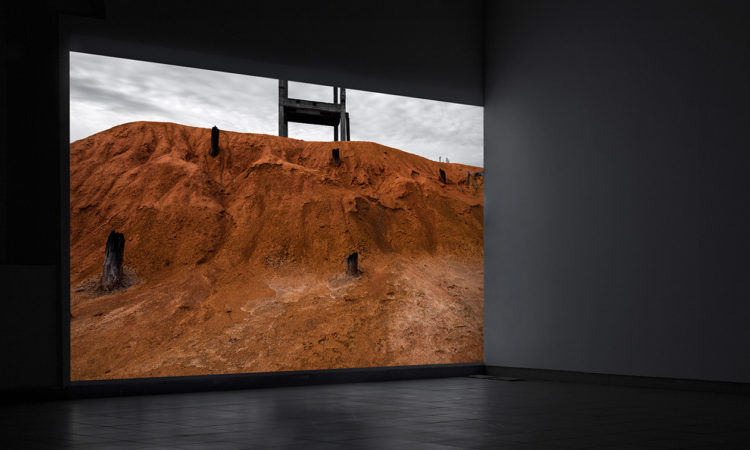 Il pensiero dell'immagine
by Vittoria Biasi
Padiglione della Repubblica del Nord Macedonia – 59 Biennale di Venezia
La NI National Gallery of the Republic of North Macedonia nelle persone del suo direttore Dr. Dita Starova Kerimi commissariner del progetto, del senior curator Mag. Ana Frangovska, del Dr. Sanja Kojic Mladenov, curator advisor at the Museum of Contemporary Art in Novi Sad, R. Serbia e curator of the Eurovision project at the IFA Stuttgart Department of Visual Arts presenta il progetto multimediale Landscape Experience di Robert Jankuloski e Monika Moteska, supportato dal Ministry of Culture of the Republic of North Macedonia.
L'opera degli artisti nasce da riflessioni, incontri critico-discorsivi per aiutare a comprendere e superare le sfide di questa epoca chiamata antropocene. Le installazioni, i video, gli oggetti e le fotografie sono reperti di oggetti distrutti in paesaggi abbandonati per l'incontrollato uso delle risorse naturali del pianeta Terra sconvolto da guerre reali, psicologiche, fisiche, chimiche. 
Nello scorrere del video, l'apparizione della collina, una distesa monocroma dal color terra purpurea bruciata, scandisce segmenti temporali di tensione. Le superfici dei pendii, segnati dalla presenza di tronchi simili a busti decapitati, scandiscono lo spazio di un nuovo calvario in cui circola la pietas dell'antica anima greca. La ricerca dell'umanità, approdata all'idea del divino con il solo percorso del pensiero, ha attraversato lo spazio e il tempo consegnando concetti di eternità, di amore, di vita.
La riflessione degli artisti scorre tra le varie esistenze e, riflettendo sul libero arbitrio, sul concetto di libertà di Sartre in termini di scelta personale, si interroga sulle contraddizioni dell'esistenza dimostrate dalla storia dell'umanità. I grandi interrogativi dell'arte, della poesia si incarnano nelle immagini, negli oggetti che sono lo spirito di vita, illusione  o dolore per scrivere una storia altra.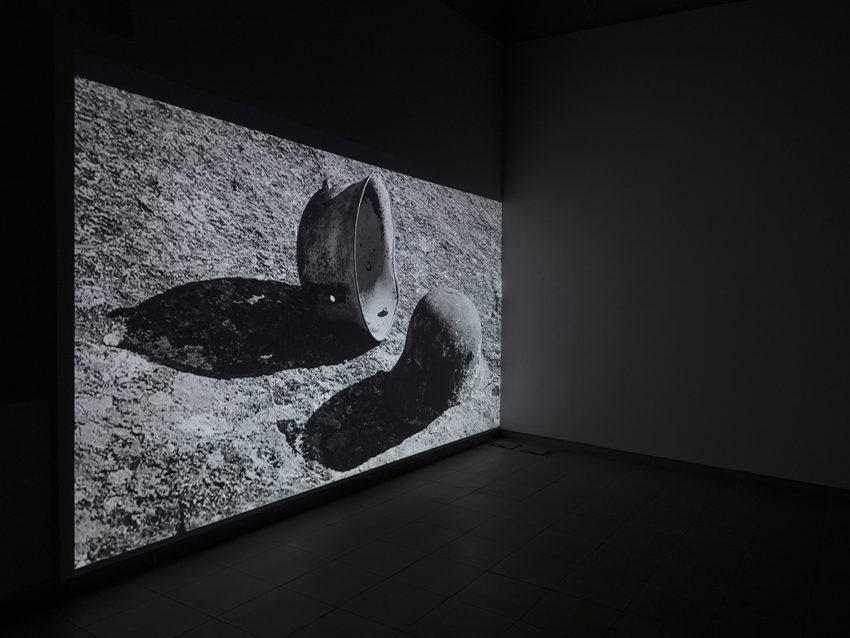 Nell'accurata, estesa costruzione del paesaggio gli artisti Jankuloski e Moteska includono l'uomo che, travolto da opposizioni superiori, scrive un'eroica storia di umanità colpita, sconfitta e quindi fragile, non forte. Ma la poesia e l'arte danno voce a emozioni e sentimenti e, confondendo le parti, restituiscono l'onore alla difesa, oltre la divisione tra vinti e vincitori. In Landscape Experience elmetti di differenti, uomini amici o nemici, hanno mescolato il loro sangue in una terra non loro. Le immagini attinte dalla realtà  sfilano secondo un tempo e un ritmo dell'animo e confinano la poetica di Robert Jankuloski e Monika Moteska in uno spazio sospeso, di passaggio epocale verso il mondo che verrà.