MADRIGAL BY FILIPPOS TSITSOPOULOS AT STUDIO.RA | ROME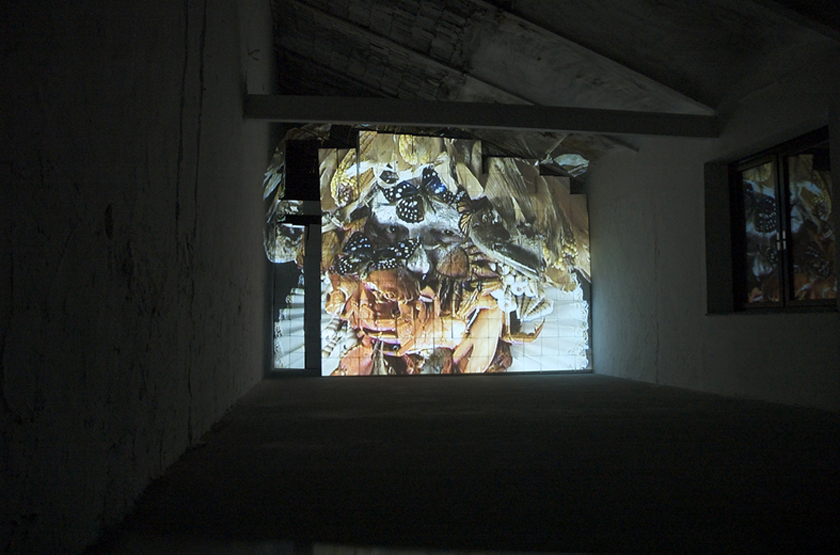 THE MADRIGAL OF THE EXPLOSION OF THE WISE WHALE 2010 (30'.15'')
video-projected performances in Spanish
by Filippos Tsitsopoulos
Saturday, 9th October 2010, 7-9 p.m.
(6th Day of Contemporary Art promoted by AMACI, the Association for Contemporary Art)
STUDIO.RA by Raffaella Losapio
Via Bartolomeo Platina 1F 00179 Rome – Italy
www.studiora.eu – info@studiora.eu – Tel. +39 0643417800 – +39 3491597571
Tsitsopoulos' work includes a multiplicity of possibilities. Joy, pleasure, political identity, conformism and rebellion, masked and overexposed, combined with spirituality and sensuality.
Through drama performances the artist (Tsitsopoulos) resembles the painter. New possibilities emerge, as theatre and film account for his work's canvas.
Tsitsopoulos was born in Athens and studied Fine Arts at Aristotelion University. He is now based in Madrid where he is working on his PhD thesis about the 'Irony In Art'. His studies are funded by the Evgenidis Foundation. Currently employed at Prado Museum in Madrid, Tsitsopoulos' area of interest is Education In Art History.
As a performer, video and photography serve as tools to bring his monologues to life. Tsitsopoulos is also an established painter, photographer, interventionist artist and actor.
The subject of his creative exploration is failed philosophical theories. Failure ideals: in music, and composers'… failure ideals also in drama. Plays with a tragic elemental edge and meaning, and a forgotten end, serve as inspiration to much of Tsitsopoulos' work. Such themes are evident in his works entitled Goya and Rodin, Berlin 2005 and 2007, at the Alten National Galerie and Neuen National Galerie.
FREE ADMISSION
For further information please contact: info@studiora.eu – +39 3491597571