JEFF KOONS – FONDATION BEYELER | BASEL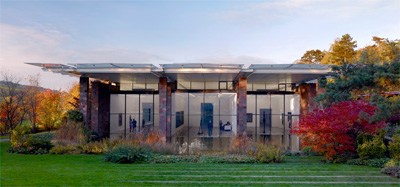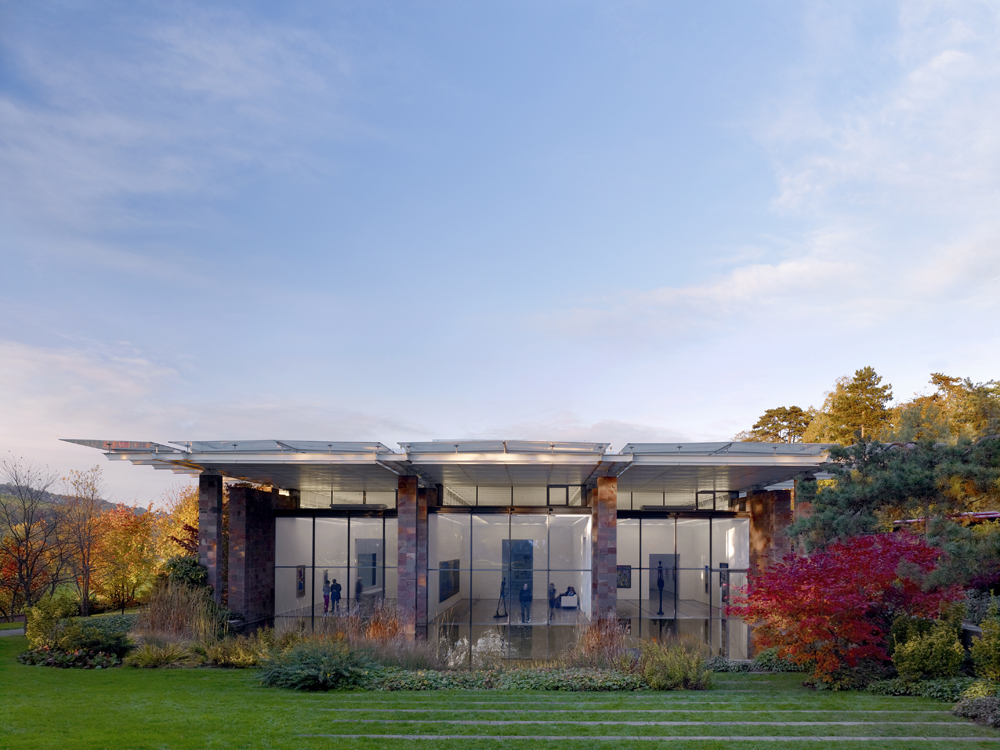 Jeff Koons
13 May – 2 September 2012
Fondation Beyeler – Basel
FONDATION BEYELER
Baselstrasse 101
CH-4125 Riehen / Basel – Switzerland
Phone +41 – (0)61 – 645 97 00 – Fax +41 – (0)61 – 645 97 19 – Email: info@fondationbeyeler.ch
http://www.fondationbeyeler.ch/  
Jeff Koons (b. 1955) is one of the best known of contemporary artists, whose creative approach has repeatedly caused a furor since the 1980s. He has become especially famous for the works that call the conventional definitions of art and kitsch into question. The Fondation Beyeler is presenting the first Koons exhibition ever held in a Swiss museum.
The comprehensive show is devoted to three central groupings of works that mark decisive steps in Koons's development. These reflect the unconventional path, bringing together popular and high culture, which the object has followed in his oeuvre and continues to follow. Koons is one of those artists who has taken up the discussion launched by Duchamp and his invention of the ready-made in the early twentieth century and has developed it in an idiosyncratic and brilliant way – in this, he is a master.
The three series selected by the artist for this exhibition are The New (1980-87), Banality (1988), and Celebration (from 1994). The ready-made-like objects composed of everyday things in The New, created in the 1980s, turned in Banality into strange and provocative, traditionally hand-crafted sculptures in wood, porcelain and mirrored glass, whose motifs were taken equally from art history and pop culture and collaged into innovative figures. A few years later, Koons's sculpture took the form of monumental, perfectly crafted stainless steel pieces, and since then, these have been accompanied by large-format, painstakingly executed paintings. In the paintings and sculptures of Celebration, the artist celebrates children and childhood, employing motifs that recall children's birthday parties and holiday customs, whose stylized sculptural form lends them the status of iconic figures.
With The New, the young artist's early group of works, and Celebration, which Koons continues to expand, the show traces a broad arc. At the midpoint stands Banality, that far-reaching series of works that had a manifesto-like character and at the same time was crucial for Koons's definition of his artistic stance. Together these three series lead to the core of the artist's creativity and thinking.
Two Koons sculptures will be installed in Berower Park.
The exhibition is curated by Sam Keller, Director, and Theodora Vischer, Senior Curator at Large, at the Fondation Beyeler.
Jeff Koons
13 May – 2 September 2012
Fondation Beyeler – Basel
FONDATION BEYELER
Baselstrasse 101
CH-4125 Riehen / Basel – Switzerland
Phone +41 – (0)61 – 645 97 00 – Fax +41 – (0)61 – 645 97 19 – Email: info@fondationbeyeler.ch
http://www.fondationbeyeler.ch/  
Orario: ogni giorno ore 10.00–18.00, mercoledì ore 10.00-20.00
A cura di Sam Keller e Theodora Vischer
Jeff Koons (*1955) è uno dei più noti artisti contemporanei. Fin dagli anni '80, la sua arte non cessa di suscitare scalpore. Deve la sua celebrità soprattutto alle opere con cui ha saputo mettere in questione le nozioni di arte e di kitsch. La Fondation Beyeler organizza la prima mostra delle opere di Koons mai realizzata in Svizzera.
Jeff Koons (classe 1955) è uno dei più noti artisti contemporanei e dagli anni '80 la sua arte non cessa di suscitare scalpore. Deve la sua celebrità soprattutto alle opere con cui ha saputo mettere in questione i concetti di arte e di kitsch. La Fondation Beyeler presenta la prima mostra di Jeff Koons mai realizzata in un museo svizzero.
Fin dagli esordi, Jeff Koons ha lavorato a serie di opere cronologicamente successive, ognuna dotata di un proprio titolo. Nell'insieme, i titoli delineano una panoramica generale del suo progetto artistico. Questa esauriente presentazione, comprendente circa 50 lavori, è dedicata a tre centrali gruppi di opere; esse rappresentano delle tappe decisive nell'evolu- zione artistica di Jeff Koons e percorrono l'insolita strategia di coniugare cultura alta e cultura popolare, portando l'oggetto a una continua evoluzione, tutt'oggi in atto. Le tre serie esposte, selezionate di comune accordo con l'artista, sono The New (risalente agli anni 1980-1987), Banality (1988) e Celebration (dal 1994).
La mostra copre il lungo periodo di lavoro che va da The New, la prima serie del giovane artista, a Celebration, a cui Koons lavora ancora oggi. Tra questi due poli si trova Banality, un fecondo gruppo di opere che è diventato il manifesto dell'arte di Koons ed è stato una tappa fondamentale nella sua ricerca della propria identità artistica. Nell'insieme, le tre serie ci conducono al cuore del pensiero e della creatività dell'artista, evidenziando anche l'interna coerenza della sua opera, spesso messa in ombra dall'organizzazione dei lavori in serie distinte e dotate di un proprio titolo.
Nei lavori della serie The New, pionieristici dal punto di vista del suo successivo percorso, l'artista si concentra esclusivamente su elettrodomestici della marca Hoover; si tratta di aspirapolveri e macchine per la pulizia di tappeti, nuovi di zecca, adagiati o posti vertical- mente su tubi al neon e chiusi in vetrine cubiche di plexiglas. Tale presentazione ha lo scopo di sottrarre gli oggetti da ogni possibile contatto e di aumentarne pregio e attrattiva. Essi finiscono così per incarnare un ideale di assoluta novità. I temi principali della serie possono essere individuati nei concetti di integrità, purezza e innocenza – valori che del resto contrad- distinguono tutta l'opera di Jeff Koons. Per la loro severa disposizione, ma anche per il ricor- so ai tubi al neon, gli oggetti rimandano non da ultimo alla minimal art.
D'altra parte, Jeff Koons è tra coloro che hanno raccolto la lezione di Duchamp, l'artista che all'inizio del XX secolo inventò il ready-made inaugurando così il dibattito sull'oggetto; Koons ne ha seguito l'esempio con estro e originalità – e nel farlo si è rivelato un vero maestro. La mostra presenta tredici lavori della serie The New, tra cui la ricostruzione con oggetti originali di un'installazione in vetrina presentata per la prima volta nel The New Museum of Contemporary Art di New York nel 1980. Nella serie The New, la celebrazione del concetto di "nuovo" non si esprime solo nelle opere dedicate agli aspirapolveri, ma anche nel pro- grammatico lavoro The New Jeff Koons (1980), consistente in una light-box con una fotog- rafia in bianco e nero dell'artista da bambino. In questo lavoro si manifesta precocemente la consapevolezza di sé del giovane artista.
Contatti/Ufficio stampa
Catherine Schott, tel. + 41 (0)61 645 97 21, fax + 41 (0)61 645 97 60, presse@fondationbeyeler.ch
In Italia: Francesco Gattuso +39 335 678 69 74, gatmata@libero.it