SCREENING OF 'RAINBOW' VIDEO – ROMI AND STUDIO.RA – ROME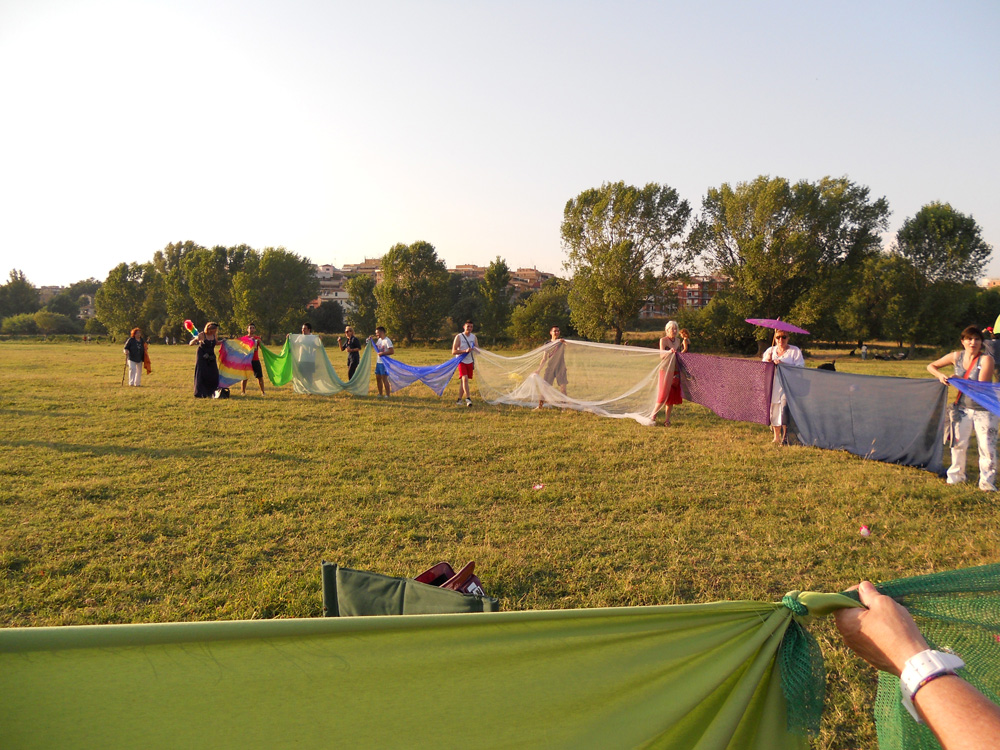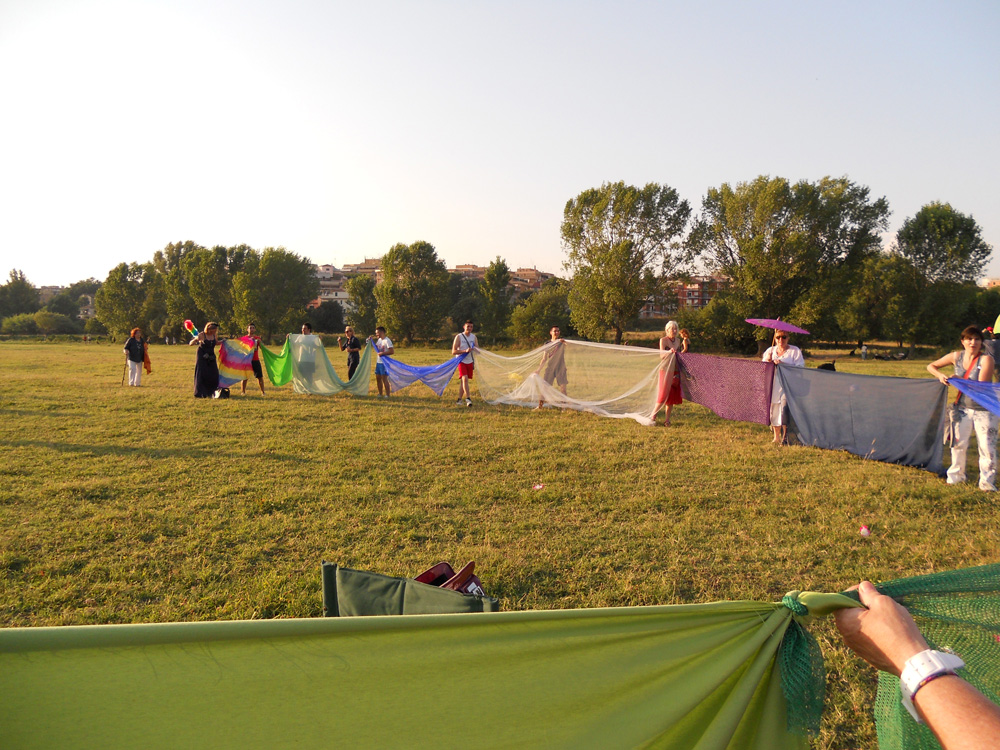 RO.MI. and STUDIO.RA – Rome
on Saturday, October 6, 2012, at 7 p.m.
are proud to present
The screening of
R A I N B O W  (18′ © 2012)
Location: Via Vetulonia, 55 Roma
.-.-.-
RO.MI. and STUDIO.RA – Rome
Sabato, 6 Ottobre 2012, alle ore 19
sono orgogliosi di presentare
la proiezione del video
R A I N B O W   (18′ © 2012)
Indirizzo: Via Vetulonia, 55 Roma
8° Giornata del Contemporaneo AMACI
.-.-.-.
PARTICIPATORY PERFORMANCE FOR RAINBOW VIDEO IN CAFFARELLA VALLEY
London Biennale 2012-Pollination in Rome (Thursday, July 5)
Organized by STUDIO.RA, in collaboration with RO.MI. Contemporary Art – MediaPartner: 1F Mediaproject, Text by Vittoria Biasi
Participants:
Cindy America, Anna Badaracco, Maria Rita Bertuccelli, Marta Bianchi, Konstantin Brandenburg, Vincenzo Ceccato, Giordano Cianfaglione, Paul Enock, Jill Rock, Giovanna Gandini, Enrico Grasso, Tatsuo Uemon Ikeda, Pietro Lama, Giacomo La Commare, Carlo Leoni, Raffaella Losapio, Isabelle Losseau, Louis, Federica Luzzi, Cinzia Marulli, Simonetta Martelli, Gisella Marzilli, Vinicio Meassi, Luigi Parravicini, Maria Polidoro, Simona Sarti, Maurizio Sinibaldi, Maria Sgueglia, Reynolds, Naoya Takahara, Simona Verrusio …
Video filmed by: Vincenzo Ceccato, Giacomo La Commare
Editing by RO.MI.
Music by Gatestudio Records

RAINBOW (18′ © 2012)
Lenght: 18′ – Original format: DV Pal – Screen: 4/3 color
Genre: performance-videoart – Production: RO.MI. – STUDIO.RA

INFO: tel. + 39 338.8097446 – info@studiora.eu
Facebook event: https://www.facebook.com/events/480617898625364/
Position the cursor on the images to view captions, click on images to enlarge them. 

Posizionare il cursore sulle immagini per leggere le didascalie; cliccare sulle immagini per ingrandirle.
Related Text:
STUDIO.RA IN BOW BY REYNOLDS: A PUKI POLLINATION – LONDON BIENNALE SATELLITE IN ROME
http://www.1fmediaproject.net/2012/07/03/studio-ra-in-bow-by-reynolds-a-puki-pollination-rome/
photogallery – studio.ra in bow by reynolds: a puki pollination « studio.ra contemporanea
http://www.studiora.eu/2012/07/07/photogallery-studio-ra-in-bow-by-reynolds-a-puki-pollination/
studio.ra in bow by reynolds: a puki pollination « studio.ra contemporanea
http://www.studiora.eu/2012/07/03/studio-ra-in-bow-by-reynolds-a-puki-pollination/