ACROSS THE UNIVERSE – COSMIC SAX SIMPHONY – RAFFAELLA LOSAPIO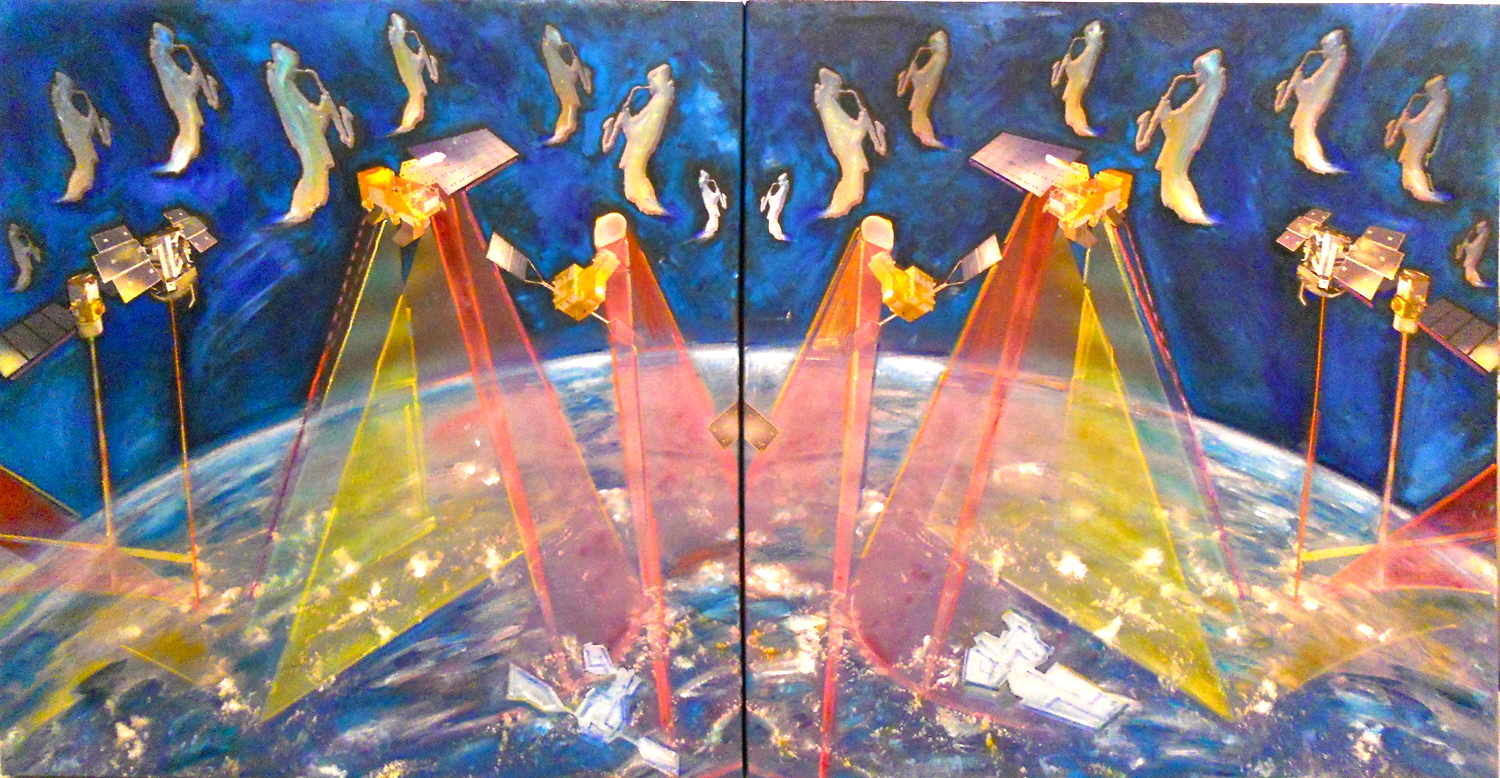 Where there is no atmosphere, sound and music cannot spread. So space is a realm of silence – complete silence. But even here, humans will not give up on their favorite method of universal communication: through music, we reveal our existence to anyone out there beyond planet Earth.
On board both of the Voyager spacecraft, launched back in 1977, are the Voyager Golden Records. Aimed at a target audience of intelligent extraterrestrial life forms, the soundtracks include Blind Willie Johnson's "Dark Was the Night, Cold Was the Ground". As Carl Sagan remarked, despite the likelihood that these probes will simply get lost in space, "the launching of this bottle into the cosmic ocean says something very hopeful about life on this planet."
The John Lennon number "Across the Universe" has been transmitted into space by NASA's Deep Space Network. Antennae used to aid our exploration of the cosmos beamed the song's datastream straight out towards the Pole Star, 431 light years from here. Meanwhile astronaut Cady Coleman took four flutes on her recent ISS mission, which featured an Earth-Space duet with Ian Anderson. The tune they played was an extract from Bach's Bourrée – the same tune Jethro Tull was playing on a US tour back in 1969 when Armstrong and Aldrin were bouncing around on the Moon.
Interplanetary and interstellar space are providing new venues (and audiences) for our music, resuming deep, ancient parallels between music and astronomy – although perhaps in a surprising way.
Raffaella Losapio, 2013
www.raffaellalosapio.com
.-.-.
il dittico Cosmic Sax Simphony 1-2 di Raffaella Losapio nel 2013 ha partecipato a:
SEBA (Seoul-Baku) Azerbaijan-Korean Cultural Exchange Association
http://www.seba.az/Four/siyahiresm3en.html
The Gabala International Art Exhibition
https://www.facebook.com/pages/The-Gabala-International-Art-Exhibition/434342443313625?fref=ts
Artista: Raffaella Losapio
Titolo: COSMIC SAX SYMPHONY n. 1 e n. 2
Size: (1m x 1m)' anno 2013
le due opere avvicinate formano un semicerchio (Terra) di base 2 metri, altezza 1 m
tecnica mista: oil on canvas, plotter painting
Price of paintings: 2.200 euro
L'opera completa è ancora disponibile a Roma presso la galleria studio.ra – info +39 3491597571.