MATEUSZ CHORÓBSKI – THE DRAUGHT – ANOTHER VACANT SPACE – BERLIN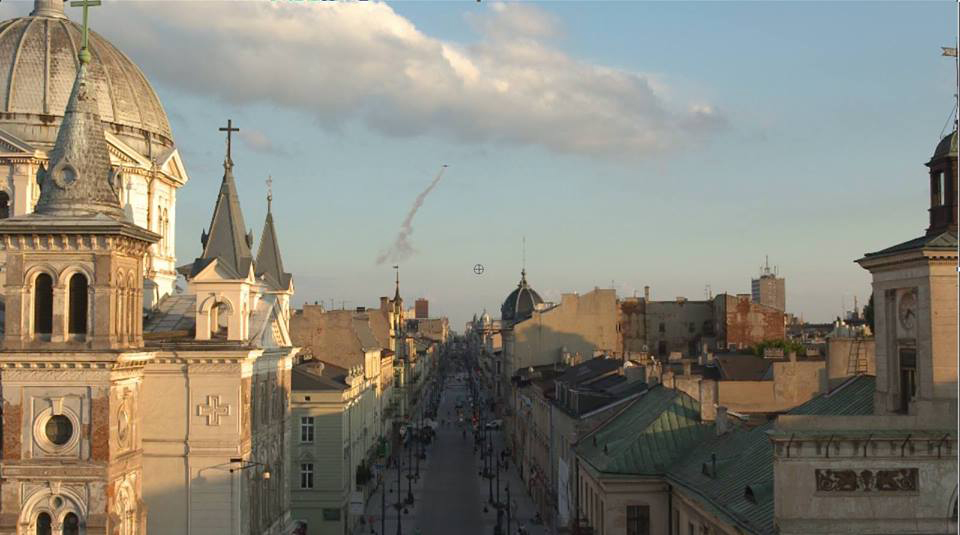 Mateusz Choróbski
THE DRAUGHT:
preview october 31 2013 7pm/ 19hr
opening november 1 2013 7pm/19 hr
Another Vacant Space
Biesentalerstraße 16 Berlin, 13359 Berlino
T: +49 (0)1772485338 – M: +49 (0)1772485338
https://www.facebook.com/events/216277878539136/
Polish artist Mateusz Choróbski presents his work and aims, im/ material trajectrories and concrete theory within his project DRAUGHT: an orchestratation of two aircraft to fly 200 metres above the Polish city of Lodz earlier this year, 2013. Normally near to impossible to obtain Chorobski was finally granted permission, under difficult circumstances, from the Civil Aviation Authority in 2013.
DRAUGHT:
The altitude is low and the acceleration of speed makes the plane difficult to spot.
The only element that can be sensed is the sound, which spreads all over the city, and a trail, the visible trace of the line, which a plane usually leaves behind. The route was set in accordance with the direction of Piotrkowska street – the north-east axis.
Here is the interest in relation between the society/individual and space. Their functioning in the area that they take possession of – both tangible and emblematic (by way of habits and/ or acceptance of their life conditions).
The DRAUGHT project refers to the characteristic architecture of Lodz. It caught my attention due to, among other things, its current status which I personally consider to be adherent to the past. It is worth-noticing that Lodz is a Polish mutation of Corbusierowski's modern city, therefore it is inscribed into the theories of a mystic city, being unlimited in its totality, a boundless space which is asymmetrical and deprived of representation.
This is why DRAUGHT may be realized only in Lodz; the idea of this project developed from observing it, the need to take action which would absorb all its society.
The exceptional characteristics of Lodz is its regular formation, resembling a chess-board of street networks built on grids.Long, running longitudinally streets cross the perpendicular streets. This makes one think of similar city networks that can be found in North America. Typical streets are wide and they used to facilitate the ventilation of polluted cities. The action that I suggested is an airing, although it does not concern the city but the inhabitants.
The DRAUGHT project is conceptually multifarious in nature and it consists of two differently affecting forms:
The connotation of the first, which is the functioning within public space (the sound), which will effect the nature of Lodz city and its inhabitants.
The project aims, both symbolically and literally, at the awakening of an individual in their society. To be woken due to the effect of the DRAUGHT and to determine their position – in the here and now. It assumes the materialization of two emotional states that are able to make an individual shake off lethargy – in hope and in threat.
Mateusz Choróbski 2013
Born in 1987 in Poland, Mateusz Choróbski, currently resides in Warsaw.