ANOTHER VACANT SPACE: DAVID MEDALLA – AVS. ARTIST-IN-RESIDENCE – WORKS IN PROGRESS – BERLIN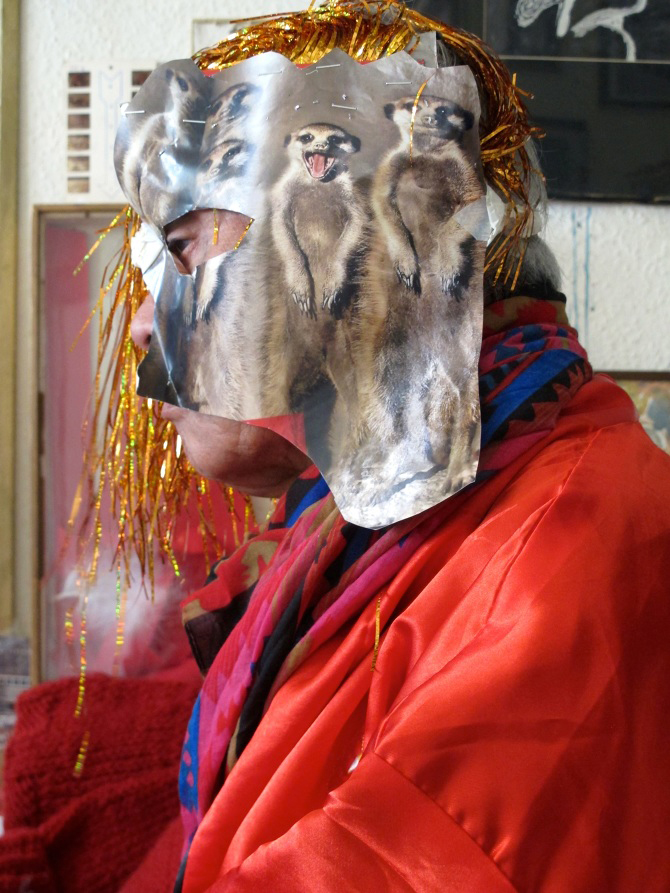 avs.
David Medalla
avs. artist-in-residence
works in progress – Berlin
December 2015/ January 2016, photo-a.n. 2015
http://www.anothervacantspace.com/David-Medalla
Adam Nankervis
Adam Nankervis is an artist and curator who has infused social, conceptual and experimental practice in his lived-in nomadic museum, museum MAN, and his ongoing project 'another vacant space.'. His immersion into the experimentation of social sculptural forms and aesthetic collisions are a trademark of his art.
His ongoing project 'another vacant space.', re-manifested in Berlin, Wedding in 2011, since first being found in an abandoned shoe shop on Mercer Street NYC in 1992. The project focuses on the re-emergence of the hidden in subject, content and theory, the ephemeral, exploring the art of creative destruction and reconstruction, inviting both contemporary artists and the historical.
His curatorial practice is infused within his own projects, and singularly exhibited: Johannesburg Biennale 1997, curated by Okwui Enwezor and Gerardo Meesquera, LIFE/LIVE Musée d'Art Moderne de la Ville Paris, curated by Hans Ulrich Obrist, Los Angeles Biennale 2001, curated by Koan Baysa, Museum MAN/ Blurprint of The Senses Liverpool Biennale, 2004/ 2006, Foundation and Arts Council England. Centro Cultural Palacio de la Moneda, Santiago, Chile, curator, Isa Garcia. A Spires Embers, Arsenal Kiev 2009, 'Isolation', Izolyatsia Donetsk, Luba Mikhailova, Ukraine 2010, A Wake, Dumbo Arts Center, NYC November 2012.
Nankervis, in collaboration with David Medalla, formed The Mondrian Fan Club, & is the International Coordinator of the London Biennale 2000–2016 which was founded as a free-form artist initiative.
anothervacantspace.com
museumman.org