PLAYTIME – ITALIAN VIDEO ART SCREENING – CURATED BY CECILIA FRESCHINI – LAB-YIT – CHINA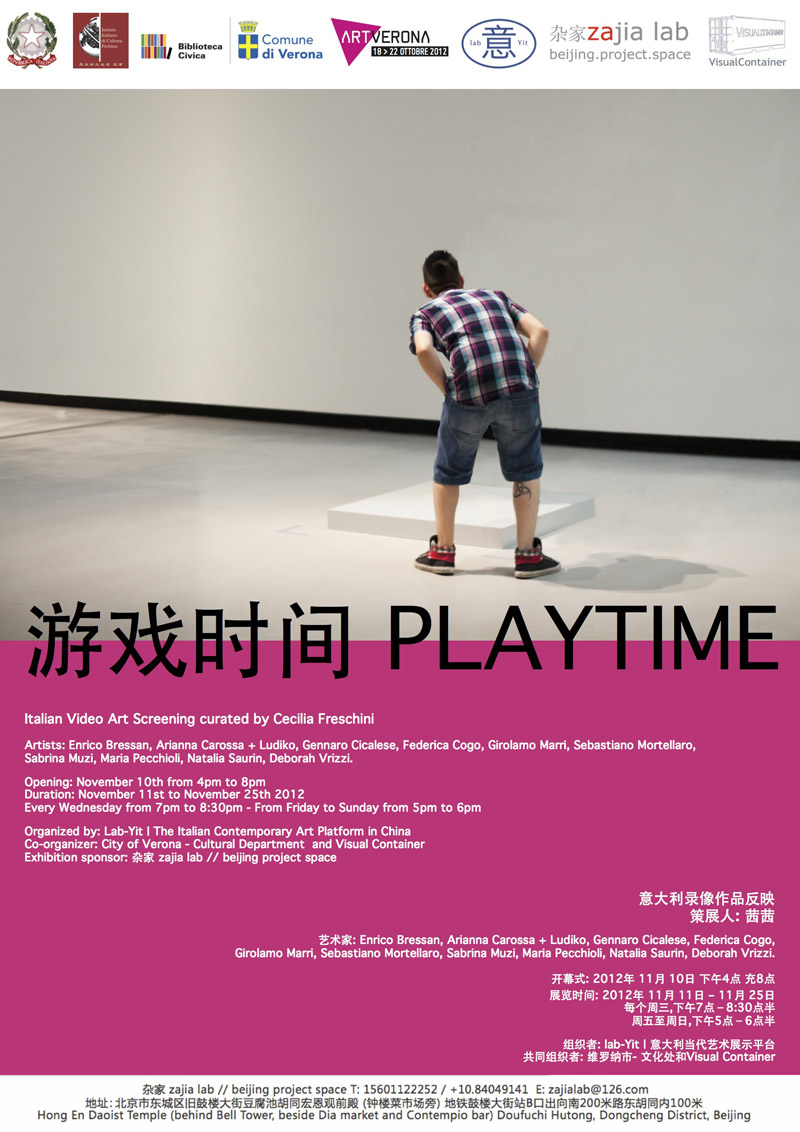 PLAYTIME – Italian Video Art Screening
curated by Cecilia Freschini
at 杂家 zajia lab // beijing project space
Special thanks to: City of Verona – Cultural Department, ArtVerona and Visual Container
http://www.lab-yit.com/sito/?p=1535&lang=en
Artists: Enrico Bressan, Arianna Carossa + Ludiko, Gennaro Cicalese, Federica Cogo, Girolamo Marri, Sebastiano Mortellaro, Sabrina Muzi, Maria Pecchioli, Natalia Saurin, Deborah Vrizzi.
Opening: November 10th from 4pm to 8pm
Duration: November 11st to November 25th 2012
Every Wednesday from 7pm to 8:30pm – From Friday to Sunday from 5pm to 6pm
Organized by: Lab-Yit | The Italian Contemporary Art Platform in China
Co-organizer: City of Verona – Cultural Department and Visual Container
Exhibition sponsor: 杂家 zajia lab // beijing project space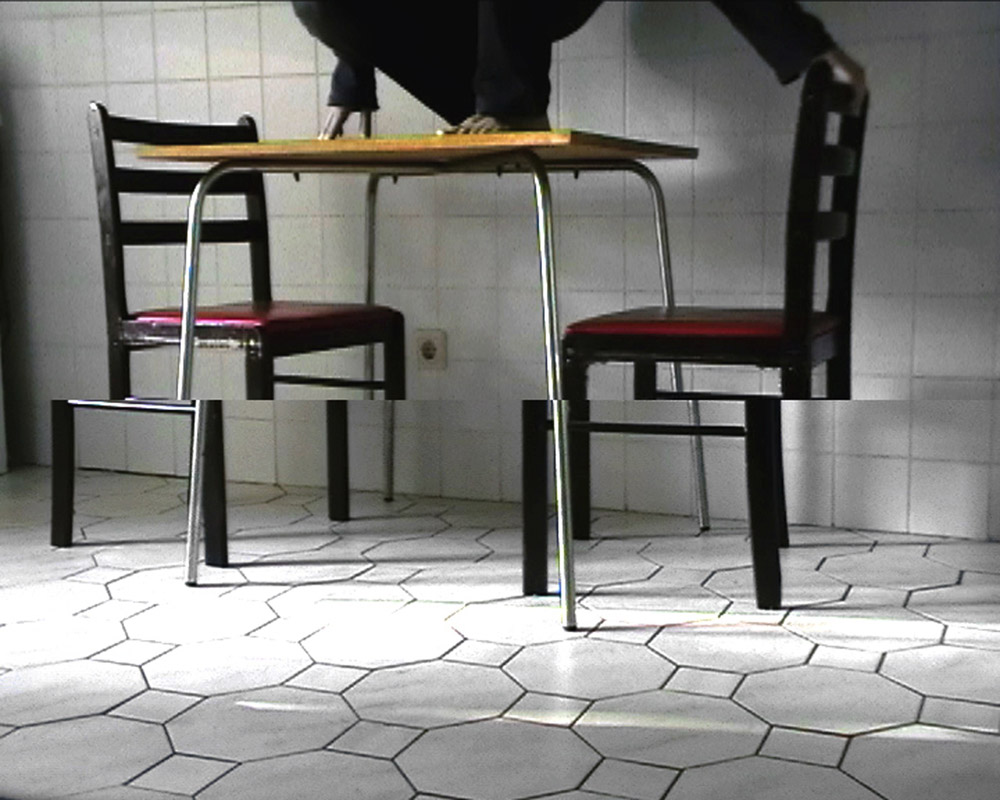 First Shenzhen Independent Animation Biennale
The World of Soul: As Artistic Virtual Engineering
Selected artist: Diego Zuelli
Curators: Wang Chunchen, Zhang Xiaotao, He Jinfang
Date: December 22, 2012 to March 22, 2013
Opening: December 22, 2012, Saturday, 3.p.m.
Venue: Shenzhen Overseas Chinese Town (OCT) Innovation Culture Land Northern Area B10 Art Center
Sponsor: The Shenzhen Overseas Chinese Town (OCT) Innovation Culture Land
Patronage: Lab-Yit |The Italian Contemporary art Platform in China
.-.-.-.
Artist's Residence: Fabio Marullo
From October to December at the Red Gate Gallery, Beijing
.-.-.
ARTE LAGUNA PRIZE 12.13 | new artists opportunities!
Laguna Art Prize widens the opportunities for artists: deadline for application has been postponed and a new art residency in China has been setting up!
For more infos: clic here
.-.-.
C-red Carpet
project by Massimo Ricciardo, in collaboration with Vincenzo Estremo. (on going)
Workshop at Urumqi Art Institute based on the direct contact with the local community and immigrants,, through the symbolic appropriation of one of their most important furniture: the carpet.
.-.-.
Cecilia Freschini
Founder & Director at Lab-Yit
The Italian Contemporary Art Platform in China
M: CN +86 18201192021 | IT +39 348 7960074
E: info@lab-yit.com | W: www.lab-yit.com