TAIWAN CALLING – ELUSIVE ISLAND – LUDWIG MUSEUM | BUDAPEST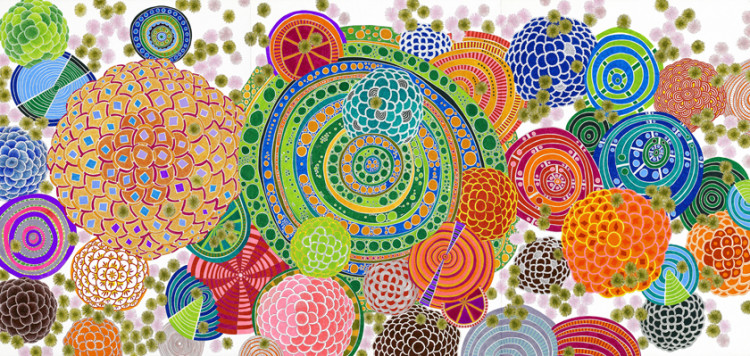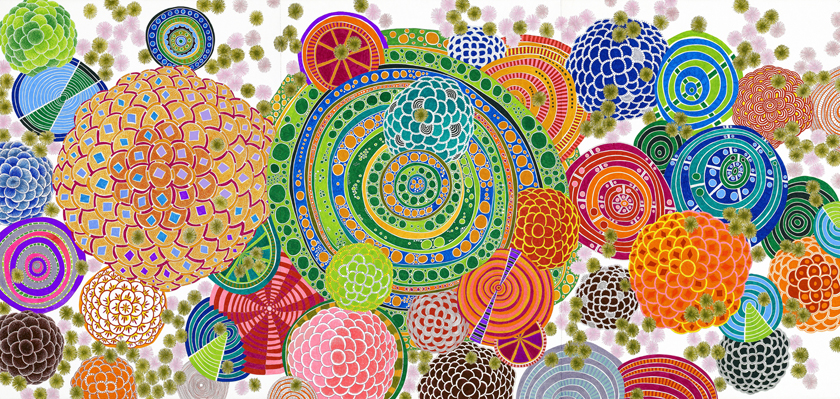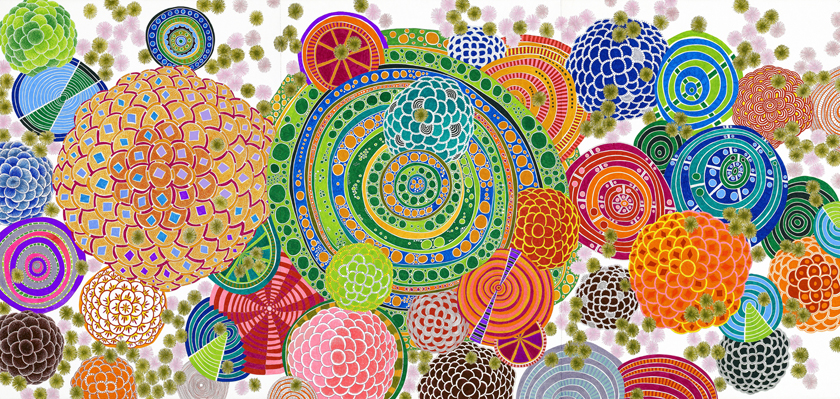 Taiwan Calling – Elusive Island
December 17, 2010 | March 06, 2011
Ludwig Museum – Museum of Contemporary Art – Palace of Arts
Komor Marcell u. 1, Budapest, H-1095
Phone: +36 1 555 3444 │ Fax: +36 1 555 3458
www.ludwigmuseum.hu
Taiwan Calling is the first large-scale exhibition in the region to present contemporary Taiwanese art. In recent years, the increasing number of programmes created by various European cultural institutions has shown a genuine and professional interest in contemporary Asian art. The exhibition in Budapest, due to a unique cooperation, is on display simultaneously at the Ludwig Museum and Műcsarnok, where the works of altogether 25 artists represent the rich and fresh contemporary Taiwanese art scene.
The Taiwan Calling – Elusive Island exhibition realised at the Ludwig Museum presents artistic reflections on the social, historical, ethnic, political, and cultural issues pertaining to the multifaceted Taiwanese society of our time. During the last few decades, Taiwan has witnessed rapid and radical changes in its politics and culture. Such crucial events and the ensuing social transformation led to the critical questioning of Taiwanese identity, whereby a reconstructed Taiwanese identity emerged. This was a process of turning away from the unified cultural identity dictated by continental China, seeking to evolve a unique Taiwanese consciousness. This process made its impact felt in all the art forms, including the visual arts.
The major recurring subject matter for those generally elder artists who are responsive to the social issues of their country includes immigration and emigration, integration, inter-cultural communication, inter-generational conflicts and shifts, as well as inter-marriage between people of different nationalities.
Cheng-Ta YU explores inter-cultural differences through interchanges and shifts between languages. We present two videos from his Ventriloquists series. Through them, the artist directs the viewers' attention to the differences between European and Asian languages, and to the minor difficulties, dissonances, and flaws of communication.
Chien-Chi CHANG also addresses inter-cultural misunderstandings and prejudices in his works. Marriage brokers in Southeast Asian countries lure Vietnamese women with the economic benefits of marrying Taiwanese men. Double Happiness is a video and photo based work, documenting the fate of Vietnamese women entering into such "blind" marriages. It conveys the real story of unhappiness behind those fairytales, revealing the problems arising from cultural and linguistic differences, as well as integration into the husband's family.
Yu-Chin TSENG's body of video works is marked by profound and subtle humanism, as well as manifesting clearly unique aesthetic qualities. His touching videos leave the viewer with a sense of voyeurism. In Who is listening?, a mother seems to relate to her son with unnatural tenderness. The son reacts to her unusual behaviour with gradual aggression, and the scene becomes unpleasant and full of tension. Beyond inter-generational conflicts, this work provides a sort of silent examination of the presence (absence) of true motherly emotions and instincts, or the role-play of a mother.
Hsiao-Lan FAN collaborated with native women living in Kang-Ko, a village in Southeastern Taiwan. Her work addresses how the norms of an accelerating and standardised society are gaining ground, while the system of matriarchy gradually disappear.
The accelerating infrastructural development of the fifties through the seventies, along with the improvised urban and industrial construction work it involves, has remained a fundamental element in Taiwan's contemporary cityscape.
Han-Hong TAI has chosen the approach of an architect in re-thinking urban infrastructure and environment. He transforms the interiors of a deserted house on the outskirts of the city with interactive elements so as to confuse the viewer's sense of space.
Through his personal history, Wei-Li YEH is connected to a group of Taiwanese people who had grown up abroad and relocated in Taiwan. They often find it difficult to adapt to their original environment, since they have become accustomed to different social situations and patterns. Divinity Trace is a series of photographs documenting the process of an old chair being dismantled and then restored, in successive stages.
Jyun-Yang WUN, whose work can be associated with that of Wei-Li YEH, belongs to the youngest generation of artists. His photographic series entitled Hotel Room invites the viewer to reconsider existing places, drawing attention to apparently unlikely places that seem to be completely unfit for human relaxation, such as interior and exterior spaces of dilapidated buildings.
Chi-Tsung WU's videos and installations are marked by a sense of lyrical slowness and the use of simple materials, with which he ironically and elegantly takes a position against the expressions of our increasingly technical world. Time and movement play an important role in two of his installations, Wire I and Crystal City, which depict natural landscapes or cityscapes in an almost hypnotising manner.
The videos of Kuan-Yu TSUI throw entirely new light upon the mundane elements and infrastructure of a city, subverting our relationship to our immediate urban environment, upsetting our routines of navigation and orientation. The Invisible City series is marked by a special sense of humour and absurd playfulness, through which he questions the hidden identity and potentials of various cities of the world.
Ya-Hui WANG works primarily in video art and video installation. Her works, which are poetic in tone, attempt to delicately disturb human perception and consciousness through mundane themes. Her video entitled Snowman chooses a new angle from which to explore the relationship between a given space/environment (Taiwan's subtropical climate practically excludes snowy weather) and the object representing alternative reality (the snow, which is usually associated with sweets served on crushed ice, or used to cool food, and the snowman that generally evokes winter entertainment).
Hojang LIU also attaches special importance to projects that address the local public and invite their participation. WithinThe Good Exchange Project, he photographed various dishes prepared by street vendors, placing a photo beside the relevant food stall in the form of a highly aestheticised light-box, which looked like a still-life or an advertisement, without text. It was the explicit intention of the artist to remove the barrier between art and everyday life and initiate a community-forming dialogue.
The young generation of artists, born in the late seventies and early eighties and raised among better social and economic circumstances, are less concerned with political and social issues. Their works are marked by introspection and contemplation, and are more sensual in character. They realise works of more existential content, or focused on a contemporary reinterpretation of Far Eastern cultural and artistic traditions.
Yong-Ning TZENG's works could be interpreted at first glance as simple colour drawings. With his chosen tool and technique of drawing, however, i.e., the ballpoint or gel pen, he subverts the time-honoured rules of traditional drawing. He uses ballpoint pen, one of the most common office supplies, a prefabricated instrument that allows for drawing only in the given colours. With such a rebellious gesture, he pushes the borders of traditional academic drawing and the limitations of the conventional genre.
In Charwei TSAI's work, writing, or more precisely, calligraphy, stands for the long art-making process. A recurrent motif in the young artist's works is the Heart Sutra, which is Buddha's central teaching, the most widely known mantra and a key text of Buddhism. Presenting a site-specific installation at the Ludwig Museum, Charwei TSAI's works inspire contemplation on the ephemeral qualities of our environment. While her thinking is focused on meditation on life and death, she confronts the accepted eternal validity of the written text with the transformation and fleeting life of the text's organic support.
From among the paper installations created by Mia Wen-Hsuan LIU, her Guggenheim series is presented at the exhibition. It is constructed of tickets that she collected while she was working as a ticket cashier at the Guggenheim Museum in New York. She has created paper constructions from the museum tickets, reminding one of almost organic origami that resemble huge flowers, terrariums or tiny gardens. Beyond her projected wishes and dreams, these paper gardens appear as internal landscapes, or imaginary and spiritual terrariums.
Enumerating art works that are significant to determine the position of contemporary Taiwanese art scene both as opposed to the mainland or in an international context, and through the works of artists who are looking for their very own identity, the Elusive Island exhibition at the Ludwig Museum intends to present a complex view of the questions posed like soft whispers in today's Taiwanese society.
The exhibition is a collaboration between the National Taiwan Museum of Fine Arts, the Műcsarnok, Budapest and the Ludwig Museum – Museum of Contemporary Art, Budapest. The Taiwan Calling – Elusive Island exhibition is curated by Róna Kopeczky.